Leadership Transition of the Clinical Psychology Program
Please be informed of an important transition in the leadership of our Clinical Psychology Program. Dr. Jennifer Sandoval will soon be leaving her position as Associate Core and Chair, and Dr. Peter Dunlap will assume the role of Acting Chair and Associate Core Faculty for the year 2021-2022.
On behalf of the program's staff, faculty, and students, I thank Dr. Sandoval for her leadership during unique times of a global pandemic and distance learning. Do not hesitate to send her an email to wish her well. Please note that Dr. Sandoval will continue to serve her dissertation students.
In addition, as previously announced, Dr. Charles Eckhart has been selected by the program to serve in the role of Clinical Psychology's Director of Clinical Training. Finally, I am pleased to say that Dr. Liz Schewe will serve the program as Director of Clinical Training Advisor from fall through winter quarter.
Dr. Peter Dunlap has served as an adjunct faculty member in Pacifica's Integrative Therapy and Healing Practices program. He is a licensed Clinical Psychologist in California, accomplished scholar, author, thinker, and leader. He has published on group transformation, Jungian political psychology, Jung's relationship to science, and Jung's concept of psycho-cultural development. Since 2013, he has served as Guest and Assistant Editor of the Journal of Jungian Scholarly Studies (JJSS) and currently serves on the Board of Directors.
This transition of Program Chairs for the upcoming academic year has begun, and Dr. Dunlap is currently working with the program's faculty and staff to ensure attention is given to all matters of operation. We are fortunate to have Dr. Dunlap as Acting Chair and work with you on behalf of the Clinical Psychology program. Please extend to him a warm and collegial welcome.
Dr. Peter Dunlap Bio: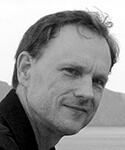 Peter T. Dunlap is a psychologist working in private and political practice. He is engaged in research at the interface between Jung's thinking about the role of the psychological attitude in the future transformations of the human species, systems-centered group theory and practice, and emotion-focused psychotherapy for individuals and groups. He leads a weekly Hope and Leadership group for progressive activists and community leaders as well as offering workshops and seminars on psychological leadership. He is the author of Awakening our faith in the future (Routledge), numerous book chapters, journal papers, and magazine articles focusing on founding a distinctive Jungian political psychology and on an emerging type of "citizen therapist" engaged in training community leaders in the cultivation of a "public emotional intelligence." Over the last 10 years Peter is been deeply involved in the international Jungian communities serving on boards of the International Association of Jungian Studies (IAJS) and the Jungian Society for Scholarly Studies (JSSS). He has also been a guest editor of the Journal for Jungian Scholarly Studies. Peter has brought his interest in group transformative practice to numerous Jungian conferences to support these communities to explore the work of forming conscious groups. Peter's website address is: petertdunlap.com.