Welcome to New Counseling Department Core Faculty Members
Over the last three years, the Counseling Department has been undergoing meaningful transformation as we re-visioned staff and faculty roles, overhauled many systemic processes and policies, and added a new program, the PsyD Counseling Psychology program, to our community. As part of this mindful growth, we have spent the last several months undertaking a search for replacement core faculty to begin the process of resourcing the numerous core faculty roles that have been lost over the past number of years. In addition, we are also pleased to have established the Director of Research position for the MA Counseling program, a longstanding and central role to the optimal functioning of our department and its successful thesis process, as a core faculty position. This long-needed change will create equity and stability for the ongoing growth of the department.
Please join us in welcoming those will fill these integral roles: new Counseling Department core faculty members, Tom Steffora and Elisabeth Gonella, and MA Counseling Director of Research/core faculty member, Gioia Jacobson. Tom, Elisabeth, and Gioia are all longstanding members of the Pacifica community, and we are thrilled that they will deepen their presence in our shared work.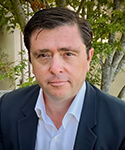 Thomas Steffora, 2013 MA, LMFT
Thomas is a practicing psychotherapist, based out of Santa Maria and received his Master of Arts in Counseling Psychology from Pacifica in 2013. Previous to his core faculty status, he was adjunct faculty for over five years and he still serves as Research Coordinator and Research Associate for Track D, within the MA Counseling program. Thomas works as a therapist and behavioral consultant for Dignity/CommonSpirit Health in crisis support, medical staff and employee wellness, and education. He has presented publicly and formally on mood and anxiety conditions, particularly when involving co-occurring medical issues. Thomas has also served for over two years as the Adjunct Faculty Representative to the Academic Senate. A resident of the Central Coast for over 20 years, he is passionate about serving his community with a diversity of interests that reflect a soulful commitment to others.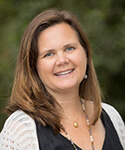 Elisabeth Gonella, 2012 MA, LMFT
Elisabeth is thrilled to be expanding her role at Pacifica Graduate Institute in becoming a core faculty member after having had the honor of working with many of you in the Counseling Psychology Department during her years as an adjunct faculty member.  Her desire is to further collegiality and collaboration amongst staff and faculty while continuing to support students in their educational path here at Pacifica.  Elisabeth brings over 25 years of work as a mental health provider in a variety of settings including private practice, wilderness therapy and psychiatric hospitals. In recent years, her focus is with young adults and adolescents in the areas of life transitions and grief.  Elisabeth looks forward to embarking on this new leadership role in the department.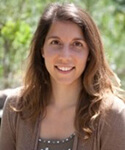 Gioia Jacobson, 2011 MA, LMFT
Gioia received her MA in Counseling Psychology from Pacifica Graduate Institute, and undergraduate degrees from Pitzer College in Psychology as well as English and World Literature: Creative Writing. Gioia has served as adjunct faculty at Pacifica for the last eight years, and MA Director of Research in the Counseling Department for the past three years. She looks forward very much to deepening into a core faculty role while continuing to serve as Director of Research for the MA Counseling Program.
We are grateful to the entire Pacifica community for their support and collaboration as we continue to grow and evolve as a Counseling Psychology Department. Congratulations to Tom, Elisabeth, and Gioia, and we look forward to welcoming them to these expanded roles.