New Directors of Clinical Training for PhD & PsyD at Pacifica Graduate Institute
Director of Clinical Training for PhD Clinical Psychology Program at Pacifica Graduate Institute
Charles Eckhart, 2009 MA Counseling/2019 PhD Clinical Psychology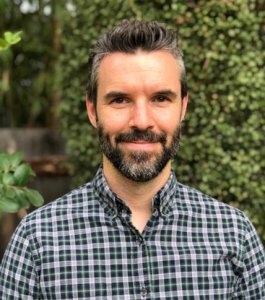 Became a psychologist because the work of psychotherapy (and the study of psychology as a whole) is at base, the work of being human with others. All the things that are important in life are relevant in psychotherapy: relationships, family history, ones personality, ones secret inner struggles, our wishes, desires, longing, fantasy, grief, the list goes on. For me, these experiences matter the most: how we interact with the world around us, how we make use of our strengths and challenges, and how we think about and reflect on our inner world. I attended college at Prescott College, and studied Human Development. I acquired a Master of Arts in Counseling Psychology from Pacifica Graduate Institute in 2009, and a PhD: Clinical Psychology with an emphasis in Depth Psychology in 2017. I am an adjunct faculty of Clinical Psychology at Pacifica Graduate Institute's Doctoral program, teaching courses on Clinical Supervision and Assessment, and at Antioch University's Masters in Clinical Psychology program, teaching psychotherapy theory and group dynamics courses. My research interests include psychoanalytic theory and technique; clinical supervision; the psychology of performance, resiliency, and creativity; personality development; financial psychology; gender, culture, race, class, and equity; and the self of the therapist in psychotherapy. In my personal life, I enjoy time outdoors, exercise, cooking, and am a voracious learner of new things.
Director of Clinical Training PsyD Program
Jesse Jacob, 2017 PsyD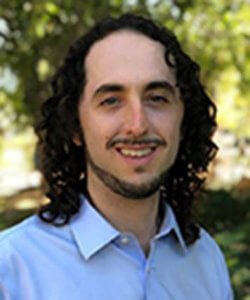 Jesse is the Director of Clinical Training for the PsyD Counseling Psychology Program. He developed his passion for education while at UC Berkeley for his undergraduate degree in German. There he was trained and employed by UCB as a tutor. Dr. Jacob studied abroad in Berlin for one year and later taught English in Barcelona. He attained an M.A. in psychology from Antioch in 2013 and most recently a PsyD in clinical psychology from Pacifica in 2019. Dr. Jacob is passionate about psychoanalytic personality theory and psychological testing. He has served the community at a number of sites including The Santa Barbara Rescue Mission and New Beginnings Counseling Center and appreciates the profound and positive effect mental health professionals can have on their communities.