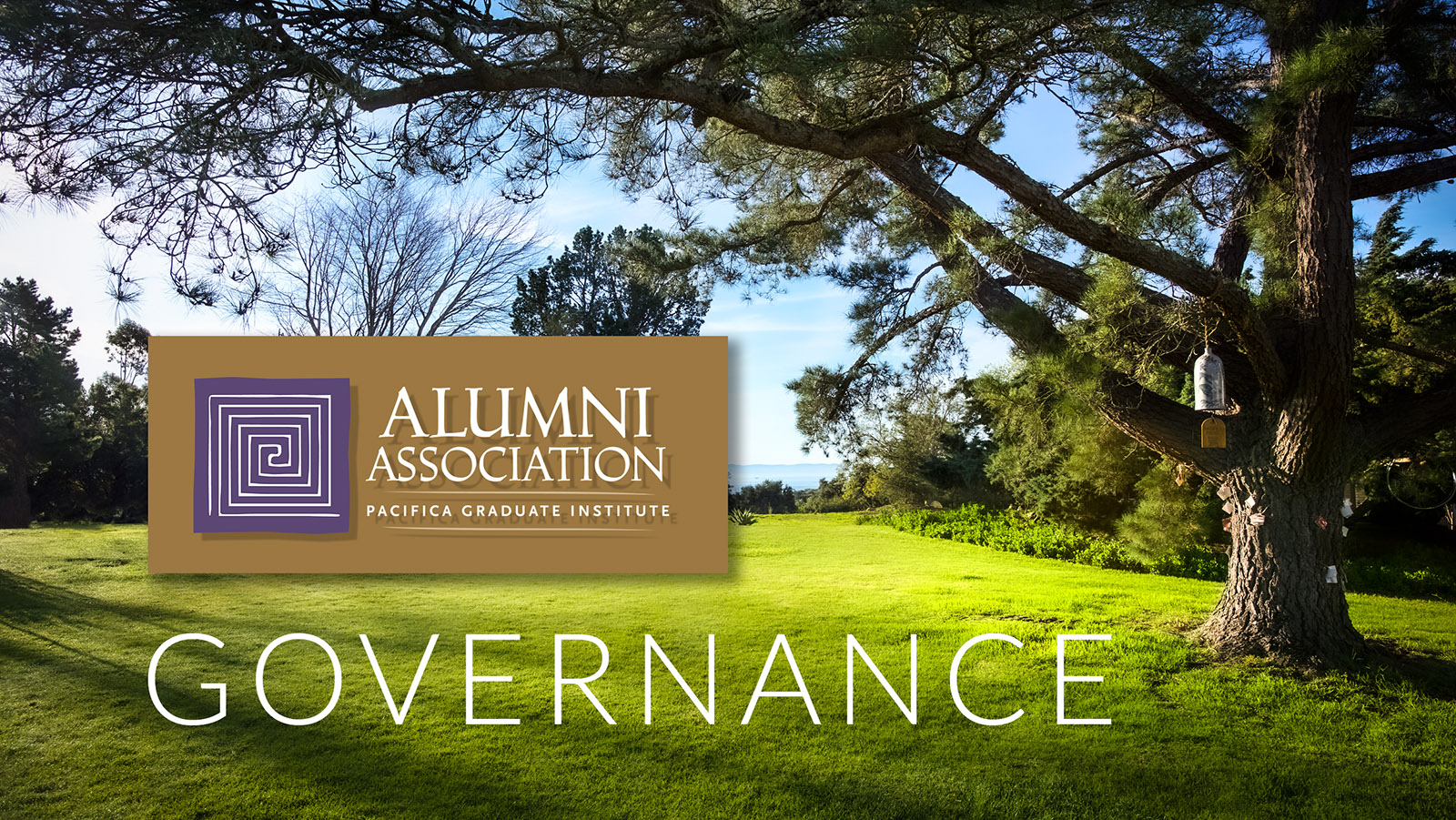 The Pacifica Graduate Institute Alumni Association Executive Board guides the helm and charts the course of our alum community.
Formed on 17 April 2013 as a California 501(c) Nonprofit Corporation for the purposes of developing an operational and charitable membership alumni association, the PGIAA supports both alumni of Pacifica Graduate Institute and the wider community in their pursuit of developing their intellectual, spiritual, altruistic, and professional capabilities.
In light of Pacifica's unique and creative educational experience, its alumni community fostered an association focused intently on "tending the soul of the world" as enshrined in the Institute's motto of animae mundi colendae gratis. Thus, the PGIAA seeks not only to provide alumni and the general public with opportunities for personal and professional growth, but also to serve as a path for making positive changes within society as a whole through service and education.
Board Officers
Board Members
Ex Officio Member/Advising Director