A "Key Voices" blog, Pacifica Admissions collects the Pacifica Admissions team's posts to Pacifica's growing family of alums.
•|•|•
On Introductions
| originally posted on 15 Aug 8 2012
Wendy Overend, Ph.D. serves as Director of Admissions for Pacifica Graduate Institute.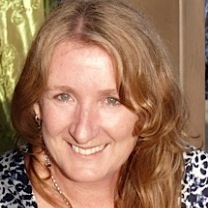 •|•|•|•
Dear Alumni Association,
First, let me say with all sincerity THANK YOU! You are the reason Pacifica continues to flourish today more than 35 years after the Institute began in Isla Vista as a center for counseling in Depth Psychology. Your support of our recruitment efforts is so appreciated. Each day we feel gratitude for the amazing alum circle that continues to carry the mission of the institute and the motto of Pacifica forward in and of the world: tending soul.
The simple fact that 85 percent of our word-of-mouth referrals come from graduates of Pacifica is extraordinary! Never in my experience of Admissions have I received so many letters of recommendation from alumni who encourage others to consider Pacifica for their graduate degrees. Please know that my door is always open and in Admissions we pick up the phone on the first ring. The next Introduction Day is August 25, 2012, and I invite you to urge a friend or two to consider attending the special day.
Now that I have been in this role for six years, I have truly seen the cycle of life in our transformational education model for our students-to-alumni journey. As Director of Admissions for Pacifica, I am honored to first read about the new students before orientation for each cohort and years later to line up the graduates for commencement. I invite each of you who has walked that path from initial application to Pacifica graduate to share your personal story with others who may similarly wish to pursue graduate studies here in the coming months and years. We grow each year because you encourage others to talk to Admissions about our degree program offerings. Thank you for your love and support.
In addition to referrals, another way that alumni participate is during Pacifica's Introduction Day, which is offered six times per year, with one upcoming on Aug 25, 2012. These events continue to be our best showcases of all that is good about Pacifica. Included are presentations from an Alumni Panel, during which graduates express their personal experiences of the various programs, the transformative education, and the challenges of juggling life, travel, money, writing, and reading. They are often passionate stories about the love of the material; but more than this, they are a tribute to the ongoing work that our graduates are doing out in the world.
The first Introduction Day I attended was on my birthday, James Hillman was the speaker, and it was at Lambert Road in South Hall. I remember it as if it was just yesterday: he was inspiring with his call to action — to tend soul in and of the world — which made me realize I had to be here at Pacifica. I accepted the position that same afternoon, March 12, 2007. I have loved each moment of my time here and look forward to many more years hosting visitors, guests, potential students, and of course you, our extraordinary alumni who are tending soul in and of the world, whenever you return to our beautiful campuses.
At Introduction Day events, alumni stay for lunch and host tables in order to give prospective students time to talk to them more about their first-hand knowledge of the programs. A new addition to Introduction Day is the representation of the Alumni Association at each of these events. Prospective students have been delighted to have this opportunity to engage with alums on these days and to learn more about what they are doing in their Pacifica post-graduate lives.
Once again, thank you for all that you do to support our efforts in Pacifica Admissions. Please continue sending your friends, colleagues, and family to talk to us about visiting our campus and learning more about our graduate degree options. And please consider attending Introduction Days yourselves if you would like the opportunity to speak to prospective students about your own unique Pacifica experiences.