A "Key Voices" blog, Pacifica Admissions collects the Pacifica Admissions team's posts to Pacifica's growing family of alums.
•|•|•
On Beginnings
| originally posted on 12 Sept 2012
Wendy Overend, Ph.D. serves as Director of Admissions for Pacifica Graduate Institute.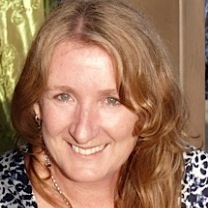 •|•|•|•
Do you remember your first day of class at Pacifica? We recently held our first orientation day for the M.A. Counseling Psychology Track L at the Ladera Lane Campus. Just prior, we held our Ph.D. Clinical Psychology Track A welcome last week on the Lambert Campus. Mythological Studies Track E joined us this Monday morning on Lambert.
What an interesting and diverse group of students, and what joy in their eyes and hope in their hearts! Do you remember that feeling when you started your Pacifica journey? How far you have come on your path, now as an alum, out in the world tending soul, and sharing your stories with others.
Thank you for all of the referrals you have made to Pacifica this year, we continue to bring in the most extraordinary students because of your help with recruitment and enrollments. Every story you tell brings a phone call to us in Admissions. Many of those who inquire end up attending the One-Day Introduction event and, before you know it, we receive all their application materials and — voila! — we have a fabulous group of new Pacifica graduate students in our home, once again. A new beginning and a new school year at Pacifica. It's a beautiful thing!
Sincerely,
Wendy Overend, Ph.D.