The Historical and Contemporary Shadow of our Collective Grief: Witnessing, Listening and Soul
A two (2) event series with Dr. Fanny Brewster and Joanna Walling, sponsored by PGIAA
August 2, 2020 & September 13, 2020
9:00 a.m. – 1:00 p.m. (Pacific Daylight Time)
We welcome you to join in a grief support group to bear witness to our collective grief during this time of great change for our country. The United States has a long history of individual and systemic racial and cultural oppression and brutality against "other" non-dominant cultures. The scarring of this collective past leaves each of us with wounds of varying size, color, shape, and depth, wounds that need not be felt and carried alone.
Our goal for this grief support group is to create a ritual safe space to acknowledge these wounds and grieve for what resides in our collective cultural shadow. Together, we welcome the sharing and witnessing of personal or collective stories of oppression. By acknowledging the pain of the past and present we can begin to bring aspects of our cultural shadow into consciousness. We believe this cultural shadow must be tended to through communal relationships, as the illness of our collective shadow resides within us all. This group is open to all people, whether or not you have experienced oppression directly. The cultural shadow resides within us all, and therefore the witnessing of the resulting grief seeks communal containment by all.
About your event hosts: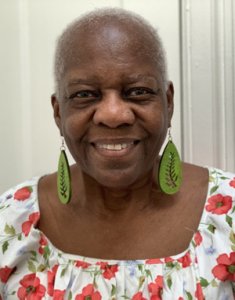 Fanny Brewster, Ph.D., M.F.A.
Workshop facilitator
Dr. Fanny Brewster is a Jungian analyst and Professor at Pacifica Graduate Institute in the Integrative Therapy and Healing Practices Department.  She is the author of African Americans and Jungian Psychology: Leaving the Shadows, Archetypal Grief:  Slavery's Legacy of Intergenerational Child Loss, and The Racial Complex:  A Jungian Perspective on Culture and Race. Dr. Brewster is an international lecturer and workshop presenter on Jungian related topics, African American Culture and Creativity.  She is a faculty member at the New York C.G. Jung Foundation and is a member analyst with the Philadelphia Association of Jungian Analysts.
Joanna Walling, M.A., L.M.F.T.
Support facilitator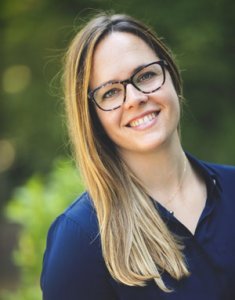 Joanna Walling serves as Research Associate and Adjunct Faculty in the MA Counseling Psychology department at Pacifica Graduate Institute where she has taught courses in Process of Psychotherapy, Clinical Practice, Community Mental Health Counseling, and Directed Research. Joanna is a California state licensed psychotherapist in private and group practice in the Los Angeles area. Her practice examines cross-cultural and cross-theoretical perspectives linking Depth Psychology with Cognitive-Behavioral Therapy, neuroscience, attachment theory, and the meeting of heart and mind.  Her personal research interests explore the intersection of the collective unconscious, the cultural shadow, mythology, ecopsychology, identity, and feminist perspectives on power dynamics, imagining the question:  How do we individuate as a society?  Additionally, Joanna has been practicing photography since 1997 with a focus on street photography, urban landscapes, and abstract landscapes. She maintains a regular heart-centered contemplative spiritual and meditation practice currently exploring what James Hillman calls the thinking heart based around the Sufi term Himma.