PGIAA Careline Featured on KEYT/KCOY
Pacifica Graduate Institute Alumni Association's CARELINE was featured recently: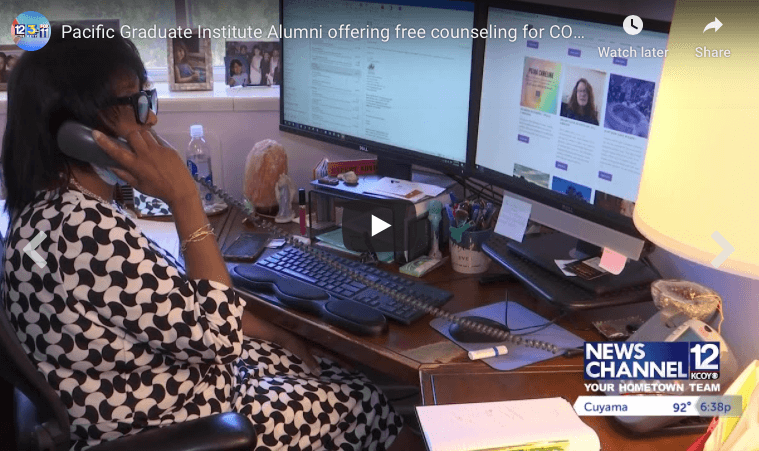 ---
SHARING OUR GRIEF – SHARING IS CARING
During these immense times of crisis, we need one another. Remember, our CARELINE is available just in case you need to talk.
(805) 679-6163
---
The Seed & Flame Grief Box in this story was created by Patricia Danaher (2018 MA Mythological Studies),
This ritual will create a beautiful living memorial to your lost loved one. Inspired by the Japanese tradition of Jizo, each box contains a handmade figurine, a handmade planter pot, kimono fabric, seeds, incense, ribbon and a friendly guide to creating your own living memorial.