Meet 2021 Wendy Davee Award for Service Recipient
Dahkotahv Beckham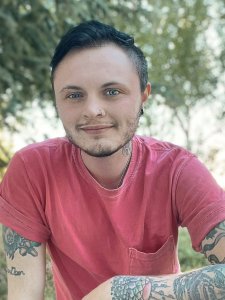 While enrolled in a homeless young adult program in 2013, Dahkotahv began serving as a peer resource specialist at a local drop in center in Seattle. Seeing firsthand how having positive role models can impact you, he found himself motivated to get his Bachelor's Degree in social work. While collaborating as a participant for the mockingbird society in Seattle, he found his voice by public and motivational speaking about his experiences while on the streets. He used his perspectives to bring social awareness to local businesses, governmental figures, and other community members to help create public policy change to benefit youth in Washington State.
He was a main contributor in getting the homeless youth prevention and protection act passed in the state of Washington, along with helping foster care is extended to the age of 21. Dahkotahv served two terms on Washington State's Governing Board for the committee to end homelessness. Now, as an openly transgender therapist, he runs local support groups for gender-diverse teens to provide a safe and supportive space to explore their identities in. He graduated from Pacifica Graduate Institute this April! As a recent AMFT, he works in Santa Barbara at soul-centered growth with individuals, children, teens, families, and couples that are in the Gender Diverse community and more! He guest lectures about mindfulness when working with LGBTQ youth at Pepperdine and Antioch University.
[Note: there are two Wendy Davee Awards for Service given annually.]