Meet 2021 Wendy Davee Awards for Service Recipient
Mary "Miles" Carroll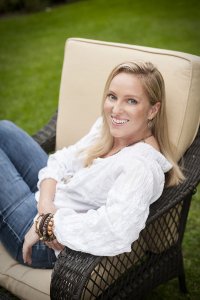 Mary "Miles" Carroll earned her MA in Pacifica's Counseling Psychology program in 2014 and her MA in Community Liberation and Ecopsychology (CLE) in 2019. She is currently working on her dissertation for the CLIE Ph.D. with an emphasis on the mentally ill and unsheltered in Santa Barbara. She founded Grounded Psyche in 2011, a digital resource and social media platform dedicated to mental health support and education; her writing has been featured in national publications. She is trained in families, couples, groups, and individual psychotherapy and is guided by Ecopsychology, family systems theory, Rogerian and Gestalt principles.
She has worked with many non-profits including Crescend Health (formerly Mainstream) where she facilitated art workshops with dually-diagnosed residents, Community Counseling and Education Center (CCEC), New Beginnings Safe Parking Program, Alternatives to Violence Project (AVP), and most recently Congregation B'nai B'rith (CBB). Miles and her partner Jesus Soto co-founded Herban Love Catering, a farm-to-table radical hospitality movement at the intersection of holistic healing and public service. Since the onset of the pandemic, they have worked with CBB to continue their long tradition of feeding the unsheltered.
She supports a dedicated group of collaborating organizations including SB Alliance for Community Transformation (ACT) and the Neighborhood Navigation Centers which encourage partnerships between nonprofits, government agencies, faith communities, and community service advocates. She finds meaning and joy in contributing to her community in ways that encourage mental, physical, spiritual and emotional support to all.
[Note: there are two Wendy Davee Awards for Service given annually.]