Meet 2021 Chancellor Emeritus Award for Excellence Recipient Alisa Orduña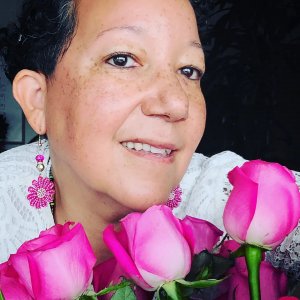 Alisa Orduña, PhD, has been a practitioner, policy analyst, collaborator and thought leader in homelessness services for the past 25 years. It is her life's mission to re-imagine neighborhoods as beloved communities where residents of all diversity have a sense of belonging and resources to thrive. During her career, she has worked on the cutting edge of homelessness policy formation and system refinement in the public and nonprofit sectors in Philadelphia, PA; Los Angeles, CA; and Santa Monica, CA.
Dr. Orduña entered the homelessness policy field after serving as a program manager at a large family homeless provider in Philadelphia, Pennsylvania. She returned to her hometown of Los Angeles in 2011 where she has since been at the forefront of homelessness policy and racial equity through prominent roles at the United Way of Greater Los Angeles, the Office of Mayor Eric Garcetti, and most recently the Santa Monica City Manager's Office. She currently manages her own consulting firm, Florence Aliese Advancement Network, LLC.
Alisa has served on the Los Angeles Homeless Services Authority (LAHSA) Ad-Hoc Committee on Women Experiencing Homelessness and on the Ad-Hoc Committee of Black People Experiencing Homelessness. She was also recently appointed to the Homeless Policy Research Institute Racial Equity Committee hosted at the USC Sol Price Center for Social Innovation.
Dr. Orduña is a graduate of Xavier University of Louisiana (BA-English), the University of Pittsburgh Graduate School of Public and International Affairs (MPIA- Social and Economic Development), and Pacifica Graduate Institute (PhD and MA-Depth Psychology with a specialization in Community, Liberation, Indigenous, and Eco-Psychology).
She is a contributing author to Seeing in the Dark: Wisdom Works by Black Women in Depth Psychology edited by Pacifica Alum Dr. Sharon D. Johnson; and has authored Oshun's Calabash and Unearthing the Feminine. Here dissertation is titled: Osun Consciousness: Unearthing Anti-Black Biases in the Los Angeles Homeless System Soul as reflected in the Sacred histories of the African American experience.