PGIAA COVID-19 Scholarship Initiative Recipients with Matching Tuition Waiver from Pacifica Graduate Institute
Covid-19 has turned the world upside down. Everyone and everything has been impacted: how we live and interact with each other, how we work and communicate, how we move around and travel. Yet, in the midst of it all, Pacifica students continue to respond to a higher calling, pursuing studies with the Animae Mundi at Pacifica Graduate Institute. To encourage and support students on their paths, and recognizing the challenges facing many of them, the Pacifica Graduate Institute Alumni Association (PGIAA) in collaboration with PGI raised funds for a special scholarship initiative. We are overjoyed to announce the recipients of our Covid-19 Scholarship initiative:
Breanna Johnson (CLIE)
Kamee Abrahamian (CLIE)
Angela Marks (MA Counseling)
Mandy Lipka (MA Counseling)
Nicole Elias (MA Counseling)
Jennifer Hajdu (MA Counseling)
Wendlyn Emrys (Mythological Studies)
Sea Gabriel (Mythological Studies)
Jandichanel Girard (Clinical Psychology)
Mădălina Borteș (Somatic)
Each recipient will receive scholarship assistance ranging from $500–$1000, with Matching Tuition Waiver from Pacifica Graduate Institute, as part of the PGIAA CARES Project. These scholarships are made possible by designated funding from community grants.
Congratulations!
---
About our PGIAA Covid-19 Scholarship Recipients (updated as bios & photos are submitted):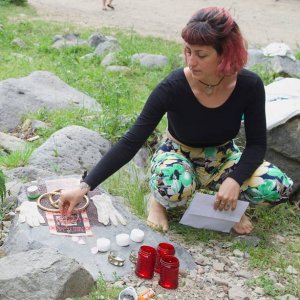 Kamee Abrahamian
Kamee grew up in an immigrant suburb of Toronto and was born into an Armenian family displaced from the SWANA region. They arrive in the world today as a supreme hyphenate, queer-feminist caregiver and an interdisciplinary creative-writer-curator-performer-producer-facilitator.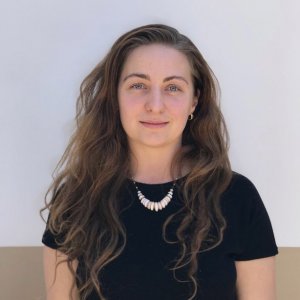 Mădălina Borteș
Mădălina Borteș was born in România in 1991 in the wake of the country's transition to democracy. She has returned to România to conduct oral history research about the psychological facets of communism for her dissertation.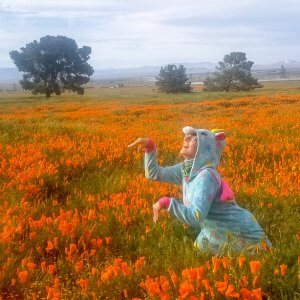 Nicole Elias
"I have been working with children of all learning abilities since I too was a kid. I have paired this passion with another: studying and practicing with shamans and healers around the world and developing my own practices as a Medicine Woman. I am even more impassioned to combine all said forces with Depth Psychology, and expand this field in new ways."

Wendilyn Emrys
Wendilyn Emrys, M.A. is a Mythological Studies student in the dissertation process. She resides in Los Angeles, California with her husband of thirty-five years, and too many cats to admit to.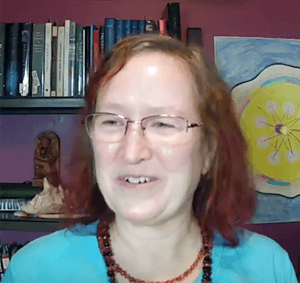 Sea Gabriel
Sea Gabriel is a cultural mythologist and storyteller, via text, image, podcast, and video. She is grateful for, and fascinated with, life.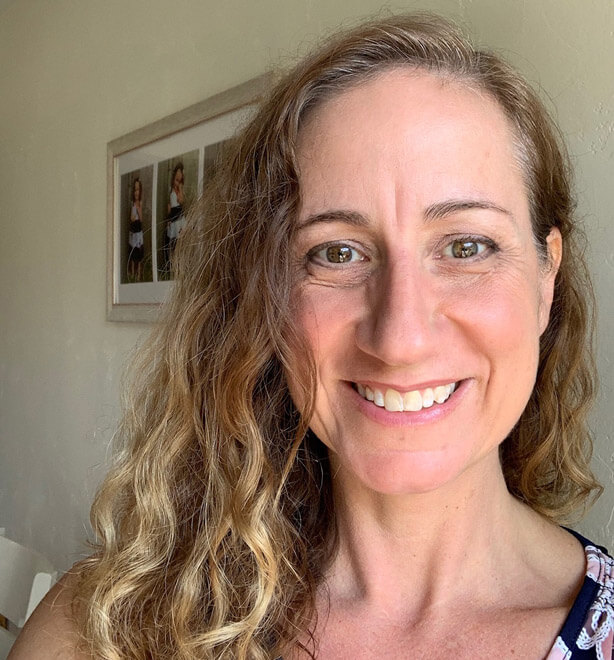 Jennifer Hajdu
Jennifer lives in coastal Morro Bay, CA with her 6 year old daughter Carmen. A 3rd year student at PGI (yay Eagles!) she has almost completed her practicum at County of San Luis Obispo working with adults diagnosed with severe mental illness and/or co-occurring disorders.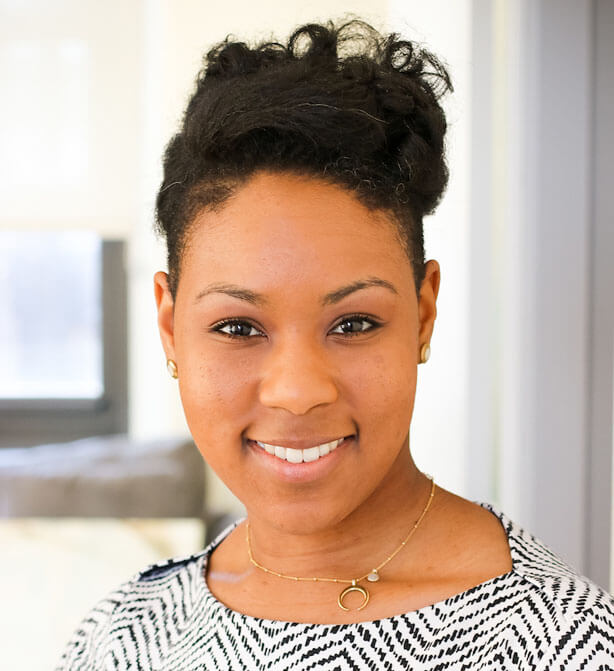 Breanna Johnson
Breana Johnson is a dissertation student in the CLIE program and currently serves as a student representative on the PGIAA Executive Board. She currently practices as a marriage and family therapist in New York.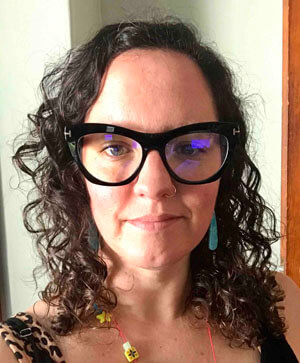 Mandy Lipka
Mandy is a second-year graduate student in the M.A. Counseling Psychology program. She is currently serving as a Partial Hospitalization Program (PHP) intern in a community setting in Massachusetts.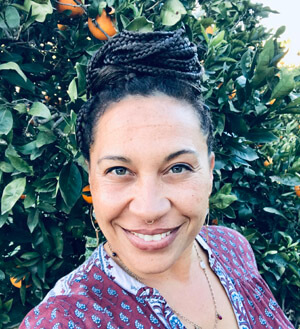 Angela Marks
Angela is a single mother of four amazing children. She is passionate about working with marginalized families and creating supportive sustainable communities.