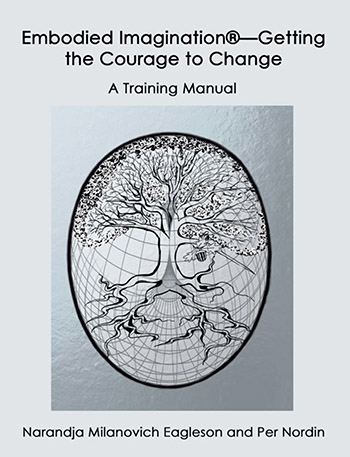 Book Title: The Embodied Imagination: Getting the Courage to Change
Year Published: 2022
The Embodied Imagination: Getting the Courage to Change
The Embodied Imagination® method is a modern-day adaptation of dream work practices of the Asklepian healing sanctuaries in ancient Greece. The method draws from a broad set of disciplines that include alchemy, ancient incubation practices, active imagination as developed by C. G. Jung, different acting techniques, phenomenology, complexity theory, neuroscience, and depth psychology. The EI® method, developed by the Jungian therapist and well-known author, Robert Bosnak, has roots in the work of ancient alchemists and well-known pioneers of depth psychology C. G. Jung and James Hillman, philosophers Maurice Merleau-Ponty and Henry Corbin, and others.
This training manual is intended for students in a basic Embodied Imagination®—Getting the Courage to Change training program. It contains the necessary teaching materials to meet requirements set by the International Society for Embodied Imagination (ISEA) for qualification as a Certified Embodiment Practitioner or Certified Embodiment Therapist to use the EI® trademark to work with other persons but not to train others in the EI® method. The manual design, structure, and presentation of concepts and practices guide the student through the three major stages of EI® skill development: during the first six months, the instructors teach and demonstrate the practices with full leadership roles, during the second six months, the students begin to co-share leadership in demonstration and application of the EI® method, and during the last six months, the participants transition from students to EI® practitioners or therapists.
About Narandja Milanovich Eagleson
Pacifica Program Graduate: 2008 MA Counseling, 2015 PhD Depth Psychology
Narandja Milanovich Eagleson is currently focused on writing and the practices of voice dialogue, embodied imagination method, heart rhythm meditation, and shamanic healing. In addition, to 40 years of experience in the field of engineering, management, and leadership development, her formal education includes: Bachelors and Masters degrees in mechanical engineering as well as two Masters and a PhD in Depth Psychology from Pacifica Graduate Institute. She lives with her amazing husband Gary on 20 acres of California oak woodlands and wildlife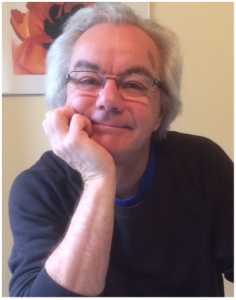 Co-Author Pelle (Per) Nordin finished the State Acting School in Gothenburg, Sweden, 47 years ago. Since then he has, besides acting, directed, written plays (most of them for children), and translated plays from English to Swedish. His main focus for the last 20 years, up till 2018, has been teaching acting at the University of Gothenburg and acting schools in the USA and Norway. Pelle lives with his American born wife outside Gothenburg, Sweden, surrounded by trees, flowers, deer, wild birds and sometimes a moose or two.
Video Book Presentation (Passcode: Xn5.o4%!)