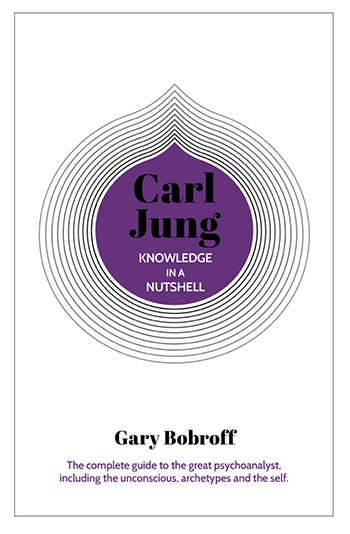 Book Title: Knowledge in a Nutshell: Carl Jung
Year Published: 2020
Knowledge in a Nutshell: Carl Jung
Carl Jung was the founder of analytical psychology who revolutionized the way we approached the human psyche. Drawing on Eastern mysticism, mythology and dream analysis to develop his theories, Jung proposed many ideas which are still influential today, including introversion, extroversion and the collective unconscious.
Knowledge in a Nutshell: Carl Jung introduces psychologist Jung's ideas in an engaging and easy-to-understand format. Jungian psychology expert Gary Bobroff breaks down the concepts of the psyche, collective unconscious, archetypes, personality types and more in this concise book. He also explores the influence on Eastern philosophy and religion on Jung's ideas, and how spiritualism enriched his theories.
With useful diagrams and bullet-point summaries at the end of each chapter, this book provides an essential introduction to this influential figure and explains the relevance of Jung's ideas to the modern world.
About Gary S. Bobroff
Pacifica Program Graduate: M.A.  in Jungian-oriented psychology
Gary S. Bobroff founded Jungian Online in 2011 and JUNG Archademy in 2021. He grew up in the 'jewel of the prairies', the Canadian city of Saskatoon, SK. He was the beneficiary of a tremendous public education, one that included doing the MBTI™ at age 13. Alongside an early career in technology, he completed a Bachelor's degree in Philosophy at the University of British Columbia, Canada and a Master's degree in Jungian-oriented Counselling Psychology at Pacifica Graduate Institute of Santa Barbara, CA. He has been a certified administrator of the MBTI™ and been working with the archetypal system begun by Antonia 'Toni' Wolff for over 25. That work is the foundation for his Archetypal Nature work. Gary speaks and gives seminars internationally and is the author of the Jungian psychology best seller: Knowledge in a Nutshell: Carl Jung (London: Arcturus Books 2020).
The website for his writing and other work is: www.GSBobroff.com