Supporting those impacted and suffering in Maui
Dear friends of Maui,
We are deeply saddened by the devastation caused by the wildfires on your island. Our hearts go out to the families and friends of those who have been lost, and to all those who have been impacted by this tragedy.
We know that words cannot express the pain that you are feeling right now. We see homes and businesses reduced to ashes, and entire communities wiped out. We know that this is a time of great uncertainty and fear for many of you.
But we also see the resilience of the Maui community. We see people coming together to help their neighbors, and to rebuild their homes and businesses. We see the strength of the human spirit in the face of adversity.
We know that Maui will recover from this tragedy. It will take time, but we are confident that you will rebuild stronger than ever before.
In the meantime, please know that we are here for you. If you need us, call our CareLine at (805) 679-6183.
A Moment for Maui
Dear Alumni and Friends,
Please stop what you're doing for a moment this coming Friday, August 18 at noon, from wherever you are, and join us in directing aloha, our love and goodwill, to the beings and the spirits of Lahaina, Maui.
We know that putting our aloha into the collective consciousness of the world is powerful and effective.
Thank you from our hearts,
The Pacifica Graduate Institute Alumni Association
#amomentformaui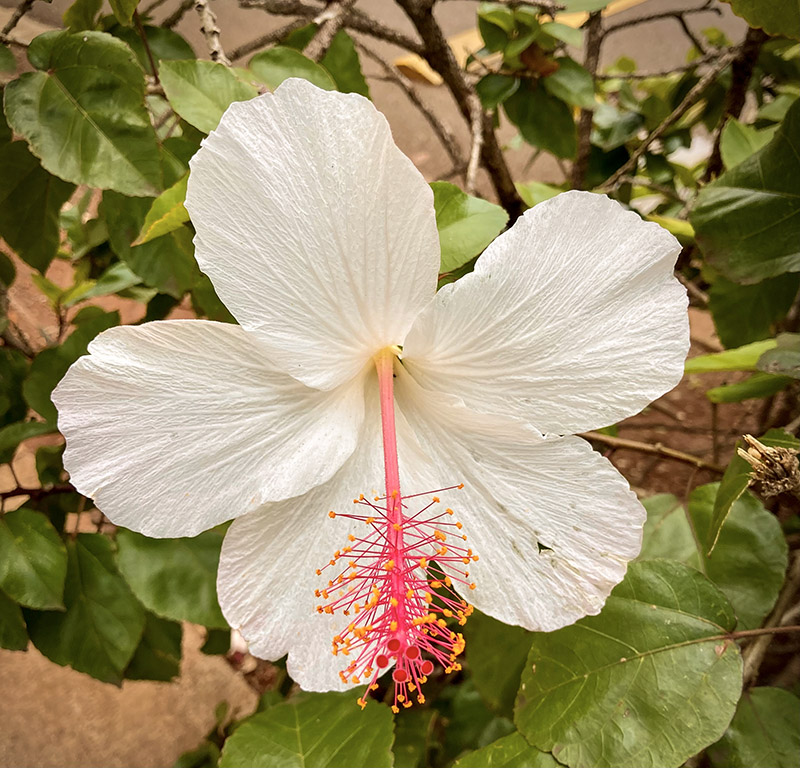 Organizations accepting donations for Maui fire victims
The Maui Strong Fund
Authorities in Hawaii, including the Office of the Governor of Hawai'i, have encouraged those seeking to help to donate to this fund, which is being organized by the Hawaii Community Foundation. "The Maui Strong Fund was created to provide community resilience with resources for disaster preparedness, response, and recovery," the foundation says on its website. "The fund is currently being used to support communities affected by the wildfires on Maui." http://hawaiicommunityfoundation.org/maui-strong
Direct Relief International
The wildfires in Lahaina – the deadliest disaster in Hawai'ian history – have resulted in the loss of over 2,000 structures and claimed the lives of dozens of individuals. With thousands seeking refuge in shelters across Maui and Honolulu, Direct Relief is actively addressing the pressing medical needs of these evacuees and aiding search and rescue operations. www.directrelief.org
Salvation Army – Hawaiian and Pacific Islands Division
The Salvation Army's Kahului Corps has already provided thousands of meals at Maui County and American Red Cross emergency shelters and is expanding across the island, the nonprofit announced in a press release Wednesday. Click here to donate online.
Maui Mutual Aid Fund
This group of volunteers working to collect money and donations started a "needs list" posted to their social media pages, ABC News Honolulu affiliate KITV reported. They are accepting donations to help Maui families, people with disabilities, elderly residents and others with limited or no insurance. "If you have never done mutual aid work or never responded to a disaster and you feel you are called into responding right now, give us a call. We have a volunteer who will walk you through some very basic steps and will get you connected to the network," Nicole Haguenin, a volunteer with Maui Mutual Aid Fund, told KITV. Click here to find out how to donate.
Aloha United Way
The Honolulu-based nonprofit organization started in 1919, has created a Maui Fire Relief Fund to help fire victims financially. Click here to donate and learn more.
Maui Food Bank
The food bank took to Instagram Wednesday, writing, "Maui, we stand with you during this emergency. Our hardworking staff is on the ground, making sure those affected get the help they need." The food bank has asked that phone and email requests remain limited, and directed those looking to help to continue checking its website for updates on the latest relief efforts.  Click here to make an online donation, which the organization said is "the quickest way to make an impact."
Maui County
Maui County officials have also called for nonperishable food, bottled water, hygiene items and blanket donations. Donations can be dropped off at Maui's War Memorial Complex from 8 a.m. through 6 p.m. on Thursday. The Hawai'i Tourism Authority has urged hotels and vacation rental owners "to consider how they might be able to house Maui residents displaced by the fire."
Council for Native Hawaiian Advancement
The CNHA has partnered with Native Hawaiian and community organizations and businesses to match up to $1,000,000 in donations for ʻohana impacted by the devastating wildfires on Maui.
World Central Kitchen
The nonprofit that provides meals in the wake of natural disasters, founded by chef José Andrés, has its Relief Team delivering food to emergency workers, those in shelters and rural communities on Maui and the Big Island and will continue to identify and fill meal needs. Click here to learn more and donate.
At the End of the Known
In the last years,
so much leaving.
On the incoming clouds,
a time of silence.
So many times we face
into the roaring wind,
equipoint
between coming and going.
We lose all our words on the
ebb of grief.
Seated at the end of the known,
there is no teacher,
there are no guides,
no hope or blame,
only listening.
We can only speak our hearts
to the great Listener
and watch our dreams drift
over the ravaged land.
Our suffering binds us,
blinds us, deafens us
with its wailing love.
Behind the love
is silence.
___________
©2023 Beth Anne Boardman
Dedicated to the land, people, and spirits of Maui