Honored Guest:
Dr. Joseph Cambray, President & CEO
Friday, 30 November 2018
4:30-6:30 pm
Ambrosia Restaurant & Bar
174 E Broadway, Eugene, OR 97401
RSVP for Dinner – dtravis-teague@pacifica.edu
Or call, 805.969-3626, Ext. 303
---
Also, Join us for Dr. Cambray's Eugene Friends of Jung Lecture & Workshop
Syncretism, Synchronicity and Beyond
Lecture
November 30th, 2018
7:00 pm – 9:00 pm
Downtown Baker Center, 975 High St.
Free for EFJ members; $15 non-members; Free for students
In this presentation we will start with comparisons of the sense of self in eastern religious ideas of enlightenment and Jung's model of Individuation. The juxtaposition of these traditions has a dynamism that leads to exploring some overlaps that become generative of new ways of proceeding, a form of psychological syncretism. By reviewing some contemporary work on syncretism, we will discover some useful parallels with Jung's theories of the archetypes and the collective unconscious. This pathway leads to studies on complexity, including applications to synchronicity. From this vantage we will move on to explore some new theories of the evolution of innovation in cultures based on the notion of the "adjacent possible." These advances will be seen to have direct relations to syncretism and synchronicity. A few examples will help clarify concepts along the way.
The Secret Gifts of Embracing Uncertainty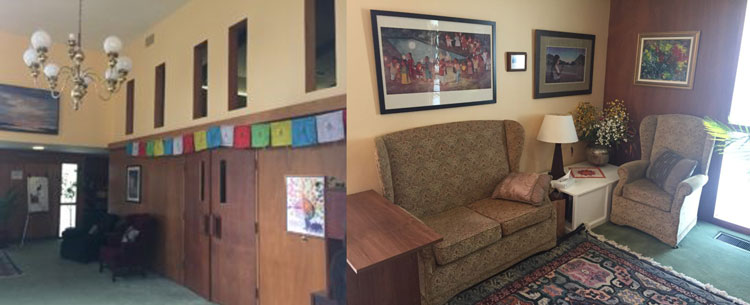 Workshop
Saturday, December 1st, 2018
9:00 am – 1:00 pm
The Trauma Healing Project (New Location!), 1100 Charnelton Street, Eugene, Oregon 97401
$60 for members; $75 for non-members; $50 students with student i.d.
The discovery of the unconscious, primarily through psychological symptoms was a blow to waking consciousness of the late 19th and early 20th centuries. Yet, once the shock of the realization of the power of this previously unknown realm was partially overcome, as the founders of depth psychology realized, a dimension of the psyche was revealed that also had the potential to bring us closer to the roots of creativity and healing. Unlike the certainties of the sciences of this period, which served as an ideal to be refined, examination of the qualities of unconscious life cast doubt and uncertainty over any naïve understanding of our thoughts, decision and actions. Knowledge began to have fuzzy margins. This intensified as new physics of both the microscopic and large scale aspects of our universe undercut the old static cosmology of certainty. Quantum Mechanics and Relativity Theory introduced uncertainty into the fundamental structures of perceived reality. Now after more than a centuries of such understandings how have we learned to work with uncertainty, what new secrets does it point us towards? In this presentation we will look at the evolving impact of including uncertainty in our worldview, and how this actually enhances our capacity to explore the complexity of our world. In doing so, we also are expanding our tools for healing interventions and creative expression.
Joe Cambray, Ph.D. is President/CEO and Provost at Pacifica Graduate Institute; he is Past-President of the International Association for Analytical Psychology; has served as the U.S. Editor for The Journal of Analytical Psychology and is on various editorial boards. He was a faculty member at Harvard Medical School in the Department of Psychiatry at Massachusetts General Hospital, Center for Psychoanalytic Studies; and former President of the C. G. Jung Institute of Boston. Dr. Cambray is also a Jungian analyst now living in the Santa Barbara area of California. His numerous publications include the book based on his Fay Lectures: Synchronicity: Nature and Psyche in an Interconnected Universe, a newly edited volume, with Leslie Sawin, Research in Analytical Psychology: Applications from Scientific, Historical, and (Cross)-Cultural Research and a volume edited with Linda Carter, Analytical Psychology: Contemporary Perspectives in Jungian Psychology. He has published numerous papers in a range of international journals.
Seminar Registration:
http://www.eugenefriendsofjung.org/seminar-registration