Diversity and Inclusion Council Fall Symposium
Focusing on the Pacifica Dissertation Experience
Sep 27, 2021 04:00 PM Pacific Time (US and Canada)
Dear Pacifica Community,
The Diversity and Inclusion Council invites you to our Fall Symposium 2021 with a focus on the Pacifica Dissertation Experience.  We realize that this is the beginning of the last part of the academic journey to becoming Pacifica alumni/ae. In acknowledgement of this, we have joined with Pacifica Graduate Institute Alumni Association (PGIAA) to co-host Dr. Deborah Cluff, our new Dissertation Process Supervisor, for an informative discussion of the Pacifica dissertation process. She will join us as Guest Speaker on September 27th, 4:00-6:00 p.m.
There is so much excitement as one approaches this milestone of the academic journey, entering the dissertation phase.  We understand there is a lot to know, and still learn as the process continues from concept paper to oral defense.
We warmly welcome our Guest Speaker Dr. Cluff and members of her staff, as they share their expertise with our Pacifica student community.  Please join us for this anticipated campus-wide event.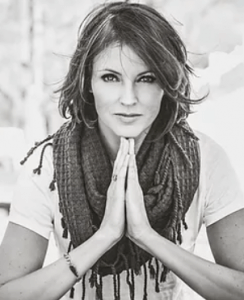 About the Speaker:
Deborah Cluff, PhD, has been the Dissertation Process Supervisor for Pacifica Graduate Institute since March of 2021. She is a Pacifica graduate with a Doctorate in Depth Psychology, emphasis in Psychotherapy. Her dissertation was published by Routledge in her book Shame and the Making of Art: a Depth Psychological Perspective. As the new Dissertation Process Supervisor, she is focused on streamlining the process and creating new supportive resources for a students, faculty and staff. She supervises one full-time Dissertation Coordinator, Meadow Rhodes, and one half-time Dissertation Coordinator, Angie Jimenez.
Topic: Diversity Council/PGIAA Informational Symposium
Time: Sep 27, 2021 04:00 PM Pacific Time (US and Canada)
Join Zoom Meeting
https://zoom.us/j/96080882877?pwd =SklTRE83b2VDMDNxRU1oTGhTQjBYUT09
Meeting ID: 960 8088 2877
Passcode: 935158
Find your local number: https://zoom.us/u/aBCt4EnQY