Section VIII. Reimagining and Reinventing Education Plenary: Are we Really Related (Franz Riffert)
 
Track 5: Compassion as a Pedagogical Study and Practice: A Call to Those Who Teach.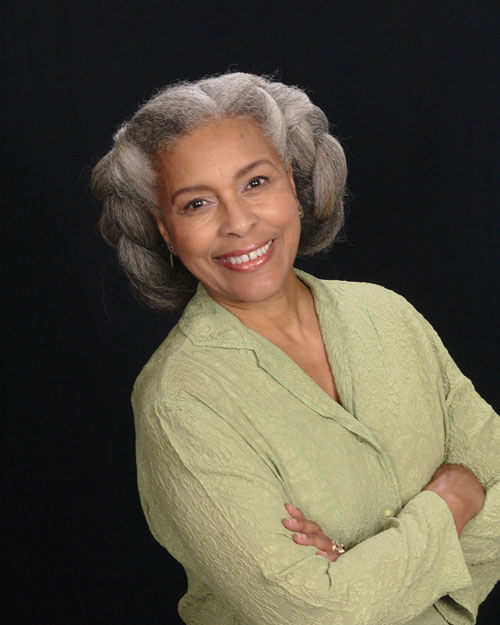 Track Organizer: Patricia Taylor
Should Compassion be taught in Educational settings? If so how do we go about it? Are there any experience with its successful implementation that we can learn from and be inspired by?
This track takes presenters and participants on an exploration of compassionate education practices in multiple disciplines in higher education. It offers an overall mindful approach to connecting head and heart in educational settings. Participants and presenters will learn and experience various approaches to researching and teaching compassion.
Day 1: Overview
Session 1:
---
Session 2: The Fundamental Problem…Joining Heart and Head
Session Leader-Carolyn Thompson Brown
A wise spiritual leader recently wrote, "The fundamental problem [today] . . . is that at every level we are giving too much attention to the external material aspects of life while neglecting moral ethics and inner values.  Our inner lives are something we ignore at our peril, and many of the greatest problems we face in today's world are the result of such neglect." This issue is as true in the field of higher education as in other areas of American society. The presentation will explore the work that the Fetzer Institute has been doing to address this imbalance as it works to help build a more loving world. The session will combine formal presentation, spiritual exercises, and discussion, joining heart and head, in an exploration of compassion and meditative practices in higher education.
Carolyn Thompson Brown serves on the Board of Trustees of the Fetzer Institute, an operating foundation headquartered in Kalamazoo, Michigan. In July 2014 she retired from her position as director of the Office of Scholarly Programs and the John W. Kluge Center at the Library of Congress. Prior to that she held several positions at the Library, including director for Collections and Services, director of Area Studies Collections, and Associate Librarian for Culture Affairs. She joined the Library of Congress in 1990 after serving as Associate Dean for the Humanities at Howard University. She holds a B.A. in Asian Studies and an M.A. in Chinese Literature both from Cornell University, and a Ph.D. in Literature from the American University in Washington, D.C. She has authored numerous publications in her academic field of Chinese literature and others related to spiritual life.
---
Session 3: Practicing Compassion: A Process of Restoration and Reconnection
Session Leader-Frank Rogers
The importance of compassion for the survival of our planet is widely hailed. Seldom, however, are we taught precise ways that compassion is cultivated. All too often, we find ourselves mired in reactive and disconnecting patterns that sabotage compassionate connection. This workshop teaches a process, called the Compassion Practice that restores us to our compassionate essence and nurtures authentic relational connection. In essence, it teaches us how to be genuinely compassionate.
Dr. Rogers is the Muriel Bernice Roberts Professor of Spiritual Formation and Narrative Pedagogy and the co-director of the Center for Engaged Compassion at the Claremont School of Theology. His research and teaching focus is on spiritual formation that is contemplative, creative, and socially liberative. A trained spiritual director and experienced retreat leader, he has written on the interconnections between spirituality, social engagement, and compassion. He is the author of Practicing Compassion (and its supplemental curriculum, The Way of Radical Compassion); The God of Shattered Glass, A Novel, and of Finding God in the Graffiti: Empowering Teenagers through Stories which explores the role of the narrative arts (storytelling, drama, creative writing, and autobiography) in the spiritual formation of marginalized and abused youth and children. His current project is designing and teaching in the Triptykos School of Compassion.
---
Session 4- The Compassionate Process of bringing Heart and Head into Relationship through Higher Education
Session Leaders- Laura Schroeder, Zandra Wagoner, Patricia Arah Ann Taylor
Students come to the university to learn. They come with their individual genius within. As mythologist and story teller Michael Meade reminds us, the idea from the ancients and the original meaning of the word genius is: that individual spark, that soul, that flame, that essence of the individual, without which the world is impoverished. Is the personal learning regarding one's own, unique offering to the world the most important aspect of an education? This session delves into the support for self –recognition of the personal flame-the genius within- that is tended to and nurtured by compassionate self -love and that radiated into one's life, studies, career, and profession.
Participates will be guided in exploration of their genius as a demonstration of how universities can move toward a process of compassionate self-discovery with students.
Laurie Schroeder Is the Department Chair of Advanced Studies in Ed. & Human Development at the University of LaVerne. She has her PhD from Claremont Graduate University. Dr. Schroeder is steeped in mindfulness practice and this guides her daily work and emphasis on assisting and supporting her students, faculty and colleagues. She is a licensed marriage and family therapist. She has a private practice, working with individuals, couples, families and children of all ages; she also serves as the clinical director of a non-profit community counseling center in Monrovia, California. Supervising and mentoring interns and trainees in the field of counseling is one of her great joys. Laurie has worked with the Healthy Start program in the Monrovia Unified School District, helping to ensure that every school in the district has access to counseling for the students.
Zandra Wagoner is the Interfaith Chaplain at the University of La Verne. She is an ordained minister in the Church of the Brethren and holds a Ph.D. in Religious Studies. As Chaplain, she directs the multi-religious Office of Religious and Spiritual Life, furthering the University's commitment to diversity, community engagement, ethical reasoning, and the development of the whole person. Dr. Wagoner also teaches for the Philosophy and Religion Department, including introductory courses in religion and specialized courses in the areas of gender/sexuality, contemporary theology, interfaith cooperation, and the environment/animals in the study of religion. She is actively involved in interfaith efforts locally and nationally.
 
Patricia Arah Ann Taylor is Program Chairperson of Special Education Programs at the University of LaVerne and holds a Ph.D. in Depth Psychology from Pacifica Graduate Institute. Her focus is on the historic and etymological origin stories of words as a way to connect contemporary constructs to the soul or essence of their meaning. Dr. Taylor uses a Jungian-archetypal approach to frame the special education training model used at the university. Her emphasis on the inter-relatedness of all life informs her approach on honoring the neurodiversity in P-12 education settings mindfully and generously.
---
Session 5: Research on Compassion
Session Leader-Amy Demyan
Amy Demyan is Associate Professor of Psychology and Program Chair of the MFT Program; received her Ph.D. in Clinical Psychology from Ohio University in Athens Ohio, where she also earned her MS in the same field. Dr. Demyan completed her American Psychological Association Doctoral Internship at California State University, Long Beach. Additionally, Dr. Demyan earned her MA, with a Marriage and Family Therapy (MFT) emphasis, in Counseling Psychology from Santa Clara University in Santa Clara, California. Her research interests focus on behavioral health interventions, especially around mindfulness, compassion, and self-compassion, as well as and mass-media communication and gender differences.
---
Session 6: Compassion and the Heroes Journey-Storytelling in Business Courses
Session Leader-Paul Nelson
First and foremost I wish to acknowledge the work of Joseph Campbell, for it is from his work, particularly his book 'A Hero With a Thousand Faces', that I was able to conceptualize a framework that is accessible and practical to guide graduate student's storytelling. Students are asked to dig down into their memories, their myths, their unconscious assumptions and to tell their hero story. Listeners witness the telling as a journey common to all yet unique to the individual. One outcome of the storytelling process is the experience of compassion. I have had the pleasure of doing this work with hundreds of students over the past 25 years. This session will trace the process of bringing the storytelling forth.
Paul Nelson earned his PhD from Pacifica Graduate Institute in Mythological Studies. His studies include understanding the sounds in nature as a vehicle to becoming connected to the natural world. He has studied the cosmological, origin stories and connected these mythologies to the individual's personal stories. Dr. Nelson has taught learners with learning challenges, been a corporate head of human resources, and has been a consultant for businesses and a police department. He has served in the Peace Corp and brings his international experiences to his study of mythology.
 
---
Session 7: The Four Shields of Love and Compassion
Session Leader- Betsy Perluss
For thirty-five years, the School of Lost Borders has developed and utilized a medicine wheel called the Four Shields of Human Nature (Foster & Little, 1998) as a model for helping us understand our deeply rooted connection to nature as mirrored by seasonal patterns.  In the summer shield of sensuality, we encounter new life and abundance, which is then sacrificed in the fall shield of loss and descent. Having transformed suffering into love, we move into the winter shield of community and service.  And finally, turning into spring, we touch upon the mystery of universal love. Carl Jung wrote about this near the end of his life: "For we are in the deepest sense the victims and the instruments of cosmogonic love", a love that is "superior to the individual, a unified and undivided whole".  By remembering that we are nature, and that, as with nature, we cycle in seasonal patterns of living and dying, we discover that it is not necessarily survival instincts that keep the wheel turning, but rather the force of love and compassion. The session allows the participants to follow the natural movement of the seasons as a path through the compassion of life.
Betsy Perluss, earned her Ph.D. from Pacifica Graduate Institute. Dr. Perluss has fifteen years of experience as a guide and trainer of vision fasts and wilderness rites of passage with the School of Lost Borders, a small non-profit located on the edge of the Eastern Sierra in the Owens Valley of California. She is also a licensed psychotherapist and currently teaches ecopsychology and Jungian Psychology at Pacifica Graduate Institute. She has published numerous articles about the intersection of psyche and nature in ecopsychology and Jungian journals. Her most recent article, This Glorious Darkness, is about her 28 day solo hike on the John Muir Trail, and will be published in Psychological Perspectives, Summer, 2015 
---
Session 8- The Compassionate Encounter in Public P-K-12 Schools
Session Leaders – Practioners: Susan Snyder and Molly Cox-Esquibel
Can compassion be taught and supported in public schools? The Education Specialists Practioners who are leading this session believe it is possible and desirable. Sharing compassion with colleagues, students, and parents is enriching and fulfilling for the presenters. The session presenters are also hopeful that it is beneficial for those they encounter.  Life experiences, university expectations and research into teaching and sharing compassion has led to the development of a framework for teaching students that compassion exists inside them and that they are capable of directing that compassion toward others.  Demonstrating compassion on a daily basis, in the midst of a sometimes messy reality, models to those we encounter the possibility of a new way of approaching life and each other.
Susan Snyder earned her M.S. in Special Education Studies at the University of LaVerne. She has been blessed to teach all grades K-12 in general education and special education throughout her career.  Her teaching included pivotal years teaching at continuation high school, high school independent study, and co-teaching a home school program.  Susan values the time she shares listening to parents and students and the healing atmosphere empathetic listening can create.  She has placed special emphasis on collaborating with parents to foster a learning atmosphere which compassionately addresses the learning and behavioral strengths and needs of her students. In addition to working in the public school system she is also an adjunct instructor at the University of LaVerne, where she practices compassionate instruction and feedback with graduate students who have writing anxiety.
Molly Cox-Esquibel has her Masters from the University of LaVerne. She has been recognized as an outstanding classroom teacher by her colleagues. Currently she is working with learners who are on the Autism Spectrum and their families. Mrs. Cox-Esquibel believes that compassion is a fundamental aspect of her practice and that the intention of supporting compassionate behaviors in her students can bridge the communication and learning challenges that students with Autism face.
 
---
Session 9- The Way Ahead: Conversations on teaching Compassion in Higher Education and its influence in other educational settings.
Session Leaders- All Track 5 Presenters
What have we learned, processed, been inspired to consider about practicing and teaching compassion in the university? Are particular colleges at the university more prepared to take on curriculums of compassion? How do we promote and should we promote compassionate curriculum across the university?
 
---
Resources and References
Allan, George. Modes of Learning: Whitehead's Metaphysics and the Stages of Education. Albany, New York: Suny Press, 2012
Armstrong, Karen. Twelve Steps to a Compassionate Life. New York, Toronto: Alfred A. Knopf, 2011.
Barbezat, Daniel P,  and Mirabai Bush. Contemplative Practices in Higher Education: Powerful Methods to Transform Teaching and Learning. San Francisco: Josey-Bass, 2014.
Bush, Mirabai, ed. Contemplative Nation: How Ancient Practices Are Changing the Way We Live. Kalamazoo, Michigan: the Fetzer Institute, 2011.
Ryan, Tim. A Mindful Nation, How Simple Practice Can Help Us Reduce Stress, Improve Performance, and Recapture the American Spirit. Hay House, 2012.
Webpages:
Center for Compassion and Altruism Research and Education, Stanford School of Medicine, http://ccare.stanford.edu
Center for Investigating Healthy Minds, http://www.investigatinghealthyminds.org
Contemplative Mind in Society, http://www.contemplativemind.org
The Fetzer Institute, http://fetzer.org
 
 
From Paul Nelson:
Armstrong, Karen. 'The Great Transformation' 2006. Anchor Books: New York.
Ibid. 'Buddha' 2001. Penguin Books: New York.
Campbell, Joseph. 'The Hero with a Thousand Faces' 1968 2nd edition. Princeton University Press: New Jersey.
Hillman, James. 'A Terrible Love of War' 2004. Penguin Press: New York.
Stoknes, Per Espen. 'What We think About When We Try Not to Think about Global Warming: Toward a NEW PSYCHOLOGY of Climate Action' 2015. Chelsea Green: Vermont.
From Betsy Perluss:
Foster, S., & Little M. (1998). The four shields: The initiatory seasons of human nature.
Big Pine, CA: Lost Borders Press.
Perluss, E. (2007). Touching earth: Finding spirit: A passage into the symbolic
landscape. Spring Journal, 76, part 2, 201-222.
School of Lost Borders: www.schooloflostborders.org
Betsy's Website and Blog: www.psycheandnature.com.