The Midas Complex:
How money drives us crazy and what we can do about it
A WORKSHOP FOR THERAPISTS
with Aaron Kipnis, PhD
"Money doesn't talk, it swears." – Bob Dylan
Money. It's funny stuff. Cold, hard, and inert, yet it impacts our lives in dynamic ways. Many risk life and limb, work at jobs they hate and marry or divorce for it. Money changes us like few other things. It is one of the most powerful forces in human culture, yet most of us know very little about its psychological nature. Money issues frequently emerge in our therapeutic work. Financial conflicts are a primary reason that couples divorce, yet few of us receive any clinical training on this topic. Most of us are unprepared to adequately host our client's Money concerns. Regardless of their economic status, Money remains a troubling issue for many of them.
In a safe and engaging manner, Dr. Kipnis will aid therapists in better understanding both their own and client's psychological relationships to Money as well as the ways it impacts our clinical relationships. This workshop examines major, often dysfunctional Money-myths in our culture and points toward the possibility of more conscious and rewarding relationships with Money personally and professionally.

---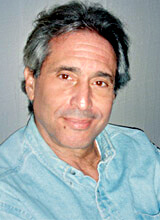 Dr. Aaron Kipnis is a licensed clinical psychologist with a private practice in Santa Monica. Since 1997, he has been a full-time psychology professor at Pacifica Graduate Institute. He is a prolific writer whose work includes five books. He is often featured on national news media, as a keynote speaker for professional conferences, and periodically offers his Midas Complex workshops around the country.