PGI Alumni Working to Bring Depth Psychology to International High School Students
– By John Valenzuela, Ph.D. and Devon Deimler, Ph.D.
Two Pacifica alumni met for the first time while looking out the rear window of a Downtown Los Angeles boarding school. Through this one view, they reflected on the panoramic scene of everything iconic in LA: traffic on the 110 freeway, a luxury hotel pool, homelessness and graffiti, a Hollywood production studio, and sprawling urban development. In this moment, two Pacifica graduates from different fields knew they shared something in common: the language of depth psychology, a connection to the archetypal collective unconscious, and the value of an in-depth education. John Valenzuela, Ph.D. (Clinical Psychology '15) and Devon Deimler, Ph.D. (Mythological Studies, '19) met each other one week before the school year began. John, the Dean of Admissions at American University Preparatory School, and Devon, the Curatorial Assistant at OPUS Archives and Research center, connected through another Pacifica alumni, and, as these two Pacifica graduates came to know each other, they found a chance to explore their passions against the backdrop of the city of Los Angeles.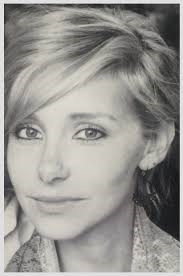 American University Prep offers college-preparatory as well as creative arts and technology classes to local and international high school students. The school needed an art teacher, and Devon was quick to respond by crafting a syllabus in a few days. The school found much more than an art teacher; they found a co-contributor to their mission. In her class, Devon brings her experience with art history and mythology to the course, finding ways to keep the class engaged with the urban art scene. In her view, cities are full of stimulation and encounters, from the inspiring to the maddening; either way, cities put us in a state of heightened affect and response. This inspires art of all kinds, including more socially responsive art-work, which AUP students are participating in in Downtown. Cities like L.A. are also home to monumental art museums and all kinds of art cultures. These provide exposure and community for students and citizens (and students-as-citizens), which of course inspires further artistic creation.
John has never been as passionate about a school or his role in making a truly inspirational and transformative difference as he is at AUP. Since serving as Pacifica's Associate Director of Admissions from 2003-2007, he has embraced depth psychology as part of his personal mission, whatever his endeavor. Thus, when he stepped into his role as Dean of Admissions at AUP, John knew exactly where to begin making an impact. "We had to seriously look at our mission statement and define ourselves in the market, and it's the combination of energies here that bring together something truly special," he says. Together with the Head of School, Dr. Gary Woods, he created the Explore Academy and Downtown L.A. Project, which both give students the opportunity to discover themselves, others, and the city they live in by looking deeply at the issues impacting big cities like homelessness, transportation, development, and immigration. While many schools are looking at global citizenship as a way to define themselves, AUP starts with the basics—that is, how to discover the meaning of one's relationship with urban life.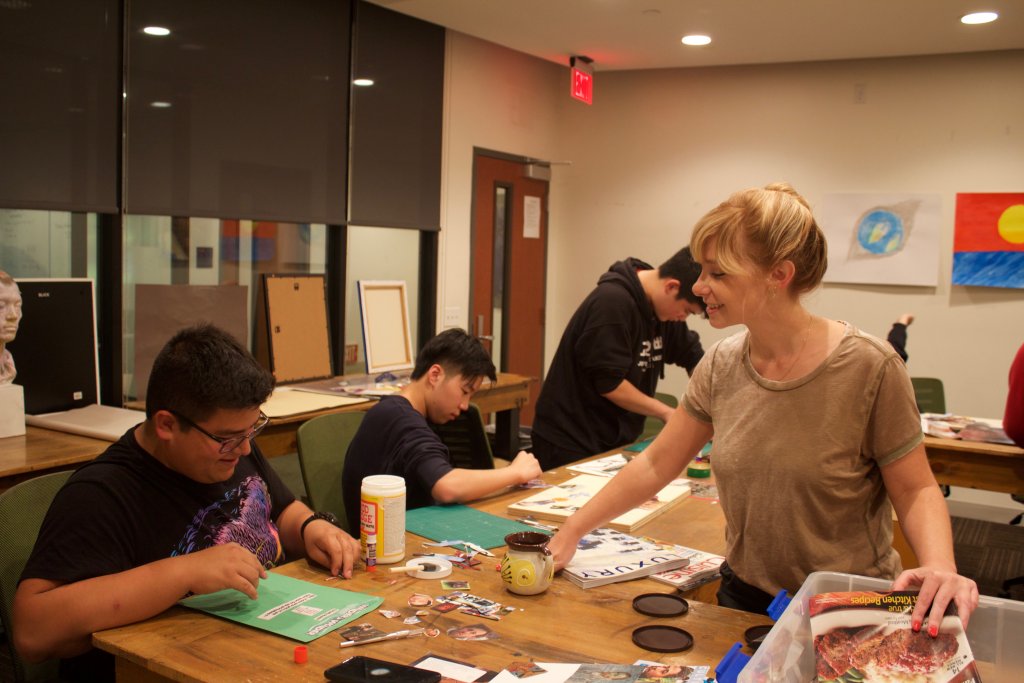 Devon's course, Modern Art in History and Practice, is immersed in cultural exploration through teaching students about a variety of international art and artists from the late 19th century to the present. Downtown L.A. provides excellent examples of how to respond to the collective psyche through art and citizenship, from the well-known piece, City of Dreams, River of History, by May Sun and Richard Wyatt in Union Station, to the street art piece, The Pope of Broadway (A Tribute to Anthony Quinn), by Eloy Torrez. Devon's students will be taking field trips to MOCA Grand Avenue and the Broad Museum, both within walking distance of AUP. Their walks to these museums will be deliberate cultural and artistic explorations in themselves. Engaging with the local neighborhood on foot always helps one identify more as a citizen, inspiring a sense of care, a sense of problems, and even a sense of love (or hate) about the place one is living. This is an especially interesting exploration for international students, who have multiple senses of "home."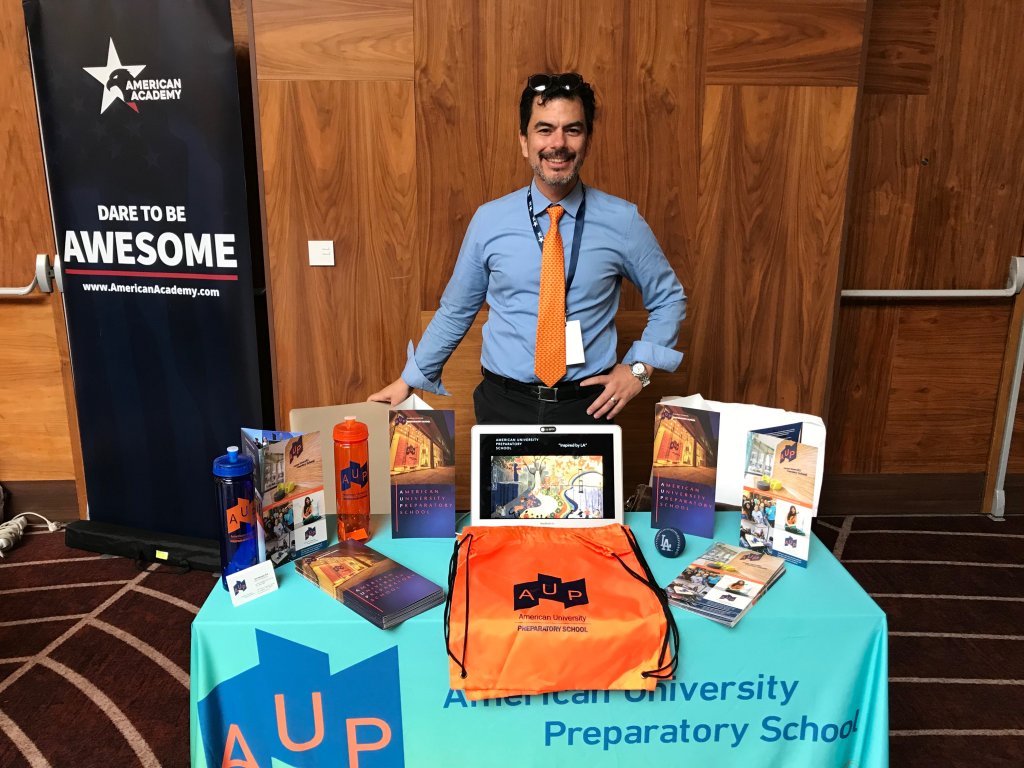 A clinical psychology degree does not necessarily apply to his tasks at AUP, but John does see how his dissertation clearly relates. In this work, titled Psyche's Response to the Cultural Intersections of the Mexican American Male, he listened to the dreams of men who found their identities tied to two cultures and culled their dream images for displays of how psyche stitches city life into identity. He found many places to explore, including identity within the middle of intersections, as well as a city's connection to the mother archetype. These days, John continues to note the archetypal influence intersections have as cornerstones of our experience. Intersections align with crossroads and decisions, and with the idea that we have something important to witness there. The archetypal mother stands tall in cities, as she possesses many inhabitants with promises of nurturance and abundance. We know, however, that cities and the great mother archetype have great expectations and many inhabitants become disillusioned and lost. LA, also known as "tinseltown," has seen its fair share of lost souls. "Citizenship and education, therefore, are important intersections, and our attention to this dialog can bring the shadow out of our unconscious where we can actually make a difference," John reflects while discussing how purpose of education intersects with urban life.
Devon's dissertation explored Dionysos and aesthetic experience, something she is most excited to bring into her course. There are obviously limits to bringing Dionysos into a high school classroom, but as an archetype of inspiration and the arts, he does manifest often throughout modern art history. There are no such limits on bringing aesthetic experience into the classroom, however. Her first assignment to students was for them to write about a personal experience of aisthesis (or a particularly heightened aesthetic experience that affects one's whole being and sometimes the course of their life). "I was a bit worried about introducing this jargon, but they got it right away and returned absolutely beautiful, heartfelt and reflective responses," Devon recalls. Several students have also expressed an interest in and familiarity with myth. So, while Devon is new to AUP, she is feeling encouraged to continue finding ways to bring myth and aesthetics into the arts for these students. "We may often assume that young people aren't ready for these subjects, but AUP students are showing me that that isn't necessarily the case. Myth + Aesthetics kind of = Art, as well, so it all makes good sense to me."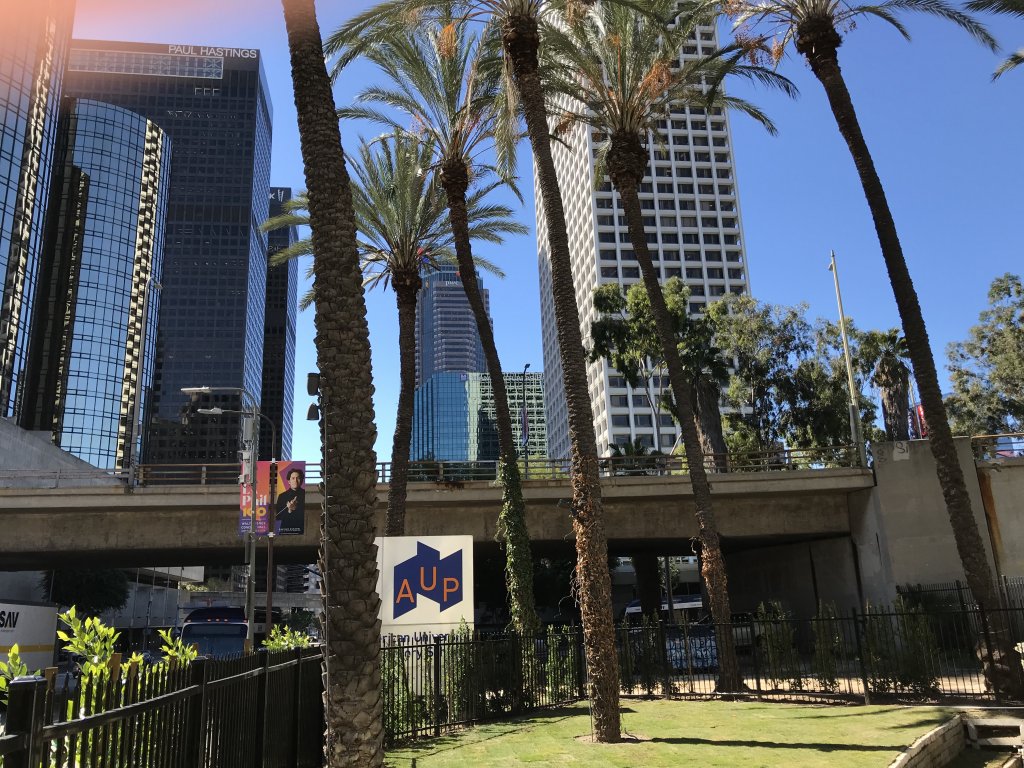 Thinking back on how Pacifica continues to influence us today, we know we must sometimes pull back the curtain to discover anima mundi's presence. At this small school in Downtown Los Angeles—with students from Armenia, China, Ethiopia, Poland, China, Russia and, yes, L.A.—we see the bustling world of entertainment, culture, revitalization, and a burgeoning homelessness population, all in our "backyard". Here, two Pacifica alumni are working together to help students explicitly bring out the shadow in their respective mediums. Devon is excited to expand the students' imaginations by teaching them about modern art, and especially to do so not only through informative lessons, but also through studio art practice. In this way, students learn not only by seeing and listening, but also by doing, and by becoming engaged with their own citizenship and self-development.
For more information about their collaboration or depth psychology in education, contact John at jvalenzuela@aupschool.org or Devon at devondeimler@gmail.com.