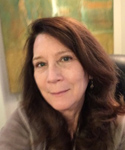 Immediately on viewing the works of Hilma af Klint (1862–1944), an artist who was a contemporary of C. G. Jung (1875–1961), I experienced a surge of excitement from the bold images and symbolic themes that can also be found in C. G. Jung's art. Both af Klint and Jung employed intentional nonfigurative and representational images to convey ideas and transcendent experiences, such as those found in The Red Book. Furthermore, automatic painting, used by Jung when he created his mandala drawings, was also utilized by af Klint for many of her works. In many ways, their art and artistic techniques are a reminder of the cultural context in which they lived. It was a time of seances and a sense of the otherworldly, the emergence of theosophy and psychology, the fascination with the supernatural and the unconscious, and the revelation of Darwinian evolutionary theory along with the scientific revolution in physics and atomic theory. These influences were apparent at the recent solo exhibition of af Klint's work at the Guggenheim Museum in New York (October 12, 2018, to April 23, 2019), with hundreds of her works (1906–1920) on display. Organized by Tracey Bashkoff, Director of Collections and Senior Curator, with David Horowitz, Curatorial Assistant, the exhibit, Hilma af Klint: Paintings for the Future, was organized by the Solomon R. Guggenheim Museum, New York, with the cooperation of the Hilma af Klint Foundation, Stockholm.
Hilma af Klint was a Swedish artist who formally trained at the Royal Academy of Fine Arts in Stockholm where she graduated with honors. Her initial work tended toward landscapes, portraits, and botanical illustrations, which she regularly exhibited. When af Klint joined the Theosophical Society in Sweden in 1889 (Bashkoff 2018, 133, fn. 19), she began to engage in spiritual work that influenced her artistic style and subject matter. A practicing Lutheran, af Klint participated in regular study of the Christian Bible, prayer, and seances with four other women who called themselves "the five" (De Fein). They recorded the content that emerged during their seances and engaged in automatic drawing. In 1904, af Klint consented to serve as a medium to "Amaliel, one of the High Masters" (129), who frequently spoke to her during seances and for whom af Klint channeled more than 193 paintings and drawings. She wrote: "I was told I was a pioneer and committed to an uncomprehended working method." 1 Again she wrote: "The pictures were painted directly through me, without any preliminary drawings, and with great force. I had no idea what the paintings were supposed to depict; nevertheless I worked swiftly and surely, without changing a single brush stroke." 2 In 1908, af Klint invited Rudolf Steiner, a leader in the Theosophical Society and, later, the Anthroposophical Society, to view the paintings she created in response to the "commission" from the High Masters. Even though these are the very paintings so many of us rushed to see on display at this exhibit, Steiner purportedly discouraged af Klint from painting in this manner or showing these artworks in public. Neither the exhibit nor the books about af Klint state why he was so discouraging, although it is noted that af Klint held Steiner in high regard. His declination is curious, because, in 1922, when she once again offered her work to be displayed in the rebuilt Goetheanum in Dornach, Switzerland, which had been destroyed by fire and which housed the meetings of the Anthroposophical Society, Steiner declined again to include her works.3 I wonder why he did not want af Klint's paintings to be seen in public—not even within the walls of the Theosophical Society—and af Klint gives us no clues. Perhaps the paintings, which were a direct transmission from the High Masters, were so unusual for the time (abstract paintings when the abstract movement itself had not yet occurred) that Steiner thought af Klint's spiritual artwork would not be understood by the majority of people.
Over the years, af Klint traveled several times to Dornach, Switzerland, for research and study at the Goetheanum, where she was finally able to donate her work on flowers, crosses, and lichen to the Theosophical Society as well as a complete copy of her series The Tree of Knowledge to a fellow society member. In 1928, af Klint traveled to London to exhibit a rare showing of her works and delivered a presentation about her series Paintings for the Temple, at the World Conference of Spiritual Science and its Practical Applications. In 1931, af Klint created architectural plans for a circular temple that she hoped would one day house her artistic works commissioned by the High Masters. The temple would include four spiraling interior levels with a tower in the center space. Before her death in 1932, she meticulously archived her notebooks and works, leaving explicit instructions with her nephew to store the more than 1000 works and 125 notebooks. She told him to refrain from exhibiting the paintings until twenty years after her death, although we do not know precisely why this was important. Perhaps because af Klint spent the entirety of her life developing her inner capacity to receive spiritual instruction, she hoped that with the passage of time other people would develop this capacity as well. As a result they would have a greater ability to receive the message inherent in these spiritual paintings. Despite this mystery about time and the showing of her work, her family followed Marybeth Carter, Carter Reviews Hilma af Klint: Paintings for the Future 171 her wishes, then created a foundation to care for and exhibit her works and notebooks in order to make the paintings available to those who seek spiritual knowledge, to preserve her work, and to protect it from those who might disrespect it (Linden 1998, 8). Many years passed before an art institution expressed interest in showing her paintings. Finally, in 1986, the first posthumous exhibit of af Klint's works appeared at the Los Angeles County Museum of Art (LACMA). The exhibition, entitled The Spiritual in Art—Abstract Paintings 1890–1985, posited af Klint as an abstract artist.4 It would be another thirty-two years before a second exhibit in the United States—and af Klint's first US solo exhibition—was held at the Guggenheim Museum in New York.
The Guggenheim, with its focus on nonobjective painting styles, was an exceptional space for the af Klint exhibit. Stepping from the entrance into the museum's central area, I was immediately in view of the magnificent spiral staircase, which beckoned toward af Klint's captivating paintings and drawings. There is an incredible parallel between the Guggenheim's 1959 Frank Lloyd Wright– designed circular building, with its sweeping interior spiral staircase and Hilma af Klint's spiritually inspired architectural plans for a circular temple. Her blueprint for the temple included a spiral staircase that connected the four floors to provide an experiential encounter as one walked up the staircase to view the more than 193 works she had created. af Klint completed the architectural rendering of the temple in 1931, one year after Hilla Rebay, an artist and guide to Solomon R. Guggenheim in the acquisition of his collection of abstract art, proposed the creation of a circular building in New York City to house his extensive collection of art. We are fortunate that such an incredible building exists in which to house the solo exhibit of af Klint's works.
A notable instance of automatic drawing/painting, which was also used by Jung in his mandala drawings (Jung 1961/1963, 1955 ), is af Klint's series of paintings she channeled in 1907. Working as a medium to allow the images to transfer directly to brush and canvas, af Klint painted the series The Paintings for the Temple, which is comprised of ten larger-than-life paintings (10′ × 6.5′) consisting of tempera on paper and mounted on canvas (Hilklstrom and Voss 2018, Guggenheim exhibition notes). Each painting depicts a stage of the human lifecycle, and she intended for them to be hung in the circular temple she wanted to have built. The developmental stages of childhood, youth, adulthood, and old age suggest biological stages of growth and human potential. The painting No. 7, Adulthood is represented by a large yellow image with three mandala-like "petals." Each petal contains a Roman numeral: I, II, or III. This rendering of the numbers within the oval petals reminds me of the alchemical precept6 : "the one becomes two, two becomes three and out of the third comes the one as the fourth," which represents the dynamic unfolding from unconsciousness, to the emergence of onesided consciousness, to the cognition of the opposites of consciousness and unconsciousness, and finally to the integration of duality into a new conscious attitude through the process of individuation. Metaphorically abstract circles, spirals, and other evolutionary-like life symbols of various pink, orange, blue, and purple organic forms—circles, spirals, flowers, egg-like ovals, and quaternity symbols— surround the yellow mandala. As I stood before the larger-than-life-size paintings, the images delightfully flowed from one canvas to the next. As one writer observed, "standing before the paintings, one becomes privy to the dance of life." 7 Truly, I did experience an uplifting feeling when standing before these glorious paintings.