Pacifica Experience – Thanks to Our Alumni
These information days provides an excellent opportunity to:
Experience Pacifica's unique interdisciplinary graduate degree programs through faculty-led, program-specific online information sessions and presentations.
Hear from Pacifica alumni about their experience and what they are doing with their degrees.
Learn more about admissions procedures and financial aid.
Engage in ongoing dialogue and community exchange throughout the daywith Faculty and Alumnivia an online information portal.
"Our Pacifica Experience Days give potential applicants an opportunity for a brief but rich immersion into student life. As Pacifica's president, I happily welcome attendees, along with our provost. This is followed by a faculty presentation on a topic of broad interest, which replicates the graduate virtual classroom experience." This gives you the opportunity to experience what it feels like to be in a virtual classroom, having a dialogue with a scholar who has made depth psychology their life's work."
~ Joseph Cambray, President & CEO
---
Our alumni who participated and made this a successful experience: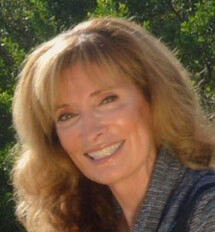 Ida Covi, 2017 MA
MA, Engaged Humanities and the Creative Life with an Emphasis in Depth Psychology
Ida Covi is currently working to transform the thinking of future-oriented people as the CEO and co-founder of iRewild (iRewild.org) located in Washington, DC. iRewild is a global institute for thought leaders, an intellectual team of non-political change-makers creating new approaches and breakthrough ideas in order to foster a flourishing planet for all its inhabitants. iRewild seeks to create eco-citizens and a more reciprocal relationship between the human psyche, society, and our natural world. Ms. Covi states, "No one person or business can restore our world's fragile environment, but we can restore bits and pieces of the environment that are within our reach. Collaborative think tanks are the heart of success, sustainability, and innovation."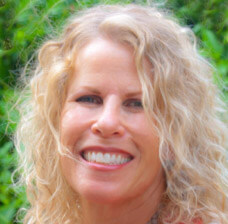 Johanna Hays, 2013 PsyD
Clinical
Johanna Hayes is Affiliate Faculty, PsyD in Clinical Psychology at Antioch University. She specializes in trauma and works somatically through Somatic Experiencing, Brainspotting, and Somatic Resilience and Regulation protocols. Dr. Hays works through the lens of attachment theory and psychodynamic psychotherapy, with an emphasis in mindfulness. She maintains a private practice in Valencia and Agoura Hills, working primarily with individuals who have experienced early developmental and complex trauma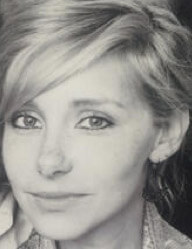 Devon Deimler, 2018 PhD
Mythological Studies
Devon Deimler is Curatorial Assistant at OPUS Archives and Research Center, as well as Leader of the Joseph Campbell Foundation Mythological RoundTable® Group of OPUS. She earned her doctorate in Mythological Studies with an Emphasis in Depth Psychology from Pacifica Graduate Institute and has extensive experience in the fields of art and music. She is Scholar in Residence and curator of the Cinemyth Film Series at the Philosophical Research Society in Los Angeles and is currently teaching modern art history and studio art at American University Preparatory School.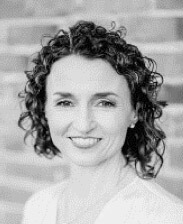 Joanna Gardner, 2019 PhD
Mythological Studies
Joanna Gardner is a writer, mythologist, and magical realist. She leads workshops for mythological writers, and she co-organizes the Fates and Graces Mythologium. The Mythologium is a conference and retreat for mythologists. Joanna serves on the Educational Task Forcel of the Joseph Campbell Foundation, and as a thought leader with the think tank iRewild, where she works on the Healing Stories initiative. Her short fiction and poetry appear in a variety of venues. Her long relationship with story also includes her work in Silicon Valley in the arena of networking and digital storytelling.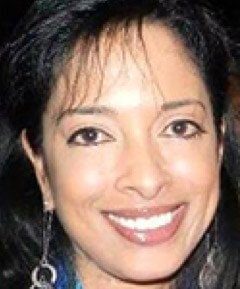 Indushree Rajan, 2013 PhD
Clinical
Indushree Rajan has spent over 20 years working with child, adolescent, and adult survivors of physical, sexual, and psychological trauma, in diverse cultural and socio-economic communities in California. She is an internationally published author and has written and spoken worldwide on the topics including human trafficking, modern day sexual slavery, issues impacting immigrant populations, intersectionality and identity, post-coloniality, diaspora, and the marginalized feminine. Dr. Rajan currently works with adult, adolescent, and child survivors of trauma, in private practice in Beverly Hills, CA.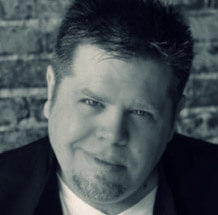 John Bucher, 2019 PhD
Mythological Studies
John Bucher is a writer, strategist, and communicator based out of Hollywood, California. Disruptor named him one of the top 25 influencers in Virtual Reality in 2018. He is the author of six books, including the best-selling Storytelling for Virtual Reality, named by BookAuthority as one of the best storytelling books of all time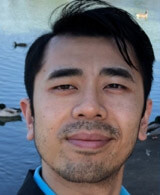 Minh Tran, 2017 MA
Counseling + current student
Minh Tran, MA, LMFT is a graduate of Pacifica Graduate Institute's M.A. in Counseling Psychology program. After graduating in 2017, Minh completed his commitment to working for the Los Angeles County Department of Mental Health (LAC-DMH) in community mental health settings in order to complete his MFT Consortium Stipend and his marriage and family therapist associateship requirements for licensure. He is working towards a Ph.D. in Depth Psychology with Specialization in Integrative Therapy and Healing Practices at Pacifica Graduate Institute.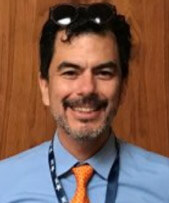 John Valenzuela, 2015 PhD
Clinical
John Valenzuela is Dean of Admissions at American University Preparatory School.
He has never been as passionate about a school or his role in making a truly inspirational and transformative difference as he is at AUP. Since serving as Pacifica's Associate Director of Admissions from 2003-2007, he has embraced depth psychology as part of his personal mission, whatever his endeavor. Thus, when he stepped into his role as Dean of Admissions at AUP, John knew exactly where to begin making an impact. "We had to seriously look at our mission statement and define ourselves in the market, and it's the combination of energies here that bring together something truly special," he says.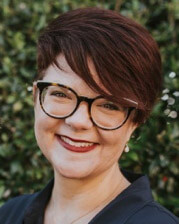 Stephanie Zajchowski, 2019 PhD
Mythological Studies
Stephanie Zajchowski recently earned her Ph.D. in Mythological Studies with an emphasis in depth psychology from Pacifica Graduate Institute. She also holds a certification in Spiritual Direction from Southern Methodist University's Perkins School of Theology. Her doctoral dissertation, The Mythology of the Whore of Babylon in Contemporary Reproductive Politics, examines how religious narrative moves beneath the surface of current reproductive politics. Stephanie has presented papers at multiple conferences and her publications appear in a variety of venues. She is one of the founders of the Fates and Graces Mythologium, a conference for mythologists.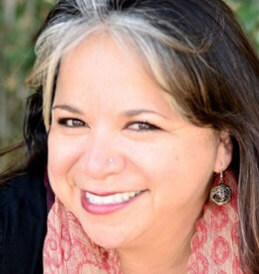 Lizzie Rodriguez, MA in Depth Psychology
(with an emphasis in Community Psychology, Liberation Psychology and Eco-psychology) 
Lizzie Rodriguez is an inspiration and a role model, who currently serves as Chief Collaborative Coordinator at Restorative Community Network. She works with community leaders, public, and institutional stakeholders to promote high quality collaborative partnerships, community safety, and effective systemic change.
Lizzie's development and implementation of public outreach initiatives include, restorative approaches, implicit bias & microaggression, cultural competency, and the results of systemic oppression. Additionally, she works with multiple school districts on the design and implementation of school based restorative approaches. Esteemed Facilitator for restorative dialogue, conflict resolution, and mediation.