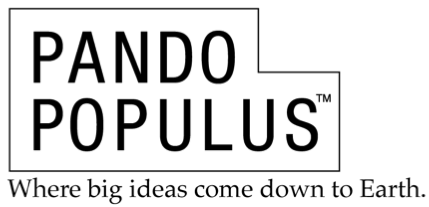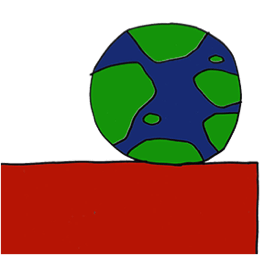 Pacifica Alumni to Foster Soul at Ecological Conference in June!
 
Some 1,000 presenters from more than 30 countries and 80 fields of specialty (including at least 3 Pacifica alumni!) are coming together for Pando Populus's inaugural event, Seizing an Alternative: Toward an Ecological Civilization,
June 4-7, 2015 at Pomona College in Claremont, CA.
Plenary speakers include: Bill McKibben of 350.org; Vandana Shiva, lauded environmentalist from India; Sheri Liao, China's leading environmental activist; Wes Jackson, of the Land Institute; and, Herman Daly, pioneer of ecological economics. The late legendary Pete Seeger also recorded a special video message.
Most importantly, however, (from PGIAA's perspective) — Pacifica's own Bonnie Bright, Ph.D. (Depth Psychology, 2014), Gary Bobroff, M.A. (Counseling Psychology, 2002), and Craig Chalquist, Ph.D. (Depth Psychology, 2003) will be presenting as part of the "Anima Mundi" Track. (Since it is so large, the conference is divided into both sections and tracks; within each track are several different presenters and programs. Chancellor Steven Aizenstat will also join them as a presenter. Pacifica will be well-represented at this world-wide conference!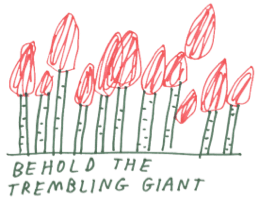 According to http://www.pandopopulus.com, Pando Populus sets itself the highest goals: "Our aim is to create an ecological civilization. We've taken our name from the largest and oldest organism on the planet — a giant quaking aspen tree, spread over more than a hundred acres, thousands of years old, connected by a single root system. The conference is for everyone who cares about the big ideas that matter for a thriving biosphere."
Pando Populus's inaugural conference, Seizing an Alternative, is an initiative in public scholarship and civic engagement, focusing on the fundamental assumptions of culture that affect the Earth.
The Conference's website (http://www.ctr4process.org/whitehead2015/ ) states that "We are profoundly trans-disciplinary because the crises we face require the best thinking across all fields. We aim to encourage both thought and action because 'Ideas won't keep; something must be done about them' (Alfred North Whitehead)."
Below, please find abstracts of the talks to be given by our Pacifica alumni Gary Bobroff, Bonnie Bright, and Craig Chalquist, in addition to a summary of Chancellor Aizenstat's contribution. (Summaries taken from the program website at http://www.ctr4process.org/whitehead2015/section-12-track-6/ ):
Section XII: The Transformative Power of Art
Track 6: Anima Mundi: Listening to the Art and Soul of Nature 
(Moderated by Reverend Bonnie Tarwater)
The idea that the world itself may have a soul has become prominent again in various spheres of thought, including archetypal psychology, Gaia theory, eco-feminism, and consciousness studies. If the world does have a soul or psyche, might this psyche 'speak' in the same symbolic language and imagery as the personal or collective unconscious – through art and dreams? In this track, we'll weave together discussions of Nature's creativity and creative expression, pan-psychism/pan-experientialism, and more.

Crop Circles, Jung & the Reemergence of the Archetypal Feminine presented by Gary S. Bobroff, M.A.
Saturday June 6, 4-5:30 pm
 
Gary S. Bobroff, M.A. presents a visual consideration of this mysterious phenomenon within the context of modern psychological reality. Looking both at Crop Circles and the nature of the era into which they have arrived, he offers a framework for our own deeper consideration. Living in the moment of the death of one worldview and the birth of another, our culture suffers from an over-masculine inflation that has us alienated and imagining ourselves to be separate. Yet today, we are being presented with crises and mysteries that call us back toward closer participation with the world. Crop Circles—formed in living grain—exemplify the archetypal feminine nature of this moment's change: a moral calling toward conscious, felt engagement with a dynamic, living mysterious world.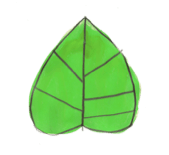 Ecostalgia: Storienting the Displaced Psyche
Presented by Bonnie Bright, Ph.D.
Founder/Director Depth Psychology Alliance
Executive Editor Depth Insights scholarly eZine
Friday June 5, 4-5:30 pm
The ecological and environmental destruction of home places is increasingly resulting in a tremendous displacement of both individuals and communities, echoing the profound displacement that has occurred in the modern western psyche as it perceives itself ever more separate from nature. Our modern transient mindset, lacking rootedness and connection to place, has left us disoriented and struggling to make meaning, thus engendering ecostalgia, the profound longing for a spiritual home place that can sustain us. This loss of soul can be mitigated through the power of myth and story which allows us to ritually enter into a realm of engagement and understanding of both the planetary and personal crises we all face, orienting us toward home.
Earthrise in the Heart: The Rebirth of the Sacred in a Time of Collapse presented by Craig Chalquist, Ph.D.
Sunday June 7, 11:00 am-12:30 pm
In the famous Power of Myth interviews, mythologist Joseph Campbell explained the mythic significance of Earthrise–"myth" not as lie or archaic explanation, but as vital, living collective story–to Bill Moyers:
"…The only myth that is going to be worth thinking about in the immediate future is one that is talking about the planet, not the city, not these people, but the planet, and everybody on it. And what it will have to deal with will be exactly what all myths have dealt with—the maturation of the individual, from dependency through adulthood, through maturity, and then to the exit; and then how to relate to this society and how to relate this society to the world of nature and the cosmos…. When you see the earth from the moon, you don't see any divisions there of nations or states. This might be the symbol, really, for the new mythology to come."
Evidence for a new worldview implicit in Earthrise has sprung up everywhere: in ecology, environmentalism, networks, hubs, Internet, theories of information, transmission across borders, sustainability, permaculture, post-colonial sovereignty, indigenous science, and other expressions of the rise of unified Earth into collective human consciousness. As the outworn worldviews of mechanism, traditionalism, fundamentalism, and consumerism break down from age and overuse, Earthrise heralds the time when we fashion deeper relationships with ourselves, each other, and the living planet below and all around us while pooling knowledge and resource across eras, cultures, and borders.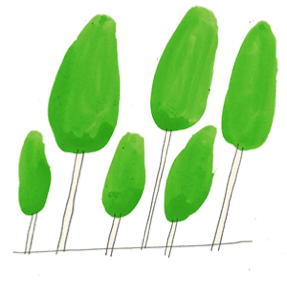 Dreams and the Environment: A Soulful Lecture
Presented by Dr. Stephen Aizenstat
Saturday June 6, 11am -12:30 pm
In this lecture participants will learn about "The Global Dream Initiative." This advocacy calls for a recognition of the trauma in the natural and urban landscapes along with the need to participate in their healing. Here we discover that the world's suffering appears, in the living images of people's dreams. Simply said, 'people can become depressed because nature is depressed'.
The Global Dream Initiative develops a forum to see and hear the world's dreams. We also will learn how to begin utilizing these dreams to create new and more generative methods of attending to the growing perils facing nature. New ways of engagement that are not trapped in the cultural, political, economic, and environmental approaches that now are failing us will be presented. This is a model for community as well as planetary activism. In this lecture the "call to action" emerges from the dreaming psyche and is in service to the landscapes we hold dear.
Stephen Aizenstat, Ph.D., is the Chancellor and Founding President of Pacifica Graduate Institute. His Dream Tending methodologies extend traditional dream work to the vision of an animated world. Dr. Aizenstat's book, Dream Tending, describes multiple new applications of dreamwork in relation to health and healing, nightmares, the World's Dream, relationships, and the creative process. For more information on his other publications, visit DreamTending | Dr. Stephen Aizenstat
---
Track 5: Compassion as a Pedagogical Study and Practice: A Call to Those Who Teach.
Patricia Taylor is doing a session on:
The Word Stories of Compassion : an etymological study of the origin stories.
Paul Nelson (Myth 2009) is doing a session on:
Storytelling as a process toward compassion.
Betsy Perluss is doing a session on:
Compassionate Partnerships with the natural world.
Patricia Taylor is doing a group session with colleagues from the University of LaVerne on:
Teaching Compassion in Higher Education
---
More about Gary, Bonnie, and Craig: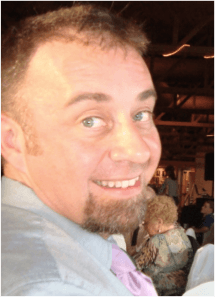 Gary S. Bobroff, M.A., is the author of Crop Circles, Jung & the Reemergence of the Archetypal Feminine (North Atlantic Books, August 2014). He has a B.A. from the University of British Columbia, Canada and an M.A. in Psychology from Pacifica Graduate Institute. He leads workshops and webinars and delivers the depth of Jungian approaches in an accessible, engaging, and visually-oriented form. He is the primary developer and facilitator of Our Archetypal Nature (http://www.archetypalnature.com ). Find out more about Gary at http://gsbobroff.com
Bonnie Bright, Ph.D., is the principle and founder of Depth Psychology Alliance, an online community for everyone interested in how Jungian and depth psychologies are relevant to our cultural crisis and how they can orient us to find meaning in everyday life; Depth Insights, a media production company that offers a semi-annual scholarly ezine, radio podcasts, and educational webinars; and Depth Psychology List, a free-to-search database of Jungian and depth psychology-oriented practitioners.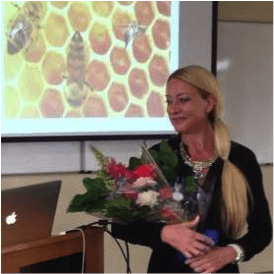 Bonnie holds M.A. degrees in Psychology from Sonoma State University and in Depth Psychology from Pacifica Graduate Institute in Santa Barbara, CA, where she also recently completed her Ph.D. with a dissertation on Culture Collapse Disorder.
She concluded a 2 ½ year training with African elder Malidoma Some´in Technologies of the Sacred, graduated from a 2-year certificate program in Archetypal Pattern Analysis via Assisi Institute, and has logged hundreds of hours toward becoming a certified practitioner in Holotropic Breathwork via Grof Transpersonal Training, and toward certification as an instructor in the Enneagram, a psycho-spiritual typology system, via the Enneagram Institute. Bonnie has also conducted fieldwork excavating an archeological site of the Classic Maya in Belize. She currently makes her home in Honolulu, Hawaii.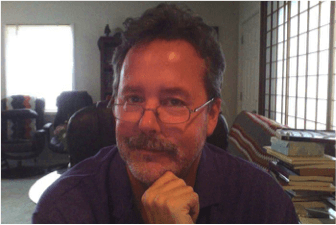 Craig Chalquist, Ph.D., is Department chair of East-West Psychology at the California Institute of Integral Studies and a former core (but still adjunct) faculty member in the Department of Consciousness & Transformative Studies (College of Graduate and Professional Studies) at John F. Kennedy University. He is an academic adviser and adjunct faculty at Antioch University, Prescott College, and Pacifica Graduate Institute, and the online General Psychology instructor for the College of the Siskiyous. He has also taught at New York Open Center, Schumacher College, Argosy University, Sonoma State, New College of California, and Allan Hancock College, and is a thesis and dissertation examiner for Murdoch University and Monash University.
Craig's publications include Terrapsychology: Reengaging the Soul of Place (2007), Deep California (2008), and he is co-editor with Linda Buzzell-Saltzman, MFT of Ecotherapy: Healing with Nature in Mind, Sierra Club's 2009 sequel to Ecopsychology: Restoring the Earth, Healing the Mind. 2009 also saw publication of Storied Lives: Discovering and Deepening Your Personal Myth and The Tears of Llorona: A Californian Odyssey of Place, Myth, and Homecoming. In 2010 he published The Folly of Repetition and the Wisdom of Remembrance: 30 Crucial Neglected Lessons of History and edited the anthology Rebearths: Conversations with a World Ensouled. In 2011 he finished the Animate California Trilogy by publishing Ventral Depths and Edges, Peaks, and Vales. [All books available here.] "This trilogy is the best thing I've ever written. It describes what comes of tracing the confluences between one's personal story with that of place: in my case that of my homeland, California, site of eerie alchemies and edgy motifs."
The Alumni Association is so proud of our Alumni-in-Action!
 
We hope you will tell your cohorts, spread the word, and check out the conference if you can!