News from Pacifica's student/alumni subcommittee of the Diversity & Inclusion Council (DIC)
March 2017
By Jana Hendricks
We are proud to announce that Pacifica has recently hired three talented faculty members, who offer diverse perspectives and life experiences.
Engaged Humanities program has recently hired: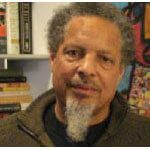 Geoffrey Jacques, Ph.D. Geoffrey is a poet, essayist, editor, and critic whose essays on literature, the visual arts, and other subjects have appeared in the Killens Review of Arts and Letters, ArtForum, American Literature, Cineaste, NKA Journal of Contemporary African Art, and elsewhere. His research explores poetics, modernist literature, African Americans and the visual arts, and the nuts and bolts of creativity. His own poetry has appeared, most recently, in Ping-Pong and Black Renaissance/Renaissance Noire. His books include a literary-critical study, A Change in the Weather: Modernist Imagination, African American Imaginary, and Just For a Thrill, a book of poems. Jacques has taught writing, English, American Literature, African American Literature, and American Studies at the University of Massachusetts Boston, York College, CUNY, John Jay College, CUNY, and in the Liberal Studies program at New York University. Course Geoffrey teaches: Creative Influence Across the Humanities.
The Mythology program has recently hired: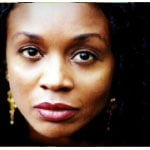 Annette Lyn Williams, Ph.D., who is Chair and Core Faculty in the Women's Spirituality program at the California Institute of Integral Studies.  She holds a doctorate in Philosophy and Religion with specialization in Women's Spirituality as well a master's degree in psychology with an emphasis in Jungian and archetypal approaches.  Research interests have centered on healing from sexual trauma at the level of the soul that involves reclamation of the powerful erotic (à la Audre Lorde) and libidinal energies (à la Jung) suppressed by assault.
An initiate within and student of Yorùbá Ifá tradition, Annette has had the privilege of lecturing on the philosophy and lived reality of this West African religion.  Her more recent research takes up the theme of women's spiritual power and agency within the tradition with specific reference to the primordial feminine authority of àjẹ́.  Annette is also a French/English translator and has been a bi-lingual volunteer at sexual assault and women's centers. Course Annette teaches: African Traditions.
The Somatics program has recently hired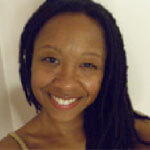 Kesha Fikes (Ph.D., RSMT, CMT) as Core Faculty. Kesha is a sociocultural anthropologist in private practice as a somatic bodyworker and movement therapist. She practices the Danis Bois Method (DBM), a perceptual enrichment practice that evolved from osteopathy, in addition to Kathy Kain's somatic touch approach. Kesha previously taught as Assistant Professor of Anthropology at the University of Florida and at the University of Chicago. Then, her research focused on the production of social norms – how everyday sociocultural patterns go unrecognized because of our normative relationships to them. She now works in the opposite direction: instead of assessing how and why patterns work, she attends to the safety conditions that support their unraveling, such that people acquire access to the choice to live more fully.
Courses Kesha teaches: Foundations in Fieldwork; Fieldwork Advisor; Summer Fieldwork I; Foundations for Research in Somatic Depth Psychology; Dissertation Development; Relational Embodiment; Frontiers of Somatic Depth Psychology; and Integration of Theory, Practice and Teaching.
---
What we are up to:
The student/alumni subcommittee is in the throes of many exciting action plans and tasks. These include:
Expanding student awareness of, and engagement with, the DIC
Sharing subcommittee information with three Pacifica newsletters: the faculty/staff Communitas, the alumni newsletter, and the student newsletter
Encouraging student diversity and ally groups within the programs, and providing support as needed
Reviewing Pacifica forms to include non-gender-binary identities
Revising the Student Handbook to move from "tolerance" language to "inclusive" language
Make visible the Faculty Diversity Recruitment Plan
Working with Pacifica staff on developing a DIC page on the Pacifica website
---
Program Spotlight
This edition showcases diversity news in the DP Somatics program.
Student Somatics Diversity Group:
An update from students Cacky Mellor (2nd year) and Jana Hendricks (3rd year):
The Somatics diversity group was started by Rae Johnson (now department Chair) in the Fall of 2015; students came together to conduct research on diversity and inclusivity concerns within the program. Findings and recommendations were presented during a community meeting in the Spring of 2016.
Students have continued meeting for the 2016-2017 academic year as a student-run diversity group, gathering during mealtimes once each session to discuss diversity and inclusion issues, provide support for each other, and build inter-cohort dialogue and community. There is a hunger for this dedicated, communal space that draws more students to join the conversation with each session.
---
Faculty Diversity initiatives for the DP Somatics program:
An update from Rae Johnson, Program Chair
Strategic outreach to faculty who are under-represented in higher education, resulting in the recent hire of a woman of color as new core faculty, Kesha Fikes.  At present, all core faculty in the specialization represent marginalized social identifications.
Inclusion of a statement in our syllabus instructions for all faculty, asking them to include readings from authors whose voices have been marginalized within mainstream academic scholarship.
More about Rae's engagements with diversity and inclusion at Pacifica: Since September 2015, Rae has been serving as one of the Faculty representatives on the DIC, and chairs the Faculty Diversity committee of Academic Senate—a two-year term ending in August 2017. A few of the Faculty Diversity Committee initiatives Rae been involved with include:
Working to develop Pacifica as a sanctuary campus
Identifying resources for student mental health needs
Instituting gender inclusive restrooms
 
Thanks for your passion and commitment to making Pacifica a safer and more welcoming place, Rae!
Creating a safe and welcoming environment for our diverse community
The Diversity and Inclusion Council is pleased to announce the installation of new signs at the Lambert campus (Ladera soon to follow), recognizing that our diverse community includes individuals who may identify as non-binary gendered. You will find these signs on all single-stall restrooms. The next phase of this project is to address multi-stall restrooms.
The DIC is also working on reviewing forms and other documents revising binary gender language to include non-binary gender identifications.
Please contact Jana Hendricks at Jana.Hendricks@my.pacifica.edu if you are interested in participating in the document revision team.
---
Who are we?
The student/alumni subcommittee of the DIC is comprised of four volunteer co-representatives:
Lizzie Rodriguez: Lizzie is a 5th year CLE student, and is hoping to defend her dissertation this summer. Lizzie became a DIC student representative two years ago.
Jana Hendricks: Jana is a 3rd year DP Somatics student. Became a student rep in November 2016.
April Heaslip: April recently completed her Ph.D. in Mythology from Pacifica. Became an alumni rep in March 2017.
Abner Flores: Abner has an M.A. in Counseling Psychology from Pacifica, and also serves as a Teaching Assistant for two tracks of the Counseling Psychology program. Became an alumni rep in March 2017.
If you know any students or alumni who may be interested in working with us on the DIC, please let us know! You may reach us at:
lrodriguez@rcnsb.org and/or Jana.Hendricks@my.pacifica.edu
---
In March, 2017, the DIC approved the following statement to represent the mission and values of Pacifica Graduate Institute
The Diversity and Inclusion Council Mission Statement:
Diversity in the student body, faculty, staff, board, and administration is an essential component of the learning experience at Pacifica Graduate Institute. The purpose of the Diversity and Inclusion Council is to nourish an atmosphere at Pacifica that promotes, respects, and encourages diversity in its fullest sense.
In order to achieve greater diversity, concerted effort is necessary in decision-making processes, recruitment practices, and retention efforts. To build an atmosphere of hospitality toward differences, Pacifica encourages cross-cultural dialogue, explores pedagogies that enlist awareness of diversity in the learning process, and regularly reviews its policies and procedures, as well as the curriculum with regard to issues of diversity
Appreciation for diversity begins with thoughts and attitudes that support multicultural environments. Pacifica engages in a process of self-evaluation regarding institutional, collective, and individual racism, and other bias in order to work toward a more inclusive learning environment. To this end, Pacifica encourages regular dialogue on issues of diversity among the staff, faculty, and student body. Depth psychology is an historical, philosophical, and practical conversation of diverse voices with multiple, yet related, points of view on interiority, culture, context, the unconscious, imagination, dialogue, transformation, myth, symbol, symptom, and healing.
Practitioners of depth psychology who are struggling to become conscious about issues of cultural bias, Eurocentrism, xenophobia, colonialism, and domination in the field find that many theories of depth psychology can be used as a valuable guide to the hosting of diversity. Depth "psychologies" may more aptly describe the complexity of voices that comprise any situation: intrapsychic, interpersonal, intercultural, or interspecies. They ask us to acknowledge our point of view at any moment as one among many. This attitude helps allow space for alternate perspectives to emerge, thus augmenting, challenging, confirming, and critiquing points of view with which we have identified. Depth psychologies see this discipline as a necessary and ongoing process that is sensitive to shifts in what calls from the margins of a culture at any particular time.
The movement from singularity of voice to polyphony, from identification with a fixed viewpoint to a critical and contextualizing viewpoint, parallels psychology's own contemporary movement from a universalist standpoint that often covered over cultural context and bias. Just as the individual seeks to open a space for other viewpoints to emerge, some depth psychologies are presently struggling to be clear about their origins in Euro-American culture and the implicit values underlying their predominant foci of research, clinical and community practice, and favored methodologies.
This struggle allows psychology thoughtfully to extend its research and clinical and community practice to groups and issues previously under-represented by a more monocultural discipline, by working in concert with members of such groups. Therefore, at Pacifica, we seek to view diversity within the container of plurality, tolerance, and debate.
In accord with Pacifica's commitment to depth psychology, we actively support an educational environment that respectfully welcomes the richness of cultural, racial, gender, sexual orientation, class, religion, learning style, able-bodiedness, age, appearance, political affiliations, and other even as yet unnamed differences, which all who study and work in this Institute bring as gifts for a learning community.
This is a beautiful recognition of a community that honors equality and the right to determine self-expression for all people. Congratulations Pacifica Graduate Institute!