New Book: Alchemy, Jung, and Remedios Varo
Cultural Complexes and the Redemptive Power of the Abjected Feminine
By Dennis Pottenger and Rebecca Livingston Pottenger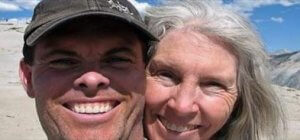 Alchemy, Jung, and Remedios Varo offers a depth psychological analysis of the art and life of Remedios Varo, a Spanish surrealist painter. The book uses Varo's paintings in a revolutionary way: to critique the patriarchal underpinnings of Jungian psychology, alchemy, and Surrealism, illuminating how Varo used painting to address cultural complexes that silence female expression.
The book focuses on how the practice of alchemical psychology, through the power of imagination and the archetypal Feminine, can lead to healing and transformation for individuals and culture. Alchemy, Jung, and Remedios Varo offers the first in-depth psychological treatment of the role alchemy played in the friendship between Varo and Leonora Carrington—a connection that led to paintings that protest the pitfalls of patriarchy.
This unique book will be of great interest for academics, scholars, and post-graduate students in the fields of analytical psychology, art history, Surrealism, cultural criticism, and Jungian studies.
Available at: www.routledge.com
---
Dennis Pottenger is a Jungian-oriented psychotherapist and award-winning literary journalist based in the USA.
Rebecca Livingston Pottenger is a licensed psychotherapist, feminist scholar, and adjunct faculty member at Pacifica Graduate Institute, USA.
---
Reviews
"Revelatory and inspired—a masterpiece! This work leads us into a "numinous cosmos infused with wonder and love" through a delicate but powerful engagement with the life and art of Remedios Varo. With an attentive and reverent eye, Dennis Pottenger sifts into the alchemical nature of Varo's painful life—traumas that broke the artist open to an intimate engagement with imagination, the sacred Feminine, and the numinous and transformative forces at work in our lives. With words and images, Pottenger seasons a stew that nourishes the spiritual, imaginal, and symbolic aspects of life and the alchemical way in which we work to re-make ourselves and the world around us."
Bonnie Bright, Ph.D., Archetypal Pattern AnalystⓇ, Transpersonal Soul-Centered Coach/ Mentor
"Alchemy, Jung, and Remedios Varo successfully weaves three significant threads of modernity: life as an alchemical transformation, which requires acceptance of the inherent inevitability of death; the oppressive nature of systemic patriarchy; and the relevance of the artistic work of Varo as herald of the consequences of such entanglements. The tapestry created is honest and compassionate. A must read for the politically aware, the artistically minded, and psychologists of any ilk."
Sukey Fontelieu, PhD, LMFT, Faculty member, Pacifica Graduate Institute, Jungian and Archetypal Studies Program
"Like the "owl artist" in Remedios Varo's Creation of the Birds, this work brilliantly explores Varo's creative genius, and is itself a new color—a green of Spring leaves—the hue of Hope. Just as Varo paints the music of the heart with the light reflected through her triangular magnifying glass, Dennis Pottenger filters a consciousness of depth through the triple prism of Jung, Hillman, and alchemy. He grounds this psychological process in the alembic of art historical research and writes with a poetic pen."
Mary Wells Barron, Jungian psychoanalyst, author of papers on Jan Van Eyck and Remedios Varo.
"Dennis Pottenger provides a model of how to view, reflect upon, be physically and emotionally present with, and imagine oneself into works of art in order to grow in understanding of psyche. Working from a premise that patriarchal men, in resistance to vulnerability and death, operate from a will to power that results in women's being subordinated, silenced, and hurt, Pottenger traces the alchemical development of self expressed in Remedios Varo's art as he analyzes her woman's-experience-based capacity to render death psychologically generative. Pottenger highlights the role of her friendship with sister artist, Leonora Carrington, in the development of an artistic vision that offers to catalyze psychological movement in viewers away from patriarchal fear of death and toward embrace of the cycle of birth, life, death, and rebirth."
Inez Martinez, Feminist writer and poet
"Dennis Pottenger's essay is a poignant and beautifully rendered study into the alchemy of Varo's paintings. With a poetic eye and meticulous attention to symbolic detail, he follows Varo's movement toward individuation as the artist works to express the way psychic structures weave together, separate, dissolve, and point to the transmutation of psyche."
Eva Rider, Jungian-oriented psychotherapist, workshop leader