Alumni/AE Celebrating their Pacifica Experience
(Read their stories here)
The original website of the Pacifica Graduate Institute Alumni Association (PGIAA) included a section titled "My Pacifica" that served as a blog roll of testimonials, remembrances, and comments on student experiences exploring, attending, and reflecting on Pacifica. We includes that section here — with an invitation for submission of further offerings in our current "Our Pacifica" section.
•|•|•

My Pacifica
 brings together personal reflections of the Pacifica experience. The Alumni Association of Pacifica Graduate Institute presents this online reflection circle as a way to discover how much we share in common as a community. Participation is open to all — teachers, students, staff, alumni, community, and visitors. Share your personal reflections of what the Pacifica experience was and is for you.
•|•|•
Pacifica Graduate Institute is a unique place, as anyone with an experience of it will attest. Among the questions most frequently asked of Pacifica alumni include "Why did you go?" and "What was it like?" This is dedicated to sharing reflections of the Pacifica experience. The Alumni Association of Pacifica Graduate Institute brings together favorite memories of teachers, students, staff, alumni, community, and visitors alike. Together, these personal gems convey a sense of Pacifica's collective light.
•|•
Johanna Hayes, PsyD Clinical 2013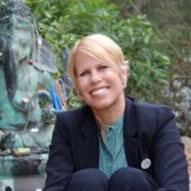 Pacifica has offered to me a unique perspective that spoke to me deeply. It allowed me the ability to explore and find my voice as a practitioner. I was enrolled at another very conventional university when I found Pacifica, or rather, when Pacifica found me! I didn't know what Depth psychology was at that time, but i knew I had been introduced to something very special. It has truly been a transformative experience.
As a practitioner, connecting with others on a soul-to-soul level has been an extraordinary and humbling experience, and has been invaluable to me in my personal and professional world. The point of view I came away from Pacifica with after each of my degrees there has been important and relevant, one that has been viewed in the field as an incredibly important perspective. The Master's degree in counseling was a psychoactive, exploratory ride into my own process, and the growth was exponential. I then started my journey into the PhD program in clinical psychology and shifted in my third year the the brand-new PsyD program, where I was Pacifica's first PsyD graduate. That program allowed me to drop down into a beautiful process that has shaped my perspective as a practitioner. I am grateful and proud to be a part of the Pacifica culture, to have gained a perspective of soulful work, and to have had the gift of so many amazing professors.
•|•
Aaqilah Islam (Testimonial about My Experience in the "CLE" Program)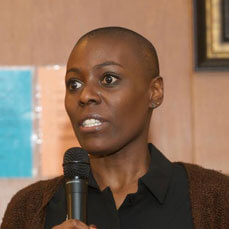 Pacifica offers an expansive curriculum in applications of depth psychology. My experience studying depth psychological perspectives of Community Psychology, Liberation Psychologies, and Ecopsychology (CLE) at Pacifica, has been life-changing both in regard to my personal journey and academic career. For example, last summer I volunteered to teach in a prison education program. It was the first time I ever taught, and the first time I severed as a volunteer in a prison setting. I am certain that this fieldwork experience provided me with an opportunity for passionate inquiry into an area of deep concern, and it lead me to recognize where my strengths can be best applied. When I started Pacifica I was not yet self-confident enough to think I could teach especially, in a prison setting. However, as a result of receiving critical support and encouragement from my advisors, and CLE faculty, I learned that in the practice of transformative work, we nurture the ability to see deeply into the experience of people and place. What's most significant about my experience teaching incarcerated people is that I learned as much from my students as I shared with them. I witnessed so much about this unique process, which included critical aspects of teaching and learning from the students' perspective, and from their personal responses. Their own experience confirmed that the CLE program at Pacifica also played an integral role in preparing me to communicate theories clearly, creatively and with purpose–a skill that has shaped my thinking about understanding the context in which people live, and allowed me to engage in fieldwork centered on a commitment to critical and imaginative work.
I am moved to give testimony of this gesture of support because I believe that it's important to share examples of educational opportunities that serve to fully support and nurture spaces for inmates to imagine what possibilities exist both inside and outside of the carceral landscape. It takes a collective effort to create quality educational opportunities in higher learning for incarcerated people, and there are many things that people on the outside, such as community leaders, academics, members of community-based organizations, politicians, etc., can do to become more involved in this challenging, yet critical work.
•|•
Kay Todd
, Ph.D. (Mythological Studies with Emphasis in Depth Psychology, 2004) |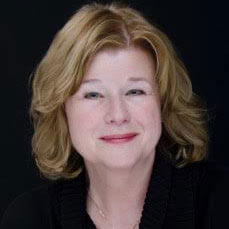 There are many gifts I have received from my time at Pacifica. One of the many is that Pacifica has offered me multiple lenses in which to view the world. As a nonprofit leader I utilize the theories of Jung, archetypes and the collective unconscious, with mythology/story to merge organizations, and to bring new life and vision to volunteers and staff. I use story/mythology and archetypes to bring the mission of the organization to life for the public and to brand the organization. All of us have stories even organizations.
Because of my experience at Pacifica, I now focus what I've learned as a grief navigator, walking along side of those who experience loss. I work with them to recreate a new life and story. But more than that we work to find "post-traumatic growth." To try to understand and envision a new self and future, where the person finds some positive ways to grow from loss and enhance their life.
The lens of mythology and depth psychology is invaluable to me personally, through my own journey with grief. Pacifica has brought a richness to my life professionally and personally that opens a door to help answer life's unanswerable questions.
•|•|•
Sharing and developing a collective language of soul
Marci Loftin, M.A. (Counseling Psychology, 2010) | originally posted 10 July 2012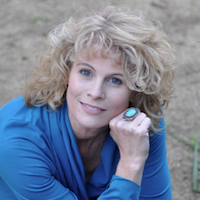 C.G. Jung describes the time near mid-life as an opportunity for expanded consciousness. For many, including me, Pacifica became the organic extension of this call. Pacifica's greatness lies in the ability to hold and contain the multiplicity of experience while growing towards a more authentic self. No matter how one arrives at Pacifica, the experience is transforming. By sharing and developing a collective language of soul and service we each operate in the world changed, and better for it.
•|•
"Easily the best years in all of my life's academic learning"
Marianne Tauber, Ph.D. (Clinical Psychology, 2005) | originally posted 25 May 2012



I'd first enrolled in the Ph.D. in Depth Psychology program, with its inauguration on Friday, 13 September, 1996 — it was my birthday. Nevertheless, I soon came to realize that I needed to change to the Clinical program, to deepen my knowledge and practical skills as a therapist, while still attending to "depth." From 1997 to 2000, this was it: What excitement, what effort, what struggle, what satisfaction! These were easily the best years in all of my life's academic learning, and I'll be forever grateful for them. At this time (and with my first book just published), I look forward to being an engaged member of Pacifica's Alumni Association, contributing as I can to much-needed Archetypal Activism. Greetings (from Zurich, Switzerland, this spring!).
•|•
"In awe"
Lupe Zuniga, Ph.D. (Clinical Psychology, 2001) | originally posted 24 May 2012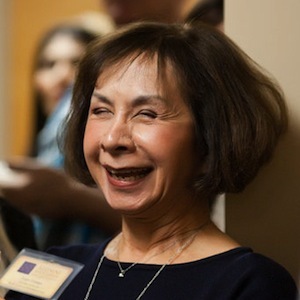 I continue to be in awe at the speed at which our beloved Alumni Association grows and multiplies. I feel so incredibly honored to be involved with all the dear souls who have made this possible.
•|•
Liberation of Self!
Sherrie Sims Allen, M.A. (Depth Psychology, 2010) | originally posted 22 May 2012



Pacifica allowed me to liberate mySelf and gain confidence in formulating my narrative with racism and sexism as it pertains to Black women in America. Liberation is an important factors in the relationship work I offer the world, Pacifica enhanced that process. Using my voice and being in service to the world is a gift from My Pacifica.
•|•
"Everything I do has been affected and fortified"
Holly Reusing, M.A. (Counseling Psychology, 2005) | originally posted 21 May 2012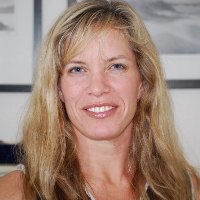 I am honored to be among those who feel they arrived at Pacifica through a series of synchronistic events. After working through the counseling program and diving into the depth psychology program (almost finished), I can honestly say that everything I do (family, work, and otherwise) has been affected and fortified by my experience as a Pacifica student. I am so grateful to those who keep the structures in place at Pacifica and nurture the immense vision of tending soul in the world. It is an amazing feat to hold this intention in the midst of fostering individual growth and strength through the study of Jung et al in a traditional institutional setting. I will always be a champion of Pacifica Graduate Institute.
•|•
"Pacifica has become the gift that keeps on giving"
William Jones, Ph.D. candidate (Clinical Psychology) | originally posted 19 May 2012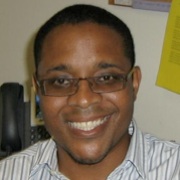 It all began with a random conversation I had with a Pacifica alumnus that set my new journey into motion. At the time, I was the graduate assistant at another university and was assisting a professor with a student private practice visit. The professor was a graduate of Pacifica's Ph.D. program in clinical psychology. When I saw his doctoral diploma on the library wall, I inquired about Pacifica and why he chose to go there for his graduate work. Once he spoke of his journey at Pacifica, I immediately knew I had to learn more about the institute. Shortly after that conversation I attended a one-day instruction at Pacifica and immediately felt a tug in my soul that simply meant; I was home. The rest, as they say, is history. I can easily see now why that professor seemed to truly light up when speaking of Pacifica because now I indeed do the same. Each monthly session I come back home from Pacifica feeling virtually renewed yet stretched intellectually, emotionally, and spiritually on the multiple areas of my personal and professional journey being nurtured by the depth experience. Simply put; Pacifica has become the gift that keeps on giving and I continuously look forward to each class, each session, and each challenge as I grow closer and closer to the man and psychologist I aspire to be.
•|•
"It calls you to be authentic, to be part of something larger than yourself"
Terry Pearce, Pacifica Graduate Institute Board of Trustees | originally posted 18 May 2012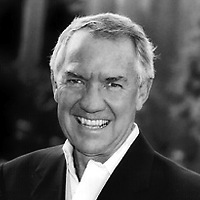 I was older than most when I enrolled at Pacifica, and I was in the myth program, as it was the most appropriate for my own career; but what I shared with students in the other programs was a love of the institute's mission, and an appreciation for the faculty's commitment to it. This is not a program or campus that is conducive to the ordinary. Because of its steady focus on meaning, you will be challenged differently and in some ways more intensely than you would be in a more traditional environment. It calls you to be authentic, to be part of something larger than yourself. It requires you to find a life's work in its presence, and to bring that to the world after you leave.
•|•
In devotion to something deeper
Tom Elsner, Pacifica Core Faculty – Counseling Psychology Program | originally posted 16 May 2012



Often I've wondered why students really come to study at Pacifica. Of course it is to get a degree in their chosen fields of study, and often to receive training to prepare them for the vocation of psychotherapy. But many schools offer degrees and training. As graduation ceremonies are approaching I have been thinking about what many of the students say about their experience as they receive their diploma. Bottom line I believe Pacifica's greatest gift for our students is the experience many of them take away of being in a community of like-minded people in which they are stretched and encouraged to become and grow into themselves. And for many of our students that process is greatly facilitated by the way in which Pacifica is devoted to the recognition and tending of a deeper dimension of the self than the ego. As students take away that experience, both from their inner work while here, their studies and training, as well as the experiences shared with classmates, they often describe feeling more prepared to assist others to do the same as clinicians, in community fieldwork, or in their creative pursuits.
•|•
"A journey and a place of discovery"
unidentified contributor | originally posted 16 May 2012



In my work with Dianne Travis-Teague and the Alumni Association, I have seen firsthand that Pacifica Graduate Institute is more than just an education institution — it is a journey and a place of discovery. During the first steering committee workshop weekend, it was obvious that, while students, the group had developed a community of kindred spirits that continue to grow, experiment, and experience rebirth together. I have been asked what I think about the Pacifica alumni group, its rituals and soulful dialogue. I have come to realize that, every time I leave an Alumni Association gathering, I feel my soul has been warmed, and I am thankful that Pacifica alumni have allowed me in the circle to experience it.
•|•
"Pacifica is a wonderful place to grow and experience yourself"
Anthony Bean, American Psychological Association of Graduate Students | originally posted 16 May 2012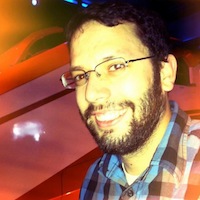 Pacifica is a wonderful place to grow and experience yourself as your grow in spirit and intellect of working with the spirit. The transformation at Pacifica is unlike anything that I have ever encountered. As you learn to work with the soul you can feel yourself becoming enlightened. The growth that I have experienced for myself and for my clients has made me a better clinician.
•|•
"Pacifica's greatest and enduring gift to me was its atmosphere of radical academic freedom"
Aaron Kipnis, Ph.D. (Clinical Psychology, 1992) | originally posted 16 May 2012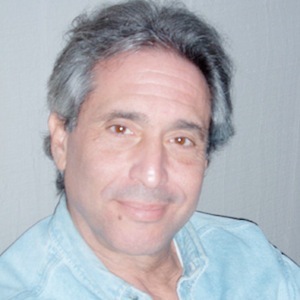 When I became the first Pacifica Ph.D. student to defend his dissertation in the summer of 1991, I had no idea how many doors would spring open as a result. Having never previously published anything, I published a book based on that dissertation in the fall. Soon the phone began to ring. Offers to teach, consult, write more books and many other opportunities resulted. All that has passed since was seeded by those few years of study, research, and writing at Pacifica. Now I am proud to be faculty at the same Alma Mater that both nurtured and then launched me on a new career. Pacifica's greatest and enduring gift to me was its atmosphere of radical academic freedom in which I could follow my own passions with the support and encouragement of the excellent, accomplished, and caring faculty. I learned to follow my dreams and, if not my bliss, then my real affect. Pacifica allows each one of us to express aspects of our deeper selves which might stay hidden in some other institution. Being validated to bring forth works that were unconventional, controversial, and challenging to the theories of the day made all the difference. I hope in our efforts to survive, we never become so conforming to the dominant trends in psychology or conventions of higher education that the next generation of students miss their chance to make fresh and lasting contributions to our field. If we stay true to our founding visions and values, many more students will have the unexpected joy and success I have enjoyed through telling the truth exactly as I came to know it. I will remain grateful to Pacifica all my life for helping me to find my voice and giving me the chance to have an authentic vocation grounded in the life of the soul.
•|•
The path of the healer
Barbara Stone, Ph.D. (Clinical Psychology, 1995), LISW, DCEP | originally posted 15 May 2012



My very first weekend at Pacifica, Dr. Diane Skafte taught us a class on shamanism which opened my eyes to ways that the physical world interacts with the spiritual world and how we can use this interchange for healing. The way shamans take so much time to set sacred space by building an altar and invoking the presence of healing spirits made a big impression on me and had a great influence on the way my life and work developed. During the time I was trying to pick a thesis topic, I found a lump in my breast which turned out to be malignant. The night after my surgery, spirit told me to write a book about my experience and title it Cancer As Initiation: Surviving the Fire, and that book became the popular form of my dissertation on the emotional aspects influencing cancer survival. I am now a 20-year cancer thriver and feel extremely grateful for my excellent health! The whole process of examining my dreams leading up to my cancer diagnosis helped me see the archetypal underpinnings of my journey and brought greater awareness of who I am and why I am here. Pacifica launched me on the path of writing, and my second book titled Invisible Roots: How Healing Past Life Trauma Can Liberate Your Present uses the principles I learned about shamanism and adapts them to the new field of Energy Psychology, which uses acupressure points on the meridian system to promote rapid emotional healing.
•| website | souldetective.net
•|•
"Pacifica gave me my voice as a writer"
Ruth Meyer, Ph.D. (Depth Psychology, 2005) | originally posted 15 May 2012



I was one of the first female undergraduates admitted to study history at Corpus Christi College, Oxford, England in 1979. My male professors laughed at my proposal to write a dissertation and pursue my Ph.D. I knew one day I'd prove them wrong. Pacifica gave me my voice as a writer. It celebrated my research into the role of dreams and imagination in the writing of history. Now I share my story with my high school students. I tell them, "Just because one teacher tells you, you are not good enough, doesn't mean you can't follow your dream. Listen to your inner voice. Follow your dream and one day you will prove them wrong. I followed my dream and never gave up on it. You can do the same." They love hearing this. I can see the lights go in their eyes, and I thank Pacifica for empowering me as a teacher and a writer. Because of Pacifica, I can turn the lights on in my students eyes.
•|•
"Leadership and genius"
Walter Beebe, President – New York Open Center | originally posted 15 May 2012



What are we doing here, at the Open Center and Pacifica? Learning and spreading the word about how to be in the world — in specific fields and in our lives. When Pacifica called and proposed a collaboration to reach out further than our individual campuses, I recognized the leadership and genius of that initiative.
The Open Center welcomes this new, creative, hybrid form of learning, and the access to such good teachers in New York City and our Internet world. It works!
•|•
Community, transformation, commitment
Toni D'Anca, Pacifica Graduate Institute Director of Public Programs | originally posted 15 May 2012
One generally comes into an academic program at Pacifica with a desire to earn a degree — whether to learn a new craft or to enhance one's work with new insights and skills. Upon leaving, however, one realizes that they have gained so much more — a lasting community of colleagues, teachers, and friends; a deeper sense of Self (BIG 'S' SELF) through personal transformation; and a greater commitment to tending the soul of the world.
•|•
"The better question is, who are you going to school for?"
Jennifer Selig, Ph.D. (Depth Psychology, 2004) | originally posted 15 May 2012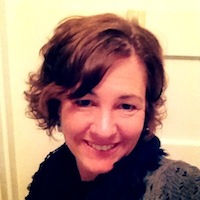 When people find out you are going back to school, they always want to know what you are going to school for. When your school is Pacifica, how do you answer them? I am going back to school to change my life. I am going back to school to discover, uncover, recover, the essence of who I am. I am going back to school to return home to myself, anew. I am going back to school to surprise myself with who I am. The better question is, who are you going to school for? And when your school is Pacifica, the answer is always, I am going to school for my Self. I am going to school to heed and hone that Self, to find and refine that Self, and to set that Self free in the world to be of service to the Other which is the beloved. You can't give them that answer because you might not have known it yourself then, at the start of your journey, but you know it now, in your breath and your bones, at the end.
•|•
Reclaiming the dream
Mike Denney, Ph.D. (Depth Psychology, 2001) | originally posted 15 May 2012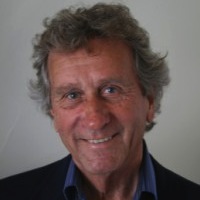 In 1937, in the second grade, sitting at my desk and trying to complete a math quiz, I looked out the window at a beautiful blue sky. "Mrs. Scheimer!" I shouted. "Look, there's a puffy cloud and it looks like little puppy dog." The teacher marched to the window, abruptly pulled the shade, and said, "Do your math quiz." In 1996, at the reception desk of a writers' conference in Santa Monica, I was handed a brochure by a woman named Diane Huerta, who I later learned was the director of admissions at the time for a school called Pacifica Graduate Institute. Describing courses in subjects such as Mythic Traditions, The Sacred, and Imaginal Perspectives, the brochure was irresistible. A year later, after having practiced scientific medicine and surgery for nearly forty years, I enrolled in the depth psychology program. Since receiving my Ph.D. in 2001, I have dedicated myself to writing and teaching about a union of science and spirituality in the healing arts. Thank you, Pacifica! You showed me how to reclaim that beautiful little puppy dog in the cloud.
•|•
"Counseling West honors Pacifica for its passionate, insightful students and faculty"
Martha Feng, Executive Director – Counseling West | originally posted 15 May 2012



Long ago, deep in the hallows of the San Fernando Valley, a young nymph sat quietly under the shade of a willow tree imagining a place where like minds could gather and practice the art of psychotherapy. This nymph, whom we call Pat Katsky, ≥http://www.pacifica.edu/Vice_President.aspx≤ is the co-founder of Counseling West, ≥http://www.counselingwest.com≤ a non profit counseling center founded in the tradition of depth psychology. Like Artemis, she ran through the valley gathering others to learn from the works of Jung, Hillman, Campbell, and Marion Woodman.
For over thirty years, the life force of Counseling West has been fed by the inspiration, intuition, and psyche of many, many Pacifica students. Oh yes, there are others whom have been called from other traditions and schools yet they answer the call of the collective unconscious by joining in the training at Counseling West. Counseling West breathes life into the educational experience of Pacifica through supervision, training and providing depth psychological services to the communities in the San Fernando Valley.
Sand play, authentic movement, dream work and other imaginal techniques invite clinicians to use their own creative voice to heal while holding to the traditions deeply grounded in the collective psyche. Counseling West honors Pacifica for its passionate, insightful students and faculty, and we look forward to many more years of a depthful relationship.
•|•
"The life-changing power and inspiration of being an integral part of a learning community"
Mary Watkins, Co-Chair – Pacifica Depth Psychology Program | originally posted 14 May 2012



All the care that staff, administration, and faculty take in their work enables each student to experience the life-changing power and inspiration of being an integral part of a learning community. We can not understand what we need to by ourselves alone. We need communities where we can place our knowings alongside others', forging our visions into shared paths toward common dreams.
•|•
 "I still marvel at the complete transformation"
Christina Carney, M.A. (Engaged Humanities, 2010) | originally posted 12 May 2012



I am five. I make my first descent.
I am ten. I have fully entered the Underworld. It is terrifying.
I am eleven. I start to think about my destiny, although I don't have the word for it. I constantly think, "This can't all be for nothing. This pain must have a purpose." I am determined to figure it out. I discover theatre and immediately fall in love with it. Theatre saves my life.
I am seventeen. I have spent most of my short life living in two realities: The Underworld, and the carefully constructed world that is my outer life. I can no longer hold both realities. I shatter.
I am 22. I haven't left the Underworld but now my outer world matches my inner. They are both dark places.
I am 28. I have come up for air and decide to return to my education. I have started a process of learning. I find myself being pulled toward creative healing as I begin to unravel my history of sexual trauma. I am introduced to The Soul's Code, by James Hillman. It changes everything.
I am 29. While Googling "James Hillman" I come across Pacifica Graduate Institute. It is an instantaneous knowing: I have to attend. I don't know how, but I know I will.
I am 29. I retire from theatre. I grieve deeply for its loss and for the loss of the identity I have built. Who am I now? I begin an image-making practice. I need a place for my creativity to breathe.
I am 32. I have finished my bachelor's degree and am unsure of my next step. I pick up a copy of Parabola. On the inside cover is an ad for Pacifica and it mentions its new hybrid programs. My heart beats faster. It's time.
I am 32. I get on a plane from Syracuse, New York, for my first residential in the Engaged Humanities program at Pacifica. I feel an immediate connection with so many of the students and I spend much of my first day repeatedly experiencing a sense of déjà vu. I am elated and exhausted by the end of the week.
I am 33. My second residential at Pacifica. It was a scary few months leading up to it. I came face to face with my fears and my ego's ass was getting whooped. Something was stirring under the surface. By the end of this 10-day stretch, I have begun another descent.
I am 33. It is my third residential and there have been major changes in my personal life. Although I feel a strong sense of freedom and joy, I am also raw and wounded. Many of my fellow students see this and tend to me in respectful and loving ways. I am so grateful.
I am 34. My fourth residential. I am stronger now, healthier both in psyche and body. I have finally found the proper language to talk about my experiences and I am digging in for all I'm worth. Each class offers more tools, more insights, more knowledge. I am still in the Underworld but for the first time in my life I am able to navigate it. I am determined to explore as many dark corners as I can find. The reading, papers, and discussions allow me to integrate everything I am experiencing.
I am 34. It is the last residential. I have surprised myself by creating a film for my final project. It is, not so surprisingly, about the Underworld. More specifically, it is about Death and Rebirth. The film is my Rebirth.
I am 36. It has been nearly two years since I finished my master's degree at Pacifica. I still marvel at the complete transformation that has come from this experience. I have gained knowledge, I experienced deep healing, I reclaimed my creative life, I reconnected with my calling, and I discovered my Self. Moreover, I did this amongst my kin. Really, it doesn't get any better than that.
•|•
"This opportunity to again move forward"
Thomas Lyon, M.A. (Counseling Psychology, 1998) | originally posted 11 May 2012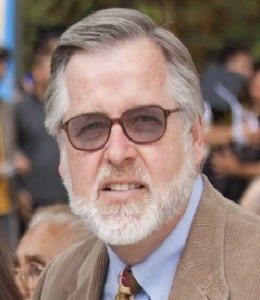 When we found each other, I was in a state of silent despair over the steppingstone of my life upon which I had landed, venturing at that time, no farther. Like Jung, I had always been committed to my inner life even before ever hearing his name or reading his words, but I was stuck. I knew what I was looking for, but didn't know existed until told about Pacifica. The catalog alone convinced me, ratified the very next day by an introduction day, as well as the next three years of study. The academic experience was exceptional, providing me the means to gain licensure, yet it was this opportunity to again move forward, heeding that inner call of my contemplating psyche, that was most important to me. I was able to step toward the next stepping-stone because I found a place, a committed faculty, and other students who were committed to honoring many of the still to-be-developed facets of my life. Until I attended to my own psyche, I could not move to the next stepping-stone of my life. I am forever grateful we found each other.
•|•
"Pacifica deepened my life"
Bronton Cheja, Ph.D. (Clinical Psychology, 1992) | originally posted 11 May 2012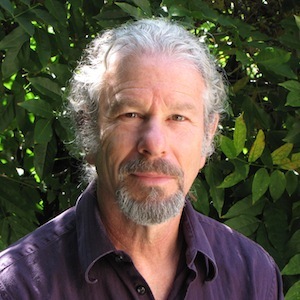 Pacifica deepened my life: The life of my mind, the life of my soul, of my relationships, and the mythological dimension of my poetry — and so it naturally flowed into my creative work. Creativity is my most cherished value. I have seen that in order to create with authenticity from my essential self, I needed to experience that self and explore my inner life deeply. That's why the creative journey is also a spiritual, mythological, and psychological journey. This was/is the gift Pacifica bestowed to me.
•|•


•|•|•|•
•|  COMMENTS  |•
Collected here, with posting dates, are observations made in the "Comments" section included with the original appearance of this article at the initial website of Pacifica Graduate Institute Alumni Association. Please feel welcome to offer additional notes in the current "Comments" function.
•|•|•|•
Holly McClung Reusing  |  10 July 2012
It is so rewarding to see the collection of reflections coming together on our new "My Pacifica" page. Please join us and share your experiences with us as we continue to strengthen our online collective community!
•|•
Sherrie Sims Allen  |  10 July 2012
This is an amazing web page, giving voice to the alums of PGI. Hear what they have to say about their experience at Pacficia. Fabulous!
•|•
Juliette Brown  |  10 July 2012
Great musings and revelations, that are appreciated by a current student of the Engaged Humanities and Creative Life!
•|•