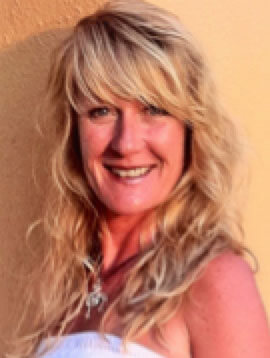 Jeannette Athena Rothweiler, MA MFT
I am pleased to share with my fellow alumni that I am again leading a group to Greece this September through Anima Mundi Journeys. We will travel in an intimate-sized group to sacred sites including Athens, Eleusis, Corinth, Nafplion, Epidaurus, Delphi, Naxos, Delos and Santorini. We will explore the ancient temples and sanctuaries of the gods and goddesses, reflecting on the myths and archetypes, and their meaning in our own lives.
Anima Mundi Journeys was inspired through my graduate work and a guiding dream I had while at Pacifica. I began the business as my Final Project (Engaged Humanities 2010). With a background as a world traveler who speaks several languages, and as a licensed psychotherapist (in Ojai, CA), it was natural for me to work as a guide in multiple realms.
I went back to school at Pacifica to pursue my life-long passion in Depth Psychology and Mythology. I loved that I could creatively design my own program through my research and writing. I explored the connections between Jungian psychology, classical humanities, cross-cultural archetypes, mythology, shamanism, and the Greek mystery schools. I continue to weave together these themes with my in-depth knowledge of the culture and sacred sites of Greece. Anima Mundi Journeys is a unique way to travel, to explore outwardly and inwardly, and connect with like-minded soulful people.
For details on this year's journey see www.AnimaMundiJourneys.com  I hope to see you!