A Poem and Q&A with Diane Coffey
Heart to Heart
I believe in people
People with dreams
and without dreams
People offering everything
and offering nothing
I believe in People
Individuals
Unique
Tall ones, short ones
 Young and old
People opening their hearts
People with thoughts, attitudes and beliefs
Complex and simple
Ordinary and extraordinary
People bonding together
I believe
In possibilities and potentials
Person to person
I simply believe in people
And that's why
Heart to heart
I do what I do
Diane P. Coffey
Originally Published 2015 Volunteer Connection American Red Cross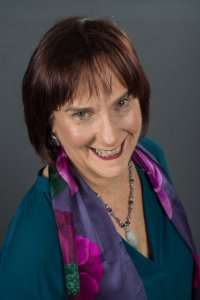 1)  For those in the Pacifica community who are not familiar with you, tell us a little bit about yourself – and how you came to Pacifica.
I arrived on the threshold of Pacifica in 2005 after I awakened from a dream instructing me to find out when Fall Class enrollment was scheduled. Upon return to my beloved California, having moved to Pennsylvania three years prior,I followed my bliss, listened deeply to my heart, and settled into the Mythological and Depth Psychology Program.  I defended my dissertation, Torture: The Suppression of the Imagination, in 2011 and officially graduated in 2012.  After achieving my PhD, I became the first PGIAA Board Secretary and the MidAtlantic Regional Coordinator.
2)  What is it about the PGIAA that keeps you engaged?
In 2020, I've had two opportunities to serve the PGIAA community—at the beginning of the year for Coming Home, and now, at the end of the year for the "Toast Heard 'Round the World."
In a single word, 'connection' keeps me engaged; connection to creativity, connection to community, and the anticipation of new dialogues waiting to break open.
Deeply rooted in my psyche,this place, Pacifica, calls me to come home from my travels, to gather at the hearth, to rest, to regenerate, and to give back. As atrailblazer, community advocate, and soul tending explorer, I find myself returningto Pacifica,time and again.
The PGIAA motto, 'Per Aninam, Communitas Crescit' (Through Soul, Community Thrives) resonates at a deep level – it's my core family value.  From an early age, I learned the importance of tending not only to the land, but to the greater community at large. My grandparents were farmers and owned a small grocery store in Goleta.  A memory I hold dear is one of an older woman calling "Mrs. Coffey, Mrs. Coffey!" My Grandmother stopped for the woman who was waving cash in her hands.  Breathless from running, the stranger asked: "Are you Mrs. Coffey?"  "Yes," Grandmother replied.  The stranger offered the money saying "My family has owed your grocery store $17 since the war when we could not pay for food."
My story is one of community service woven into every decade of my life.  In my teens,I was called to volunteer with Los Amigos de las Americas in Guatemala and Columbia inoculating children against whooping cough, diphtheria and polio. I raised money to cover my travel expenses by baking and selling cookies and cakes to neighbors and friends.
I am true to the "explorer" archetype with a passion for scouting new opportunities. As a young finance professional, I volunteered with my peers to become the "next generation of philanthropists" creating fundraising galas, art gallery receptions, and sporting events for human service organizations.
I was a founding board member and the first executive director of A Chance to Heal, a Philadelphia organization dedicated to advocating on behalf of people with eating disorders through education, awareness and financial assistance. I've served as a meeting facilitator for Kitchen Cred, a Philadelphia interactive educational program designed to empower adolescents in Greater Philadelphia with leadership tools and recipes for life.
As a Philadelphia volunteer of the American Red Cross, I have supported disaster relief operations as a virtual dispatcher working from my home in 2017 during Hurricanes Harvey, Irma, and Maria, in addition to, the 2016 Louisiana Flood.  I am also avolunteer with Service to Armed Service (SAF) supporting Red Cross activities at "The Corporal Michael J. Crescenz VA Medical Center" in Philadelphia.
3) 2020 has been a tumultuous year for everyone. The poet Rainer Maria Rilke has famously written: 
Fear not suffering, the sadness−
Give it back to the weight of the earth. 
The mountains are heavy, heavy the oceans. 
Ah, but the breezes, ah, but the spaces.  
"what are the breezes" that came through the cracks for you this year?  
Ahh, for me the breezes between the cracks are the pause, the silence, the deep listening.  Movement – Music – Metaphor are integrated into my daily practice. I've been writing poetry since I was an adolescent, and with "20-20 vision," a new voice is unfolding.  It's an embodied voice, dancing with words, flowing with metaphor, and listening deeply in silence.
I am devoted to Movement Meditation which includes yoga, ecstatic dancing, 5Rthyms and all the spin offs, including Soul Motion, Azul, 360 Emergence and Movement Medicine.  Or as Kate Shela, from 360 Emergence, refers to it — "Vitamin Dance."
Curiosity ignites my current inquiry of ways active imagination invites embodied intelligence into an alchemical process of healing and transformation.
Through endings and beginnings, I shift perspectives and welcome COVID – "the Other"
Community Offering Vital Inspirational Discovery
Create Opportunities Vastly Imagined Daily
Collaborate Often Voicing Inclusive Dialogue