Toward Organizational Citizenship in Time of Pandemic: A View from Pacifica Graduate Institute
Peter M. Rojcewicz, PhD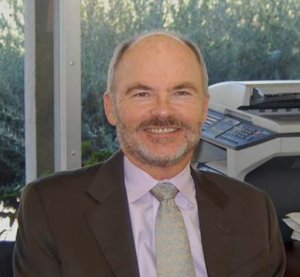 This post is not primarily about the COVID-19 virus, so much as it is an occasion to address an emerging PGI response to one another and the school in the time of global illness. From a depth psychological level of meaning, coronavirus may be imagined as the objective psyche's compensatory response to nationalism, tribalism, neoliberalism, identity politics, xenophobia, and all that isolates individuals from themselves, others, and the earth. 
The coronavirus pandemic eschews all conventional categories, carrying its invisible threat to all. The virus privileges no human hierarchy, rank, status, or power. Blue-collar workers, corporate executives, the homeless, professional athletes, film stars, heads of state, the young, and the old are equally at risk. Consequently, we now witness people around the world reaching across boundaries to assist and support one another. 
Even as we "shelter-in-place" and practice "social distancing," we move paradoxically beyond radical autonomy of the "me-space" and professional specialization toward a "we- space" of civic relationship and job-related collaborations. Surgeons are now surprisingly aligned with seamstresses and those with 3-D printers in the construction of needed medical masks. 
Closer to home and within the organizational borders of Pacifica, we witness people manifesting powerful displays of what some of us refer to as Institutional Citizenship, grounded in our mission-related way of work, study, and relating to one another. Our Pacifica citizenship, grounded upon an ethic of care and extending outward by our bonds of affection, is geared to the professional growth and vitality of faculty, staff, and students, as well as sustainable well-being of the school. 
Citizenship, defined as a community's fully engaged individuals, means more than being simply an employee or student. The Institute can move forward our audacious and integral mission by supporting service-related activities that extend our learning beyond traditional job-description-borders of an office, academic unit, or student cohort and have a material impact on the quality and health of the work environment. Learning with, from, and on behalf of one another as fully engaged citizens is necessarily a collective act. It requires that we consider how we are to show up on campus and who we need to be for one self and others. Some recent example responses are worth noting here. 
Pacifica's "Circle of Chairs" and "Senate Leadership Council" submitted a proposal to the IMC and Board of Trustees, indicating a way to assist our housekeepers, receptionists, and ground crew, vulnerable to financial risk caused by the pandemic. In addition, Counseling Psychology created a webinar, focusing on maintenance of a relational and depth psychological frame for psychotherapists, as they move to the electronic realm of "telehealth." Lastly, the Offices of Academic Affairs and Student Services offered support to the campus by running "PowerCampus" reports, providing PC information, orienting those unfamiliar with "Teams," and advising on the handling of files on personal computers or flash drives, so as to avoid violations of FERPA compliance. The webinar was shared with students, practicum sites, sister schools, consortia, and local professional groups. 
Such examples of our engaged-citizenship emphasize work actions, values, and service that generate, maintain, and improve the infrastructure, values, morale, and safety of the campus: commitment, care, selflessness, respect, mutuality, availability, and willingness to inform oneself of institutional operations. To prize citizenship at Pacifica means we acknowledge the mutual obligation to enhance our personal agency and growth and act in ways that increase the effectiveness of others, while furthering PGI's future. This is our emerging covenant of faith and solidarity in the possibilities of one another. This trust is based on a healing fantasy of reciprocity and creative synergy that comes from leveraging upward our resources and potentials. 
A school of engaged citizens must be more than a collective ego or wego; it must recognize everyone's contributions as forms of intelligence, creative presence, and ways of knowing. Knowledge by presence means not only that we consider the outer data of the world of our decision-making but also that we stand available to ourselves and others, embracing non- defensive openness, flexibility of thought, curiosity, suspension of disbelief, willingness to be changed by self-inquiry, and courage to stand up to toxic rumor and falsehood. 
Our availability and presence requires self-monitoring and self-governance. This means we command our impulses toward an optimal self and openness to a greater good. To enhance our self-agency and optimize the capacities of others requires emotional intelligence that minimally includes an ability to modify our personal agendas on behalf of others. 
More work needs to be done, however, to strengthen our new compact with the PGI community beyond whenever the present threat may end. We must continue to speak the language and enact the values of fully engaged-citizenship, so that it doesn't degenerate into a code of obeisance or servitude. The three-legged stool of reciprocity and care upon which it stands must extend to all, even those who are out-of-step, eccentric, or contrarians. 
Linguistic anthropology indicates that language, among cultures everywhere, initiates and holds its members within its unique discourse. A community's way of speaking is the unofficial but lived record of community values and acts. It presents an ideal image of how a culture sees itself and wants to be seen, as well as a shadow portrait of whom people are not, how they definitely do not live, and what topics, attitudes, or practices, or perspectives, are prohibited. For our campus to be healthy, our common discourse of engaged-citizenship and its embodiment must make room for diverse, dissenting views. 
Because dissent is kin to diversity, a diverse community is never conflict free; rather, it is a place where conflicting ideas offer us learning opportunities. We can let go of doubts that lead to resistance and fear only by naming and expressing them. From this perspective, dissent itself can be a form of unspoken caring, a constructive first step toward finding a cultural role that would enhance self-development and the empowerment of others, while simultaneously moving the institution forward. 
Following that view, voicing dissent should not by itself cost one their community citizenship, as it may carry valuable alternatives to how we presently see and structure things. Dissent is constructive when it is a free act toward a desirable future, not a mere blaming, or fruitless complaint. A learning Institute, conducive to free inquiry, requires an open community, guided by an ethic of caring with a foundation in human relationships. 
In this time of Pacifica's transition to online delivery and suspension of campus residencies due to the pandemic, I have witnessed faculty selflessly modifying personal agendas, offering their gifts of experience and knowledge for the development and vitality of their peers. As they now design new structures for their academic units, faculty embodies leadership through peer mentoring, counseling one another concerning work productivity and personal well-being. I see them respond with care to others' needs, visible and unseen. 
Let us boldly take heart from numerous acts of engaged-citizenship witnessed across the Pacifica community in the midst of the present global challenge. Let us together find inspiration to see our institutional and planetary community imaginatively as poets, visioning the cool surface and fiery depths of those in need. Let us continue our timely conversation about effective, relational ways of showing up for one another that link us to a intimate sense of relatedness and belonging to whatever is larger than ourselves, vitalizing into action our mysterious, generative nature.