The Ultimatum: Stay or Leave?
By Jan Peppler, Ph.D.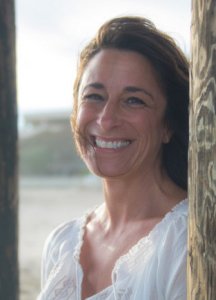 The State Department is advising all United States citizens abroad: return home now or stay where you are and wait out this pandemic. If you stay, "you may be forced to remain outside of the United States for an indefinite period of time."
So, do I stay, or do I return home?
Home. So interesting. This is the subject of my research for many years now. What is home? I wrote my dissertation on this. I was halfway through my book when I arrived in Italy with my latest draft. The psychology of home. The archetype of home. Finding home. Maslow's hierarchy of needs. Attachment to place. Imprints from childhood. Mom as our first home. Family as home. The need to leave home. The hero journey that takes us away from home. Leading to, finally, how do we return? What is home when we come back?
The State Department advisory feels like an ultimatum: Come home now or it's possible you may never. Ever? My mind wanders to the parable of the prodigal son… And the novel by Thomas Wolfe, You Can Never Go Home Again.
I've written about what home is to me. Or, at least, I thought I had. About my childhood experiences that left indelible imprints. Grama Baird and the farm in Michigan. My mother, my father, my youth spent in Chicago. My journey to San Francisco, my home as an adult, beginning at age 18. How it all brought me to Idaho, to the Wood River Valley, where I lived for fourteen years, ten of them in Picabo, a town of only six streets.
I tested the theories I had developed in my doctoral work when I traveled through the South, looking for a new place to live, a new place I could call home. I landed in Oklahoma. Yeah, I never saw that coming! But I like Tulsa, I really like it there. It "fits," it feels right. I've felt at home.
And now I'm in Italy. Considering the State Department advisory: come home now or be prepared to stay away indefinitely.
And I keep wondering, why should I return? What does it mean for me to go home? For me to go home now? Two very different questions. So instead, I consider: what do I miss? [Continued here]