Pandemic and Embracing One Another
By Fanny Brewster, Ph.D., M.F.A., LP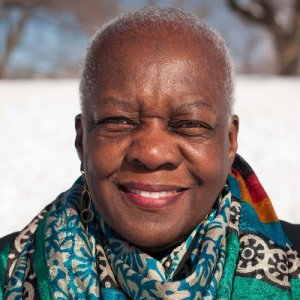 As the United States enters its own state of fear and anxiety regarding the coronavirus, we are challenged with not only considerations of keeping our physical bodies well, but also keeping ourselves in a good healthy state of mind.  This can be very difficult when faced with the possibility of death.  Not only our own but also our family members—especially our Elders.  
We are challenged by the uncertainty of who to trust in the political and scientific communities as we receive conflicting information from both sources.  They are themselves venturing into the darkness of the virus, and are like us seeking possible answers and outcomes. We have the anxiety of wondering if these outcomes, a vaccine, will reach us in time.
How can we be safe with so much uncertainty?
As a depth psychology community we walk a path that is full of uncertainty, darkness as well as the light of potentiality.  This is what guides us in times such as the one in which we now live.  We have arrived as Jung did with an acknowledgement of the Spirit of the Times.  We must have faith in the Spirit of the Depths.  It is through this way that we are able to trust ourselves, trust the care we are trained to engage in with others, and trust that even with mortality we can see the light of life.  This is the importance of  how we live—bearing darkness as well as light.  
Within our worldwide Pacifica community we hold hands, we touch one another, and we embrace.  This is the way of our community life and of our healing.  Let us embrace one another as we live through the darkness and lean into the light.