Coronavirus: Grassroots public health
There have been two recent images in the New York Times that capture a crucial aspect of what is going on in the US as we struggle to respond to the novel coronavirus, COVID19.  In the first, health care executive Bruce Greenstein replies with an elbow to Donald Trump's offer of a handshake.  Trump has been shaking hands with lots of people, including some who have been found to be infected.  Greenstein demonstrated in that moment, caught in this dazzling photo, enormous self-possession — exactly what it takes to enact social distancing when it has not been endorsed by the hierarchy.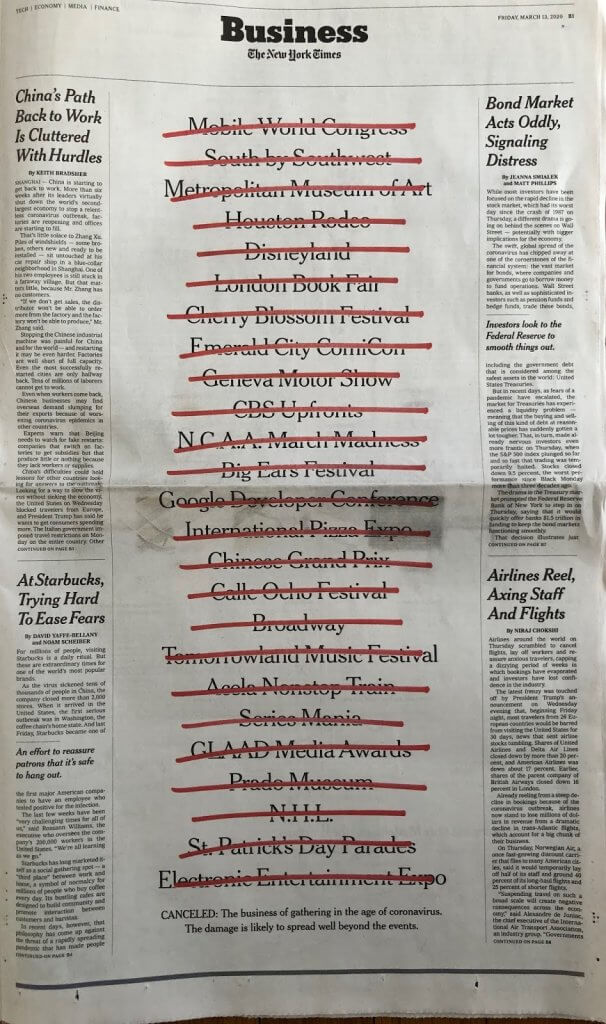 That's where we all were a week ago, feeling slightly awkward about refraining from a handshake.  But a week has passed and something has happened in society. In the second image, a Times' graphic listed events canceled and places closed.  These include: the NBA season, SouthxSouthwest and the Metropolitan Museum of Art.