* * * * * CONGRATULATIONS TO FANNY BREWSTER * * * * *
AFRICAN AMERICANS AND JUNGIAN PSYCHOLOGY: Leaving the Shadows ***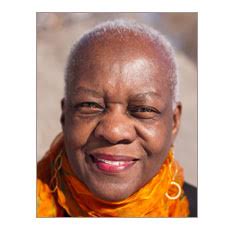 African Americans and Jungian Psychology: Leaving the shadows explores the little known racial relationship between the African diaspora and C.G. Jung's analytical psychology. In this unique book, Fanny Brewster explores the culture of Jungian psychology in America and its often difficult relationship with race and racism.
Beginning with an examination of how Jungian psychology initially failed to engage African Americans, and continuing to the modern use of the Shadow in language and imagery, Brewster creates space for a much broader discussion regarding race and racism in America. Using Jung's own words, Brewster establishes a timeline of Jungian perspectives on African Americans from the past to the present. She explores the European roots of analytical psychology and its racial biases, as well as the impact this has in contemporary society. The book also expands our understanding of the negative impact of racism in American psychology, beginning a dialogue, and proposing how we might change our thinking and behaviours to create a 21st century Jungian psychology that recognizes an American multicultural psyche and a positive African American culture.
African Americans and Jungian Psychology: Leaving the Shadows explores the positive contributions of African culture to Jung's theories and will be essential reading for analytical psychologists, academics and students of Jungian and post-Jungian studies, African American studies and American studies.