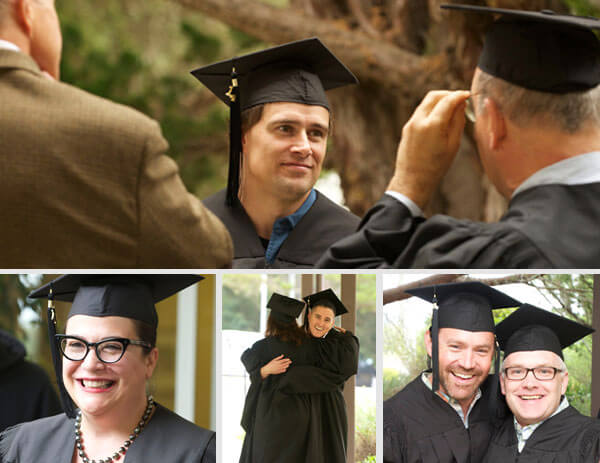 If you would like to view photographs from your graduation, please visit one or both of the following
Friday, May 27th:
9:00AM – 

5:00PM

, MA Counseling Thesis Presentations
&
Saturday, May 28th:
9:30 AM, Counseling MA Program Graduation
3:15 PM, Myth and Engaged Humanities Programs Graduation
https://tteaguephotography.smugmug.com/School/Pacifica-Graduate-Institute  (Pacifica Graduation May 2016)
Sun, May 28th:
10:00 AM, Depth Psychology MA & PhD Programs & Clinical Psychology Program Graduation
http://cweisman.photobiz.com/cart/photo_detail.cfm?photoID=5473303   (Pacifica Graduate Inst. 5-29-2016)
Please use the photographer's link if you choose to order photographs.
CONGRATULATIONS!