Our inaugural Career and Job Fair featured 30+ companies seeking multiple employees!  The fair provided a great opportunity for students and alumni to interact with hiring companies regarding the many career opportunities possibly available.
As we strive to provide our students with meaningful experiences that will enhance their career readiness, it takes the participation and coordination of the entire Pacifica community to provide the tools and pathways for the future.
Four Reason Why A Job & Career Fair are Important:
Identify What Employers Want
Networking Opportunities
Researching Companies
Test the Market

Video Courtesy of:
Santos Artiaga, AV Administrator/Help Desk Analyst I
Ivan Leon, Multimedia Desktop Analyst
---
FEATURED SPEAKERS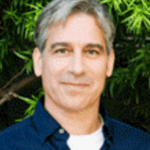 Howard Spector, M.A. 
Howard is an INFP with over 20 years of experience in the information technology industry. He is proud to have earned his M.A. in Counseling Psychology with an emphasis in Depth Psychology at Pacifica Graduate Institute. He is the CEO and Co-Founder of SimplePractice, a cloud-based, award-winning practice management solution that provides the tools for health and wellness professionals to run their practice more efficiently. SimplePractice was designed for health and wellness professionals in private practice, but customers in other specialties and fields have used SimplePractice for running and growing their businesses.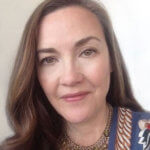 Mary Wood, PhD
Mary has both an M.A. and Ph.D. in Mythological Studies and Depth Psychology from Pacifica Graduate Institute. Her doctoral thesis was focused on the creative calling, and was titled The Archetypal Artist: Reimagining Artistic Creation at the Crossroads of Fate and Free Will. It is currently being reformatted into a book (a brief abstract is in PDF) She returned to Pacifica as faculty in the Engaged Humanities and Creative Life program, and was its Acting Chair for Spring 2018. She also specializes in helping individuals reach their fullest potential as creators via Talisman Creative Mentoring.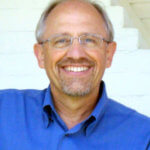 Roland Rotz, Ph.D. 
Roland is a licensed child and adult psychologist, director of the Lifespan Development Center in Carpinteria, California, and a nationally recognized expert on ADD. While offering a full range of diagnostic and clinical services, Dr. Rotz also specializes in the diagnosis and treatment of ADD and co-occurring conditions. Over the past 15 years, he has focused his attention on establishing and maintaining effective treatment strategies for children, adolescents, and adults with ADD. More recently, he has addressed the needs of those with chronic disorganization.
---
FEATURED EMPLOYERS
---

"Thank you, always say thank you; it's the greatest gift you can give someone . . ."
~ Maya Angelou
A huge thank you to everyone for attending our 2018 Job & Career Fair on Friday, July 20th and making it such a successful event!
We appreciate each of the employers, exhibitors and vendors for taking time out of their busy schedules to meet with our students and graduates to share career information. We also thank all of our staff (see list below) for insuring that operational needs were met. We appreciate all of your hard work and dedication before and during these events. We certainly could not host these events without you and we are looking forward to the next year!
Team Pacifica
Chancellor, Steve Aizenstat
President, Joe Cambray
Admissions
Alumni Relations
External Affairs
Guest Services
Housekeeping
Maintenance
Marketing
Opus Archives & Research Center
Program Administrators
Reception
& Omni Catering
~ 2018 Job & Career Fair Committee
Dianne Travis-Teague
Alain Dussert
Juliet Rhode-Brown
Heidi Townshend
---
Please take a moment to complete the following survey so we may improve the Career Fair for you next year.
TAKE SURVEY