5
th
Annual Los Angeles Area BBQ & Gathering
An afternoon of great food, networking and community!
Los Angeles Area alumni/ae gathered for a sizzlin' summer BBQ at the home of Dana White and Michele Vercoutere, on Saturday, August 11, 2018.  Decorated in summery lavender, the courtyard that we've come to love was welcoming despite warmer than normal temperatures in Southern California.  This year's gathering, perhaps the largest, brought together over 140 attendees comprised of alumna/I, faculty, students and friends.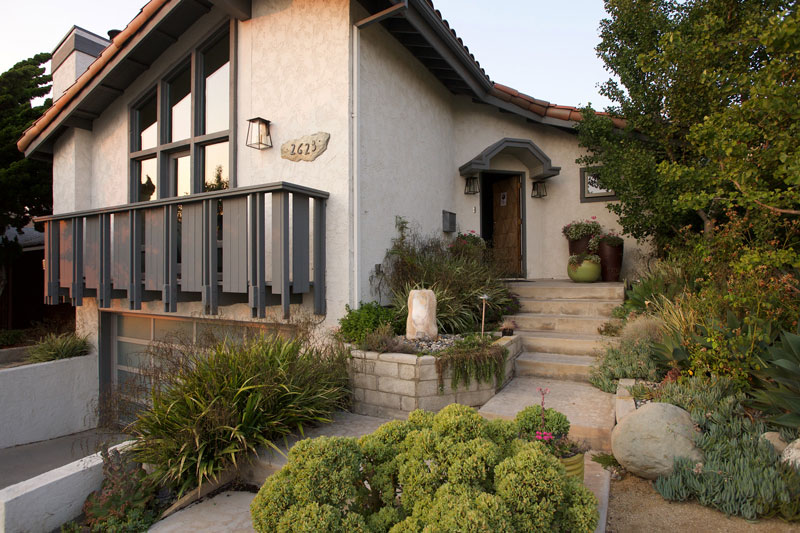 Rita Bazeley, Margaret Mendenhall and Will Linn (Los Angeles Coordinators) wowed us with upcoming events, ways to get involved and a raffle – with gifts that included an autographed copy of the book, "Self Made" (our alumna, Nely Galan),  deliciously scented candle, garden in a jar and finally, two, not one, grand-raffle prizes – a one-night stay at the fabulous Hotel Upham in Santa Barbara and a round-trip ticket on United Airlines, good for travel in the continental  48  States, Canada, Mexico, Caribbean and Central America, complements of United Airlines & Santa Barbara Travel.
It was a pleasure to welcome special guests Dr. Thyonne Gordon, President of Pacifica Graduate Institute Board of Trustees and Mr. Paul Hudson, Hudson Consulting/Member of the Pacifica Board of Trustees; past PGIAA President, Tom Lyon; current PGIAA Board Members, Melvin Allen, Patricia Taylor, Joe Fontana; Pacifica Faculty Members, Dr. Keiron LeGrice, Dr. Patrick Mahaffey, Dr. Zaman Stanizai; Pacifica Staff, Dr. David Odorisio, Director of Retreat Center/Adjunct Faculty, Tom Lyon, former PGIAA Board President and Dianne Travis-Teague, Director of Alumni Relations!
And if you want to talk about food, Dana is known for his grilled salmon and he truly did not disappoint!  The initial offering was gone before it hit the table.  Other alums showcased their special dishes which ranged from Lentil Salad to Stuffed Portobello Mushrooms, to Chicken Wings, to Charred Sweet Pea Salad to Fancy Fruit and Cheese platters and more!  And, for those of us who love sugar, Pecan or Apple Pie, Blueberry Pound Cake, Tarts, and more.  Wines were selected by Dana and Michele from Sans Liege Wines (Pismo Beach, CA).
Los Angeles celebrated YOU, our valued alumni community and we look forward to seeing you again, same time next year – watch for the date! 
Photographs by Timothy Teague Photography, with Gratitude,