OUR COLLECTIVE SHADOW: RACISM, TRAUMA, AND PRIVILEGE
Three talks by Jungian analyst and author Dr. Fanny Brewster
Dates:
Online (Live via Zoom)
Thursdays: February 4, 11, and 25, 2021
12-1:30pm Pacific Time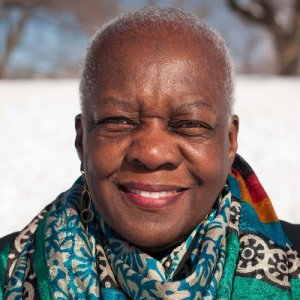 We have become more aware than ever of our American psyche and collective suffering due to cultural complexes that include raciality. Our racial complex has caused our society much pain in all ways imaginable since the beginning days of the Middle Passage. Jungian Psychology teaches us that we must explore not only the ego but also the unconscious—the home to our archetypal energies and our complexes. Shadow as a core archetypal energy has a powerful influence on how we have a lived experience with the "Other." Intergenerational trauma occurs on a psychic, emotional, and physical level due to the accompanying racism of the racial complex and its constellation. Our engagement with one another in thoughtful dialogue can open us to a deeper understanding of a soulful, interior unconscious that recognizes not only trauma, but also Psyche-led movements towards wholeness.
Session 1: A Jungian Cultural Perspective on the Shadow Archetype
In this session, we will learn to see and identify archetypal shadow energies on individual and collective levels as a central element of the racial complex.
Session 2: Racism: Letting My Heart Be Broken
Here we will consider our painful collective memory and the reality of American racism, recognizing a psychology of racism that promotes privilege, unconscious racism, and the maintenance of institutional racism.
Session 3: A Legacy of Intergenerational Trauma
In this final session, we will interpret psychological trauma caused by centuries-long social and political violence.
Registration:
https://pacifica.secure.retreat.guru/program/collective-shadow/?form=1&lang=en
$225 General Rate
$175 Pacifica Alumni, Full Time Students, & Senior Rate
$125 Pacifica Student Rate
Program link will be sent out prior to the event.
FEATURED PRESENTERS
Fanny Brewster, PhD, is a Core Faculty member in the Depth Psychology Specialization in Integrative Therapy and Healing Practices at Pacifica Graduate Institute. Her publications include, African Americans and Jungian Psychology: Leaving the Shadows, and, Archetypal Grief: Slavery's Legacy of Intergenerational Child Loss, as well as selections from poetry, Journey—The Middle Passage, in Psychological Perspectives Journal. Dr. Brewster is additionally on faculty at the Philadelphia Association of Jungian Analysts and the New York C.G. Jung Foundation. www.fannybrewster.com