LIVE! from Somewhere
PGIAA's monthly broadcast highlighting the work of our alumni/ae around the world
Pacifica alumni/ae are, in essence, rainbows – making a difference in our world. Our newest endeavor, LIVE! From Somewhere will feature a monthly web broadcast highlighting various projects and offering a closer glimpse into the contributions of Pacifica alums to the world. Join us, meet members of the PGIAA Board; then, step into worlds where 'our peeps' are thriving!
Live From Somewhere is the brain-child of our Alumni Relations Director, Dianne Travis-Teague, who strongly believes that alumni/ae need a special place to gather following the year-long pandemic.
Honoring the Nature of Fatherhood
A special panel salute to Fathers
(and the mothers who often serve as both mother and father).
"A father is neither an anchor to hold us back, nor a sail to take us there, but a guiding light whose love shows us the way."
~ Unknown
"Love recognizes no barriers. It jumps hurdles, leaps fences, penetrates walls to arrive at its destination full of hope."
~ Maya Angelou
ABOUT THE PANEL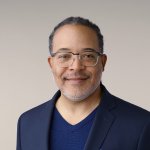 Harry L. Grammer, PGIAA Board President
Dr. Harry Grammer founded New Earth in 2004 and has been working to reform the juvenile justice system in Los Angeles County ever since. New Earth is a multi-faceted trauma-informed organization that brings heightened levels of support to systems-impacted youth. The non-profit has directly served more than 25,000 young people in LA County detention centers, probation camps, group homes, and at their Arts & Leadership Center. At the onset of 2020's pandemic, New Earth pivoted their offerings to include sourcing fresh local produce and grocery staples to feed those in need. New Earth has now fed over 12,000 households and donated more than 100,000 pounds of food to the community. Dr. Grammer holds a Ph.D. in Community, Liberation, & Eco-Psychology from Pacifica Graduate Institute and is now the Board Chair of its Alumni Association. In 2017, he was honored as a CNN Hero, and in 2018 he was chosen as one of 20 inaugural Obama Foundation Fellows from over 20,000 applicants in 191 countries.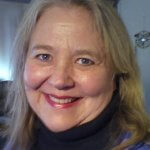 Donna May, PGIAA Board Member
Donna May, MA / MFT lives and works in beautiful Siskiyou County, California. She has been a therapist, drug and alcohol administrator, consultant, dream worker, teacher and educator, and writer.  Story Tender describes her best. After years of working within traditional and county agency settings, she has spent the last ten years focused on bringing dreams, writing, and storytelling to both local and online communities. Donna's mission is to tend, facilitate, and be a healing witness to those emerging dreams and stories that are important to individuals and the communities in which they live. She is honored to be a graduate of Pacifica Graduate Institute and a PGIAA Board Member, and one of many committed to tending the soul of the world.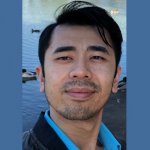 Minh Trần, PGIAA Board Member
Minh Trần was born in Sài Gòn and left as part of the last wave of "boat people" in the late 1980's. His first memory was of a refuge camp off the coast of Malaysia. Having grown up in the Little Saigon community of Orange County, California, Minh was nourished by the heritage of his Motherland while living the promise of the dreams of his Fatherland, America. His deep love for both, as well as holding the traumata of their 20th century's history of war, Minh has begun to blend his love-of-land (or in Vietnamese it is "waters"/nước) to form a Matriotic way of life.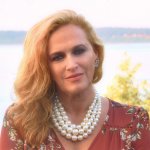 Leslie Shore, PGIAA Board Member
Dr. Leslie Shore is an End of Life Midwife, Death Doula, Home Funeral Guide, and Tahara Ritual Leader who serves the dying and their families. She performs funerary ritual and is an officiant. She has worked in death and dying professionally for more than two decades, after being called to the work itself, as a child. Leslie is passionate about bringing Americans closer to death awareness, education, and preparedness — speaking at colleges and universities around the world to educate people about the healing aspects of using ancient ritual ceremony in modern bereavement. She earned her Doctorate in the Mythological Studies program at Pacifica in 2013, where she focused on Japanese traditions and culture, using the films of Hayao Miyazaki to explore ways to build a more cooperative nation and world. Leslie serves on PGIAA's Executive Board and Advisory Board. Prior to her Ph.D. she was an award-winning reporter and news anchor in TV, radio, and print. For five years, she published her own century-old community newspaper. Leslie left the TV news business after growing concerned about the callous treatment of grieving survivors on news stories where deaths had occurred. She is grateful for her graduate degree and feels that PGI prepared her to work on a profound, soul level with dying persons through archetypal identification, mythic resonance, and multi-cultural understanding.