The We in Wellness: Caring for Us All
June 10th, 7 pm
Our Zoom link is: https://zoom.us/j/5612731921
In the wake of social unrest, cities in flames, and COVID raging along, we are trying to find our way forward. We are at a crossroad as a society, as a community. The question is, will we go the path of competition, self-pre-occupation, and greed, or will we go on a path of collaboration, compassion and mutual creative support?
These are diffcult times, which bring out the worst and best in us. Fear and uncertainty can cause us to turn inward leaving us contracted and paralyzed, or to turn outward and manifest as hatred and violence. Both of those responses contribute to the pain and suffering in the world. One of the most destructive effects of fear and uncertainty is that they can rob us of our capacity to imagine the kind of world we want for others and for ourselves.
Now, more than ever, we need to seize the moment to imagine and create the world of peace, dignity and wellness we want to live in. We need to open ourselves to think differently so we can act differently. To move forward as people we have to open our minds and hearts to include everybody in our circle of care.
Come join us as we hear from voices who have been devoted to a community of wellness, and together let's explore creative and compassionate ways forward.
Together we will reflect on the following questions:
1. Can you tell us about your work with your community and what we can learn from this?
2. Can you tell us about a practice that sustains you in this diffcult time?
3. What is the kind of future you would like to see for yourself, your loved ones, and those who are oppressed and forgotten?
Our panelists will be:
Fr. Tom Carey is a Franciscan friar. He is a member of the Episcopal Sanctuary Taskforce of the Episcopal Diocese of Los Angeles and works with The Wall Las Memorias Project, an LGBTQ community organization as a faith-based organizer. In his previous life he was a TV and film actor and holds a degree in Spanish from Columbia University.
Julie Tumamait Stenslie was raised in the Ojai Valley. On the death of her father in 1992, she assumed the role of Chumash Elder. Currently Julie acts as a Commissioner on the Native American Heritage Commission and a board member of the Santa Clara River Conservancy. She is the Tribal Chair of the Barbareno/Ventureno Band of Mission Indians (Chumash).
Ralph Armbruster Sandoval is chair of UCSB's Chicano Studies Department. He has been very active in social movements for more than 20 years and has served on the Board of Directors for La Casa de la Raza, the Fund for Santa Barbara, and Witness for Peace. His newest book is titled, "Starving for Justice: Hunger Strikes, Spectacular Speech, and the Struggle for Dignity."
The Rev. Dr. David N. Moore, Jr. is an ecumenical teacher and author. He holds a Doctorate in Theology from the University of South Africa. His new book is titled, Making America Great Again: Fairy Tale? Horror Story? A Challenge to the Christian Community.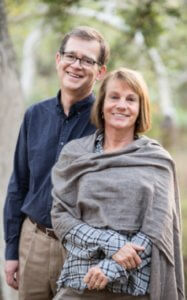 HOSTS:
Radhule Weininger, Ph.D., clinical psychologist, and teacher of Buddhist meditation and Buddhist psychology. She is mentored by Jack Kornfield in her teaching and by Joanna Macy in her interest in Engaged Buddhism. Her book "Heartwork: The Path of Self-Compassion", with a foreword by Jack Kornfield published by Shambala Publications.
Michael Kearney, MD, is a physician with over 35 years' experience in palliative care. He works at Cottage Hospital and at Serenity House in Santa Barbara. His latest book entitled "The Nest in The Stream: Lessons From Nature on Being with Pain," offers an ecological model of self-care and resilience that awakens the desire to act for the welfare of all beings.
Alexis Slutzky, MFT is a mentor, educator, guide and facilitator whose work supports cultural restoration through listening and mindfulness practices, nature connection, grief tending, dream work and community ritual. Alexis holds a Master's Degree from Pacifica Graduate Institute in depth psychology, is Adjunct Faculty at Antioch University and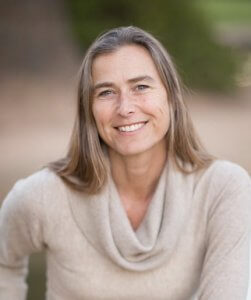 offers programs, retreats and one-on-one mentoring. She is currently based in Santa Barbara, CA. Learn more at www.WildBelonging.com.