Presentation on the legacy of Marion Woodman (1928-2018). 
Saturday October 27th
12:45 to 1:45pm
South Hall
Lambert campus (249 Lambert Rd.)
Pacifica Graduate Institute
 
This talk will focus on the work of visionary Jungian analyst and author Dr. Marion Woodman. Marion Woodman is remembered for her contributions to psychology of women, somatic and embodied approaches to psychology, psychological work on addictions and perfectionism, use of myth, imagination, and the arts, and expanding understanding of therapeutic work with dreams.
Her books included:
The Owl Was a Baker's Daughter : Obesity, Anorexia Nervosa, and the Repressed Feminine
Addiction to Perfection : The Still Unravished Bride
The Pregnant Virgin : A Process of Psychological Transformation
The Ravaged Bridegroom : Masculinity in Women
Leaving My Father's House : A Journey to Conscious Femininity
Dancing in the Flames : The Dark Goddess in the Transformation of Consciousness
Coming Home to Myself : Daily Reflections for a Woman's Body and Soul
The Art of Dreaming
The Maiden King: The Reunion of Masculine and Feminine
Bone: Dying into Life
Whether you are familiar with or new to Marion's books and contributions to depth psychology, you will have a chance to bring questions and insights for discussion with presenters whose scholarly and clinical work has focused on utilizing and expanding Woodman's ideas.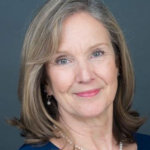 URSULA CARSEN RPis a Toronto, Canada based Registered Psychotherapist and Body-Soul work instructor. Her education is rooted in the Psychodynamic and Jungian traditions of practicing psychotherapy. Her passion for the language of dreams, metaphor and symbol led her to the C.G. Jung Foundation Toronto and to Marion Woodman in the early 1980's. A graduate of the First Marion Woodman Foundation (formerly BodySoul Rhythmsâ) Leadership Training, Ursula has led Body-Soul Intensives and presentations since 2003, and has taught alongside with Marion Woodman. Incorporating dreams, movement, voice, writing, intuitive art making and sound, her work's emphasis is on the aliveness of consciousness and the integration of body, soul, spirit and mind.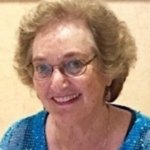 JUDY D. ZAPPACOSTA, MA, MFT, CST-Thas been in private practice for many years; the focus of her practice is Jungian psychotherapy, sandplay, dreams, and the integration of psyche and soma. She consults and supervises therapists using sandplay, and has published and taught both nationally and internationally. Her publications include Developing Therapeutic Language in Supervision of Sandplay Therapy, H. Friedman & R.R. Mitchell, Eds (2008); Sandplay Therapy: A Way of Rediscovering Inner Wisdom in Body & Psyche in Expressive Therapies for Sexual Issues, S. Loue, Ed, (2013), Pearls: Defining Moments in Our Lives, J. Zappacosta, Ed. (2014), as well as various articles in the Journal of Sandplay Therapy. She completed the BodySoul Rhythms® Leadership Training Program with the Marion Woodman Foundation. Judy is a founder of Caring for the Soul conferences.