New Book from Carder Stout
Lost in Ghost Town: A memoir of addiction, redemption and hope in unlikely places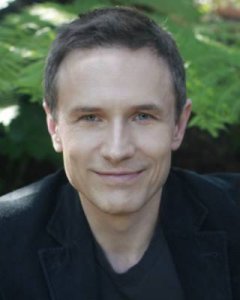 Addiction trumps privilege in Carder Stout's (2015 PhD DPSYCH) vivid memoir Lost in Ghost Town: A Memoir of Addiction, Redemption, and Hope in Unlikely Places (HCI). Written with excruciating truth and visceral fear, desperation and despair, Stout takes us into the incapacitating stranglehold of addiction and the battle to overcome it.
Son of an heiress, he'd lived in a four-story mansion in Georgetown, then a penthouse in Manhattan, "had climbed Himalayan peaks in Nepal, swum with sharks on the Great Barrier Reef, and watched The Stones play a free concert to the newly liberated citizens of Prague." But that life was a fairytale and a distant memory when he later lived on the murderous streets of Ghost Town – the dangerous Oakwood neighborhood of Venice, CA — and became a driver for Flyn, known as the "underground mayor of drugtown," a venerated former member of the Shoreline Crip gang.
Emotionally neglected by his socialite mother and workaholic father, Stout's biggest fear was being left behind. More than happy to experiment with his older brother, he believed drugs transformed him into a lovable person, like James Bond or The Six Million Dollar Man.
After a platinum-spoon education, Stout's trust fund and breeding led to lavish drug-filled parties for the famous in his New York City penthouse and, later, his Hollywood Hills home. He was an opportunistic host to future Oscar-winners, lost in the wake of their career trajectories.
His life morphed from imposter to junkie when he tried crack cocaine, his new mistress. His identity soon disappeared with his grandmother's silver, both sold to support his habit.
In Lost in Ghost Town, we spiral downward with Stout, falling from a Soho penthouse to the streets of the walking drug-addled dead. But even amid terror, craving and misery, Stout proves there is hope to quell our inner demons and find light through the darkness. Now sober for thirteen years and "therapist to the stars," Stout's fall from grace and scary-as-hell escape from death will make even the boldest of us think twice.
For more on Carder Stout, please visit his website.