Life in the Shadow: Being Black in a Jungian World
A Two Salon Series with Kwame Scruggs
Saturdays, June 27th & July 4th
10-11:30am PST
1-2:30pm EST
Salons will take place online via Zoom — registration link emailed in advance to participants.
Recordings also provided.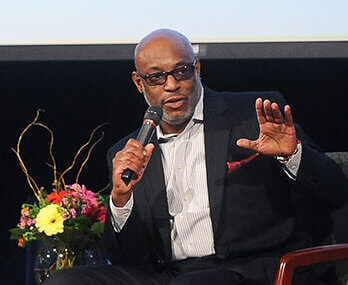 When mythologist Kwame Scruggs and I began emailing last month, the possibilities for transformative dialogue around myth, Jungian psychology, and the modern moment began to pile-up. We're still trying to get a handle on all that's unfolding. We're excited for you to join us in the conversation.
Kwame holds a Ph.D. in Mythology and is the founder of Alchemy Inc., an organization using mythological stories to transform the lives of adolescents and the backdrop for the feature-length documentary, "Finding the Gold Within." In addition to numerous teaching positions, Kwame has been a featured speaker at the C. G. Jung Foundation for Analytical Psychology of New York City, and is a board member of The Joseph Campbell Foundation.
Kwame's work will move you to your core. But he's just getting started. At this stage in his career, Kwame's got a lot to say, and I'm excited to listen and to facilitate some of that listening.
The Jungian world is not racially diverse. It is also not generationally diverse. Kwame's profound mentorship and community-building for African American youth, for which Alchemy was awarded the National Arts and Humanities Youth Program Award by First Lady, Michelle Obama, in 2012, breaks all those barriers, and proves the profound value of Jung's psychology outside of the midlife/European frame.
In our two-part conversation, some of our guiding inquiry will explore what blind-spots and misdirection, sometimes deeply disorienting, exist within Jung's psychology as a result of its Eurocentric frame.
We'll explore what of that work is being perpetuated without the awareness of professors, therapists, and students of this work even today, and what effect all of this has on African American students, and others, who seek to study and teach this material?
In this two-part conversation between myself, Satya Doyle Byock, and Kwame Scruggs, the focus will be on two primary concepts within Jungian Psychology and how Kwame has personally wrestled with them in his life and work: "The Shadow" & "The Persona."
Drawing from Kwame's own writing, we'll explore fairy tales, mythology, and classical Jungian psychology. But first, we'll begin with a dive into Kwame's biography to learn how he first encountered Jung's work, and what happened when he first read Joseph Campbell's encouragement to "follow your bliss."
The Salon Topics:
June 27th – The Shadow: Owning One's Shadow Vs. Detoxing From the Projected Shadow

July 4th – The Persona: Wholeness vs. "Double Consciousness"
Both salons are at 10-11:30am PST / 1-2:30pm EST
Please join us. This will be authentic. It may get personal. We hope it will be healing. And true to the power of this work, we hope that it will be transformative for all involved.
Register: Kwame Scruggs – Two Salons Series 35.00
Discounts: If you could use a scholarship or discount in order to participate, please send an email with a short note. We won't ask questions and would love for you to be able to join.
Online Attendance: Zoom link for salons will be emailed to all registrants approx. 24hours in advance of event. Household members are welcome to join on a single registration.
Late Registration: Registration does not automatically provide a link for entry. If you are registering less than 30min prior to event, live attendance is not guaranteed. You will receive a recording.
Recordings: Recordings of events will be password protected and emailed to all registrants.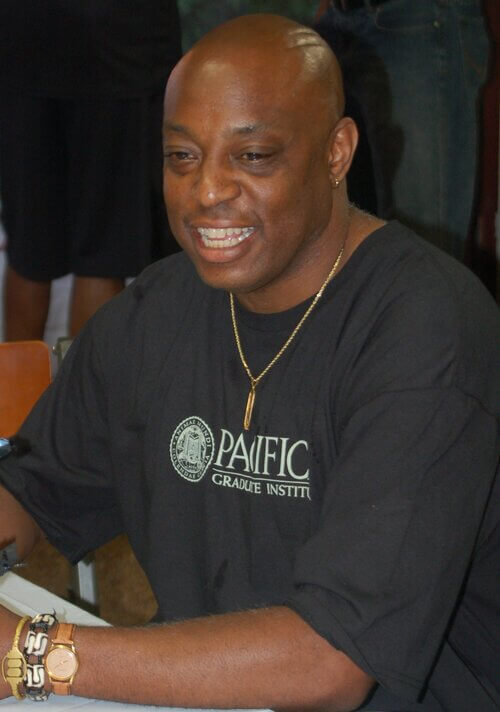 G. Kwame Scruggs Ph.D. has over 20 years of experience using myth in the development of urban male youth and adults. He holds a Ph.D. and MA in Mythological Studies with an emphasis in Depth Psychology from Pacifica Graduate Institute and a MS degree in Technical Education with an emphasis in Guidance and Counseling from the University of Akron. In 1993, after being formally initiated into the Akan System of Life Cycle Development (African-based rites of passage), Kwame became a facilitator of this process.
Kwame is the founder and director of Alchemy, a non-profit organization in Akron, Ohio established in 2003. Alchemy uses mythological stories to engage urban adolescent youth. In 2012, Alchemy was one of 12 programs to receive the National Arts and Humanities Youth Program Award by the President's Committee on the Arts and the Humanities—the nation's highest honor for after-school and out-of-school programs. Alchemy was also the backdrop for feature-length documentary, "Finding the Gold Within." Kwame is a board member for The Joseph Campbell Foundation.