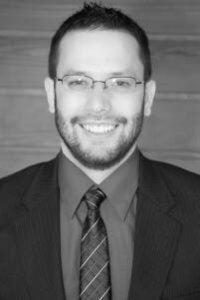 Dr. Anthony Bean is a Licensed Psychologist in Fort Worth, Texas.  He has worked across the lifespan focusing on various difficulties with life and emphasizes individual strengths and normalizing life experiences.  Dr. Bean specializes in video games, children, adolescents, and adults who play video games.  He is considered an expert in this growing field and has been published in the discipline.  His clinical interests include archetypal identification, depth psychology, video games as therapeutic tools, play therapy, and personality research.  Dr. Bean obtained his Ph.D. from Pacifica Graduate Institute in Carpinteria, California.
---
WHO classifies 'gaming disorder' as mental health condition
(CNN)Watching as a video game ensnares their child, many a parent has grumbled about "digital heroin," likening the flashing images to one of the world's most addictive substances.
"I'm not creating a precedent," said Dr. Vladimir Poznyak, a member of WHO's Department of Mental Health and Substance Abuse, which proposed the new diagnosis to WHO's decision-making body, the World Health Assembly. Instead, he said, WHO has followed "the trends, the developments, which have taken place in populations and in the professional field."
Characteristics of gaming disorder
A diagnosis standard, the ICD defines the universe of diseases, disorders, injuries and other related health conditions. Researchers use it to count deaths, diseases, injuries and symptoms, and doctors and other medical practitioners use it to diagnose disease and other conditions. In many cases, health care companies and insurers use the ICD as a basis for reimbursement.
Poznyak said the expectation is that the classification of gaming disorder means health professionals and systems will be more "alerted to the existence of this condition" while boosting the possibility that "people who suffer from these conditions can get appropriate help."
"One is that the gaming behavior takes precedence over other activities to the extent that other activities are taken to the periphery," he said.
The second feature is "impaired control of these behaviors," Poznyak said. "Even when the negative consequences occur, this behavior continues or escalates." A diagnosis of gaming disorder, then, means that a "persistent or recurrent" behavior pattern of "sufficient severity" has emerged, according to the ICD.
A third feature is that the condition leads to significant distress and impairment in personal, family, social, educational or occupational functioning, Poznyak said. The impact is real, he said, and may include "disturbed sleep patterns, like diet problems, like a deficiency in the physical activity."
Overall, the main characteristics are "very similar" to the diagnostic features of substance use disorders and gambling disorder, he said. Gambling disorder "is another category of clinical conditions which are not associated with a psychoactive substance use but at the same time being considered as addictive as addictions."
For a diagnosis to be made, the negative pattern of behavior must last at least 12 months: "It cannot be just an episode of few hours or few days," Poznyak said. However, exceptions can be made when the other criteria are met and symptoms are severe enough.
---
Psychologists Criticize WHO Decision to Recognize 'Gaming Disorder'
On Monday, the World Health Organization announced that "gaming disorder" is now officially considered a mental health condition. While this change means gaming disorder is now an illness as far as the WHO is concerned, that doesn't mean mental health professionals don't still have deep concerns about the classification.
"Gaming disorder" will be included in the 11th edition of the WHO's International Classification of Diseases, the guidebook used by doctors and insurance companies to label diseases and injuries as well as to figure out what insurance will cover. Its criteria for gaming disorder are three-fold: having trouble controlling your gaming, gaming more and more instead of taking part in other activities, and continuing to game despite consequences. These criteria sound pretty clear-cut, but some psychologists say that gamers who play a lot don't necessarily have a problem. They also argue that labeling excessive gaming a "disorder" will not only create a problem where one doesn't exist but will also make it harder to diagnose and treat the anxiety or mood disorders that may underlie problematic video gaming.
Psychologist Anthony Bean, Ph.D. tells Inverse that the move by the WHO is "definitely premature." A clinical psychologist and researcher who specializes in gaming, Bean recently published a book called Working with Video Gamers and Games in Therapy: A Clinician's Guide for other psychologists who are treating gamers. He worries that if gaming is treated as a behavioral disorder in and of itself, patients' underlying issues may be ignored.
"I see gaming usually as what we call a secondary condition to a primary of depression or anxiety when they come into a therapy session," he says. "And as you work with anxiety or depression, the gaming reduces significantly." In other words, it's likely that patients who may be diagnosed with gaming disorder are using video games as a way to cope with these other mental health issues.
Bean also worries that the language used in the ICD-11 is so broad that it could lead to a diagnosis in people who are simply enthusiasts. If there isn't sufficient research to support the WHO's claim that video gaming is harmful in these individuals' lives, this move could lead to classifying someone's innocent enthusiasm for their hobby as a mental illness. As Inverse reported in 2017, researchers have found that people who might fit the American Psychiatric Association's criteria for gaming disorder do not have negative effects in their lives in a way that would suggest a disorder.