You are invited!
Pacifica Graduate Institute's
Free Public Lecture and Reception/Book Signing
 
Dezombifying Higher Education:
A Depth Psychological Approach
with Frank McMillan,
Founder, McMillan Institute for Jungian Studies
 
Thursday, March 10, 2016
Pacifica Graduate Institute's Ladera Campus — 801 Ladera Lane, Santa Barbara, CA 93108
 
6:00pm – 7:00pm – Reception and Book Signing
7:00pm – 9:00pm – Lecture
You are invited to attend a free public lecture and reception/book signing on Thursday, March 10th on the provocative topic of Dezombifying Higher Education: A Depth Psychological Approach, with award-winning author and educator, Frank McMillan. Mr. McMillan is an honorary member of the International Association for Analytical Psychology and the founder of the McMillan Institute for Jungian Studies www.junghouston.org/mcmillan .  His book Finding Jung, documenting an exploration of the objective psyche, describes the creation of the world's first professorship in analytical psychology.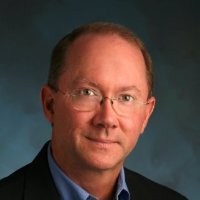 Depth Psychology and Education
Nature is always right and by repeated experiment nature is now proven to be non-local.  This being the case, the reigning reductive materialist paradigm that has dominated science for three hundred years is thereby empirically dethroned.  Academia still hasn't digested the news.  One hundred years after its scientific demise, like pop culture's "walking dead," materialist superstition still stalks the campus, stifling dissent and suppressing more accurate encounters with reality.  University psychology departments are particularly zombified.  Only depth psychology with its discovery of an objective psyche that transcends time and space is scientifically congruent with reality.  Therein lies our way forward.
RSVP: 
The lecture will take place at Pacifica's Ladera Campus, 801 Ladera Lane, Santa Barbara, CA 93108. Please join us and RSVP to External Affairs at 805.969.3626, extension 374 or externalaffairs@pacifica.edu
We look forward to seeing you there!