Experience Pacifica
Friday, March 22nd, 2019 from 9:30 a.m. – 4:00 p.m.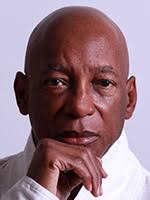 Join us for a One-Day Introduction to Pacifica's graduate degree programs in Depth Psychology, Humanities and Mythological Studies. Our event offers prospective graduate students a comprehensive introduction and orientation to the distinctive educational features of the Institute.
A Special Presentation by Dr. Siri Sat Nam Singh
(2009 PhD Depth Psychology)
The Pocket Guru: Guidance and Mantras for Spiritual Awakening and Emotional wisdom
A licensed therapist who stars on Viceland's The Therapist, Dr. Siri Sat Nam provides insight to his new book The Pocket Guru, which offers emotional centeredness and mental peace. Using Dr. Siri's calming style, the book presents readers with 108 topics to focus on—including commitment, forgiveness, intimacy, and love—and mantras to help them find personal growth and fulfillment. Packed with wisdom on discovering spiritual harmony, meditative practices targeting 11 different aspects of self, and a simple format that invites readers to dip in and out or read the book from start to finish, this is a rich source for deepening self-awareness.
Siri Sat Nam is a licensed marriage family therapist (LMFT) who received his B.A. in Psychology from Carlton College in Northfield, Minnesota, his M.A. in Clinical Psychology from Antioch University and his Ph.D. in Depth Psychology from Pacifica Graduate Institute in Carpinteria, California.
He has been recognized internationally as a dynamic lecturer on Eastern spiritual philosophies and as a master teacher of yoga; he has facilitated workshops throughout U.S. and Europe (ie., Holland, Germany, Italy, Finland and France).
His writings have been published in Whole Life Times,
Alternatives and Awareness magazines, all of which present a holistic perspective on well-being. He received National status in the ABC Television Mentorship Grant for his filmed research documentary on Ghana, Africa. The title of his dissertation was "The Phenomenological Study of African-American Men Raised without their Biological Fathers".
We would like to thank The Pacifica Graduate Institute Alumni Association for helping with this event.
This Introduction provides an excellent opportunity to:
Experience Pacifica's unique interdisciplinary graduate degree programs through faculty-led, program-specific information sessions and presentations.
If you have any questions about this event please contact the Admissions Department at experience@pacifica.edu or 805-969-3626 ext: 305 or visit https://www.pacifica.edu/