Dr. Melinda Fouts selected as Top Global Executive Coach of the Year by IAOTP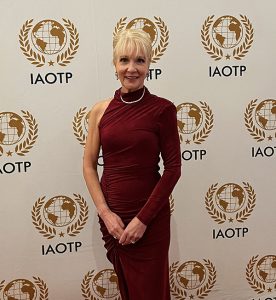 Melinda Fouts, Ph.D., Psychotherapist, International Executive Coach, Columnist & Featured Contributor for Forbes Coaching Counsel, and Founder of Success Starts With You, was recently selected as the Top Global Executive Coach of the Year for 2023 by the International Association of Top Professionals (IAOTP) for her outstanding leadership, dedication, and excellence within multiple industries. Her global reach in coaching includes clients in Dubai, Moscow, Ireland, the UK, Spain, France, Afghanistan, and Panama to name a few.
While inclusion with the International Association of Top Professionals is an honor, only a few members in each discipline are chosen for this distinction. These special honorees are distinguished based on their professional accomplishments, academic achievements, leadership abilities, other affiliations, and contributions to their communities. All honorees are invited to attend the IAOTP's annual awards gala at the end of the year for a night to honor their achievements. www.iaotp.com/award-gala
Dr. Melinda Fouts was chosen for this award for dedicating more than twenty years of her life's work as a business coach and psychotherapist. She earned her bachelor's degree from the University of New Mexico, her MA in Psychology from Pacifica Graduate Institute, her Ph.D. in Psychology from Saybrook University, and her Executive Coaching Certification from the College of Executive Coaching.