Friday, January 18, 2019 • 1:00 pm – 5:30 pm
Balboa Building Auditorium, 735 State Street, Santa Barbara, California 93101
$60
Provider approved by the California Board of Registered Nursing, CEP16235 for 4 Contact Hours.
Recharge! If you are a nurse and you are a woman, you need this.
Nurses serve humanity like nobody else. Ever feel like it's all business? Are you tired? Exhausted? Worn down by the pressure? Can't restore your energy and interest? Wondering what drove you into the profession in the first place? How do you revive, renew, and revitalize yourself?
Drop into your heart. Join Elizabeth Robinson for the "Soul Series for Nurses," a monthly seminar in downtown Santa Barbara, devised to rekindle your enthusiasm. Share the adventure with other nurses and ground yourself in the history of our ancestors. Engage in stimulating lectures about mythology, depth psychology, and learn about the possibilities of expanding your personal and professional power. Learn about ancient practices and modern rituals to complement the stress of being a nurse while forming a deeper connection to yourself and the ancient sisterhood of nursing. Take part in the nursing profession in a new and exciting way.
Since the January 18 afternoon workshop coincides with the Marion Woodman memorial tribute, Elizabeth will draw upon how Marion influenced her work and her book, The Soul of the Nurse, sharing important insights in which all nurses can relate.
"There seems to be no way to survive except to build an inner home out of the wreckage of our traditional structures." – Marion Woodman, Addiction to Perfection
"Nothing can change until we accept what is [. . .] there is no health or redemption within the collective. The individual must walk her own perilous path." Marion Woodman, Addiction to Perfection
"The best we can do is work more deeply within our own school, discover recesses that can be worked further, enriching our inheritance and deepening our loyalty." James Hillman, City & Soul
---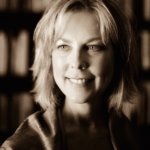 Elizabeth Ann Robinson, PhD, RN, CNS, author of The Soul of the Nurse, has worked in major medical centers and community hospitals. When she speaks she draws from experience as a patient, a nurse, and a mythologist. Elizabeth approaches her topics in a cultural and archetypal manner, drawing from pre-historic archeology, mythology, folklore, literature, art, popular culture, depth and archetypal psychology.
For more information, go to www.ElizabethAnnRobinson.com
To register send $60 to PayPal at SpannRobinson@gmail.com or send $60 check to
Elizabeth Robinson
735 State Street, Suite 628
Santa Barbara CA 93101.
Future dates include March 1, April 12, and May 24, 2019. See www.ElizabethAnnRobinson.com