Michael Mollura
Widely recognized and respected in the entertainment and healthcare communities as the go to composer for feature films with dramatic spiritual themes, award-winning music composer Michael R. Mollura has proven himself over and over again that composing music is not only a job, but a form of devotion. His origi-nal music work on such critically acclaimed films as AWAKE: THE LIFE OF YOGANANDA, CLIMATE REFUGEES, THE HIGHEST PASS, as well as dramatic features RECONCILIATION, CLARITY and countless others including films found on HBO, AMAZON and NETFLIX, have set groundbreaking standards for spiritual world music in film that incorporates depth, soul and an understanding of the art of cinema. His work with legendary Rock & Roll figure Jon Anderson has garnered critical success and industry respect. While his contributions to films have led to several SUNDANCE FILM FESTIVAL entrees and visits. Mollura's compositions for his most recent film score HARE KRISHNA (2017) are considered to be among his strongest and biggest scores to date. Cur-rently Mollura is working on a score for a feature film titled HEAL (2017) which will include electronic mini-malist inspired compositions in addition to the heart-driven piano melodies Mollura is known for.
Mollura is also known for his original music compositions produced to the ac-tual dream reports of individuals suffering from a wide variety of mental ill-ness including schizoaffective disorders, Bipolar and severe clinical depression.
Mollura currently sees patients in Beverly Hills using classical psychodynamic interventions as well as an innovative clinically researched technique he creat-ed called Dream-Music Therapy. When applicable, Mollura tends to the dreams of his patients by composing music to the images. The work is collabo-rative and healing and generates new experiences of the dream. Visit michael-molluramusic.com or drmichaelmollura.com.
Listen to the Dr. Erin show interview about "Heal" with Michael Mollura, HERE See the trailer for HEAL HERE
---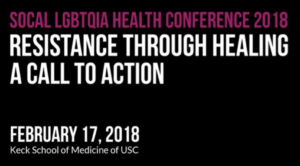 One Size Doesn't Fit All:: Affirmative Sex Therapy Approaches with LGBTQIA Clients
This presentation will highlight affirmative and sex positive best practices in supporting LGBTQIA individuals and couples with sexual health concerns. A review of the sex therapy literature will be discussed, including how to take a sexual health history, understand sexual dysfunctions from a biopsychosocial lens, and provide diverse treatment recommendations.
Objectives:
identify sex positive and affirmtive therapeutic interventions for adults presenting with sexual health related concerns
provide a summary of LGBTQIA sex therapy research
discuss best practices for providing affirmative sex therapy for LGBTQIA individuals and couples
Janet Brito PhD Psy LCSW CST
Dr. Janet Brito is an AASECT certified sex therapist who also has a license in clinical psychology and social work. She completed her post doctoral fellowship from the University of Minnesota Mediacal School, one of only a few university programs in the world dedicated to sexuality training. Currently she is based in Honolulu, HI and is the founder of the Center for Sexual and Reproductive Health. Dr. Brito has been featured on many outlets, including Huffington Post, Thrive Global, Your Tango & Healthline. Reach out to her through her website at sextherapyhawaii.com or on Twitter.
---
Jennifer J. Wilhoit, PhD
Jennifer J. Wilhoit, PhD is a published author, spiritual ecologist, research scholar, editor, writing mentor, hospice/bereavement volunteer, life and nature guide, consultant, and peacemaker.
She has designed, implement-ed, and taught interdisciplinary curricula in a variety of sub-jects for all levels including graduate (MA and PhD) courses. Her books, articles, and blogs fo-cus on the human/nature relationship – what she calls "the inner/outer landscape."
She founded TEALarbor stories through which she compassionately mentors writers, facilitates story & nature guiding experiences, sup-ports people in life transition, consults, & mediates conflicts. In addi-tion to her one-on-one work with clients, Jennifer also offers presen-tations, workshops, and retreats. She is a partner with the Charter for Compassion. Jennifer was honored to present her compassion-ate nature and spirit writing practices at the 2015 Parliament of the World's Religions. When she is not writing or working, she spends time hiking and making beauty in natural landscapes, reading, trav-eling (internationally, as often as possible), and dabbling in creative arts. Jennifer's soul thrives in the beautiful Pacific Northwest landscape where she lives.
March 5– April 1 she teaches Growing Words of Compassion: Nature and Writing Practices to Love By. Check out more on her website. 
---
Dr. Tracy Gillette, PhD
Dr. Tracy Gillette, PhD has become the new Assistant Dean and Director for Student Mental Health Coordination Services (SMHCS) for the Dean of Students Office at the University of California, Santa Barbara.
Tracy brings many years of experience responding to crisis situations and complex mental health issues. Tracy joined the UCSB campus team in 2013 and has worked in SMHCS and Counseling and Psy-chological Services. She holds a doctorate in Clinical Psychology from Pacifica Graduate Institute and brings a calm and compassionate approach to her work.
---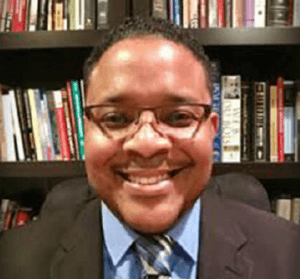 William James Jones, Ph.D.
William James Jones, Ph.D. recently undertook new teaching duties at Azusa Pacific University and also published the article, "The Lives of Douglass, Du Bois, and Washington: Self-Actualization Among African American Males" in the Journal of Humanistic Psychology (based on his dissertation).
In addition to continuing his busy private practice at the nonprofit La Vie counseling center near Los Angeles, where he treats Individuals, couples, college and graduate students, and teenagers (ages 15-19), Dr. Jones will bring his insights and talents to psychology students at Azusa Pacific Univer-sity in the spring of 2018 when he begins teaching two sections on Writing. This new teaching trajectory combines three of his passions: psychology, teaching, and writing. For more of his story, click here
---
Aaron B. Daniels, PhD.
Aaron B. Daniels, PhD, Associate Professor in Psychology at Curry College (Milton, MA), presented his paper Dante & Phenomenology and moderated the panel in which it appeared at the Psychology and the Other Conference:
Dr. Daniels's LinkedIn page.
---
Charlyne Gelt, Ph.D
Charlyne Gelt, Ph.D presented Cinema, Therapy, Relationships and a Transformation of Consciousness at the Santa Fe Conference on Women of Resilience in Feb. 2018. She will be giving a similar presenta-tion to the Monterey/Carmel CAMFT on April 28, 2018.
"Film can be an effective adjunct in the therapeutic process, a useful tool in helping work through uncomfortable issues and create change. Viewed through a psychological lens, plots and motifs can illuminate our inner experiences, provide insights into human behavior, and guide us along a journey of transformation. Cinema can be used to model ways to wrestle with life's challenges, face conflicting aspects of the self, and sow the seeds of change."
---
Roberta B. Corson, Ph.D. 
"I came into Pacifica at age 48, while continuing to serve a United Methodist Church as an ordained minister. I was licensed ten years later, after having woven classes, dissertation, internships into continuing ministerial work. I am now almost 74 and will retire in a few months, having had 35 years in ministry and 16 as a licensed psychologist in my private therapy practice.
I couldn't answer any of the questions [in the alumni directory question-naire] about accomplishments, as I'm not an academician and came late the profession. All I have ever wanted to do is to work at the depth of Soul/Psyche, to honor the personal connection with the Sacred, and in very pri-vate ways I have done that with great joy. My accomplishments are shared words, silences, dreams, tears, gestures, laughter, insight, prayers, holding, and healing. The world of recognitions doesn't know these. The world probably wouldn't understand or honor these. The world will not know whose lives I've touched.
But I believe that Pacifica understands and honors this. I hope that while Pacifica continues to hold high academic and professional standards, it will also give space and respect those of us who work in the field in a different dimension. Sometimes this is lonely work.
I am eternally grateful for Pacifica's influence on my life, and I trust that Pacifica is also grateful that I have been true to the depth perspective and brought it forth in my own unique way."
Sincerely,
Roberta B. Corson, Ph.D. 
San Jose, CA
---

Roland Rotz, PhD
Roland Rotz, PhD, was featured in a piece by the Coastal View, which
focused on his 20 year therapy practice, here in Carpinteria, CA.
Roland Rotz: A Carpinteria gem 
"Two decades ago, psychologist and behavior scientist Dr. Roland Rotz found his study difficult in the midst of the noise and mayhem of city life. Seeking to escape the expanding urban sprawl of San Diego, Roland and his wife, Jody, and their two daughters and set up shop in the quietude of Carpinteria…."
To continue reading, go HERE.
---
Brent Fladmo, PhD
Brent Fladmo, PhD, recently published in the Journal of Divorce and Remarriage.
Click on the link below to go to the article:
The Effect of Negative and Positive Childhood Divorce Experiences on Professional Performers 
---
Marcia S. Dobson, PhD
Marcia S. Dobson, PhD presented a response to Penelope Starr-Karlin's paper on "The Phoenix Finds a Relational Home: The Emo-tional Phenomenology of Trauma, Myth, Image and Dissociation," at the 2017 International Conference of Psychoanalytic Self Psycholo-gy (IAPSP) in Chicago, IL. Dr. Dobson also has a chapter on Jungian and Self State Dreams in a new book Re-Encountering Jung (Routledge 2018) on Jung and Contemporary Psychoanalysis, Ed. Robin Brown.
She recommends the 2018 IAPSP Annual International Conference: 
Vienna – Kohut – Self Psychology: Searching for Creativity in Times of Crisis OCT 17 – 20, 2018 Austria, VIENNA
All details here.
---
Anthony Bean, PhD
Anthony Bean, PhD, is a Licensed Psychologist in Fort Worth, Texas. He has worked across the lifespan focusing on various difficulties with life and emphasizes individual strengths and normalizing life experiences. Dr. Bean specializes in video games, children, adolescents, and adults who play video games. He is considered an expert in this growing field and has been published in the discipline. His clinical interests include archetypal iden-tification, depth psychology, video games as therapeutic tools, play thera-py, and personality research.
Also he's been involved in creating a nonprofit, The Telos Project, which hopes to expand into more than just a site for clinicians, but also a place for interns.
He recently co-authored an article for Professional Psychology: Research and Practice Video Game Addiction