Breath and Identity:  
What White Institutions Fail to Understand, Including Our Own 
Dr. Leslie Shore
Mythological Studies 
Remember My Name in Africa, was Kossola.
For George Floyd Whose Breath Was Stolen.
Say Her Name: Breonna Taylor.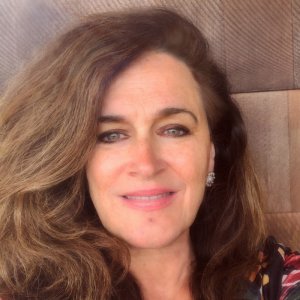 At birth, as new human souls emerging into mortal existence, we take our first breath of oxygen and are granted an identity—a name—by ancestors who love us.  This is the advent of our origin story as throughout human beings who create families, communities and nations. In our imaginations, and our unconscious, we know that these basic truths and rhythms fall equally among peoples in this complex human family. 
Yet, in America, the strength of our mythology is balanced against the weight of our history.  The shadow of racism has been swallowing the light of what America "could be" since African souls arrived in Virginia over 400 years ago as slaves.  In those centuries, lives have been extinguished, families broken, black Americans lynched, discriminated against and suppressed: structurally, systemically and institutionally across this great and "promised" land of ours.  Tragically, that doesn't really begin to address the horrific ways that people of color have been treated nationwide from our earliest days to our present nightmare. This is, after all, the nation that elected a president who courts white supremacists and targets refugees and immigrants. 
When Pacifica was founded with our promise to "tend the soul of world," equality was assumed to be a crucial part of that overall ideal in a school founded by counterculture thinkers. In the 44 years since Pacifica was born, we humanitarians, scholars, advocates and citizens have been busy in an attempt to fulfill this dream. Our alums—nearly 5,000 strong—have taken Pacifica's guiding quest forward as healers, authors, scholars, myth makers and storytellers.  
Yet, here we are today: a dynamic haven for learners who are still overwhelmingly white, entitled and privileged, which means that the majority of our influence in the greater world has been defined and disseminated through a predominantly "white frame-set," limiting the impact we could have to advance a more balanced nation. This is our hard truth, set against a heartbreaking and necessary national reckoning. We are a part of America and Her shadows are our shadows. Soul searching is a necessary aspect of this transformative time in our country. Now, there is opportunity for unprecedented change that bears the powerful promise to bring about structural and systemic justice for all races.
We should remember people like Kossola, one of the last slaves abducted from his family and forced from his homeland to this country.  Kossola came on the last American slave ship, the Cothilde, in 1860 from West Africa to Alabama, which was illegal by that time.  White slave owners called him Cudjoe K. Lewis but his real name was Kossola given to him by his parents in Africa. Just about one year ago, the ship was discovered off the coast and raised; now it is being restored as a museum for the people of Africatown in Alabama.  When slavery ended, Kossola was one of the 32 founders of Africatown that became a thriving and self-sustaining black community within a larger white world and Kossola's wife and children were a great joy to him until his death at the age of 95.  Anthropologist Zora Neale Hurston spent months interviewing Kossola in 1927 to share his story with the world but the book couldn't find a publisher at that time.  Hurston used Kossola's vernacular (true to her anthropological sensibilities) and that is one of the main reasons the book sat quiet for nearly 100 years.  In 2018, finally, Kossola's story was published by Harper Collins with a forward by Alice Walker: Barracoon: the Story of the Last Black Cargo. In the book, Kossola recalls for Hurston how, on the night he was captured, Kossola cried out for his "mother" when he was captured at the age of 19. 
One can see how, as the Cothilde decayed underwater, the overt sin of slavery slowly slipped beneath the surface as well, only to be supplanted by Jim Crow, redlining and the covert tendrils of racism that bore into police departments, the justice system, government, commerce, employment and education at all levels.  After 150 years, the slave ship rises, and America confronts her shadow more intensely than ever before in a modern prison system that has taken the place of the barracoon where slaves were held captive in bamboo cells.  Why should we remember Kossola? Or the hundreds of thousands of other slaves whose identities were stolen? Or George Floyd whose intrinsic right to breathe was robbed from him on May 25th as he called out for his "mother" on the streets of  Minneapolis.  George Floyd's life, unbelievably, was snuffed out under the knee of a cop who wouldn't budge for some eight minutes and 46 seconds.  
We remember Breonna Taylor whose closest mourners plead with us to "remember her name."  We grieve for Breonna whose life was extinguished by eight bullets emptied into her body by police officers in a botched "No Knock" raid.  Breonna Taylor was an EMT who saved lives and a beloved daughter who would have celebrated her 27th birthday this month on June 5th.  Today, on Juneteenth, one of the police officers involved in the killing of Breonna Taylor was fired by the Louisville, KY police department.  The officer "blindly fired 10 rounds into a covered patio door and a window" in her home while Breonna Taylor was sleeping. Breonna Taylor's mother, Tamika Palmer gave birth to her baby girl when she was a teenager and speaks eloquently about the powerful bond they had, growing up together, in many ways.  Tamika stands strong to honor her daughter's memory and yet, on this especially symbolic Juneteenth: no police officers have been officially charged for the killing of Breonna Taylor.  Breonna's death inspired lawmakers in Louisville to unanimously pass an ordinance called "Breonna's Law" banning "no-knock" search warrants. Breonna Taylor, who is changing the world "in her name" was also,  entirely innocent of any crimes. 
America, however, is not. Our national shadow is a swirling cauldron of fearful hate, ruling-class privilege, white-hegemony, structural racism and systemic oppression. Police in America are killing people of color in record numbers and 99 percent of the killings by police have not resulted in officers being charged with a crime.  
While we at Pacifica have embraced diversity, equity and inclusive policies and practices, we still stumble. We have created scholarships and programs to serve students of color and we have made strides—yet we remain overwhelmingly white against a national backdrop of racist killings and white separatism.
If we are only "tending some souls" and "not others" then, in reality, we are "tending" only some corners of this soul-shattering world. If the majority of our alums are white, then the majority of our work in the world is conducted through a white frame. The limitations of our own entitled points of view also hampers our ability to repair aspects of our society that are the most broken between a dominant white government and a people who are tattered by racism.
This truth stands out: that despite exceptional efforts by some, we've yet to fulfill our founding spirit. Pacifica has an opportunity now to become part of a broader reflection of humankind.  We have set ourselves apart with our dreams and ideals, but in struggling with a greater institutional shadow, we must now stand apart with our redeeming and reparative actions.
The Alumni Board continues to step up efforts to cast a more focused light on white privilege and how we can expand the richness of our education to serve many more students of color.  From those continued discussions, and with greater urgency, we hope to engage with Pacifica leadership on ways we might also shape our scholarship to become more effective "tenders" of racial justice and equality across our society. 
Breath and identity are two vital elements of what it is to be human. Yet, they have been structurally, systemically and institutionally robbed from black Americans and other people of color, since America's birth.  
We now stand with the protestors who mourn the last breath of George Floyd. We stand with Breonna Taylor's mother Tamika who charges us with carrying forth her name and her memory.  We stand in honor of old Kossola of Africatown and the thousands of souls like him forced into false identities as their ancestral memory was suppressed, their spirits tormented, their souls burdened, and bodies exhausted by relentless oppression under the lash.  We stand "in and with" these complex truths because we have no other choice in this crucible before us: it is our time, as well, to stand in the bright glare of honesty.