2020 ABAKANOWICZ FELLOWSHIP AWARDEES
The Abakanowicz Arts and Culture Charitable Foundation (AACCF),
in collaboration with Pacifica Graduate Institute Alumni Association,
is pleased to announce the first annual
Abakanowicz Community and Ecological Fieldwork and Research Fellowships.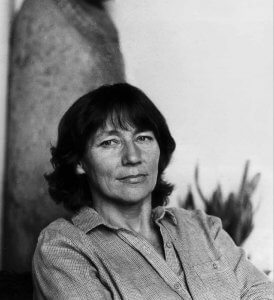 AACCF was established in 2018 to promote the legacy of Magdalena Abakanowicz and to fund programs that investigate concepts of human creativity, the role of art as a visual language within cultures and a dynamic force within contemporary society, and the intersection of art and other modes of inquiry for the purposes of extending the meaning and relevance of Abakanowicz's art and its underlying ideas. Applicants must be a second-year, third-year, or dissertation student in good standing with the Community, Liberation, Indigenous, and Ecopsychology (CLIE) Program at Pacifica Graduate Institute.
Katina Castillo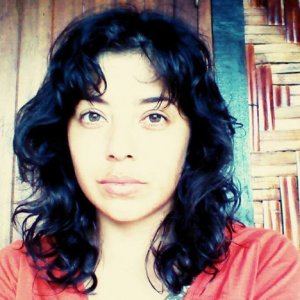 "For fieldwork, my intention is to focus on the Mother principle and all the pain it holds, centering Black Woman as the epicenter and origin of this suffering. Invoking the deities and multiple mother figures that speak to my soul and haunt my dreams, I wish to honor them by carefully threading a bead medallion in the traditional Navajo rosette style which begins with one bead at the center and spirals outward. My primary muses will be the many mothers of my women friends who are literally dying of grief and pain after a lifetime of violence; Magdalena Abakanowicz; Larcenia "Sissy" Jones Floyd; my mother, Thelma Dolores Castillo Cerna; and Isis, Estsanatlehi, and Saint Mary Magdalene.
"My research will include field interviews with the daughters of these women; observations of my mother during her surgical recovery process and near-immediate return to work; scholarly review of critical articles on the Judeo-Christian myths of Mary, Martha, and Miriam, as these names and representations reappear in my mother's maternal lineage; and my own journaling of deep desires and fears I have to mother. My goal is to continue the rallying cry of women throughout the ages against the ecological terrorism perpetrated by the patriarchy and all ideological systems of supremacy over interdependence. In honor of Magdalena, I, too, ask: ​"How is it possible to acknowledge that violence and loss are never going to disappear, and that they may even be part of what makes people human – as well as inhuman – and still imagine a way to renew and progress?" 
"This opportunity to conduct field research will be my first attempt to create an encompassing multilayered artistic reality that would draw extensively from both the distant and immediate past, with its conquering tribes and heraldic pageantry and then its violent dispossession and displacement."
About Katina Castillo
Katina's social justice and healing-centered approach to wellness for people of color and allies spans twenty years of cultural organizing with youth, the poor, incarceration-impacted communities, farmworkers, and Native peoples. She has begun to integrate the studies of decolonial depth psychology and the spiritual practices of Indigenous wisdom traditions, rooted in her direct experience of healing from mental dis-ease, violence, and addictions as outcomes of historic, colonial, intergenerational, and childhood traumas on behalf of her lineages. To support the transformation, liberation, and actualization of individuals and their ecosystems, Katina passionately encourages all her relations to practice compassionate self-inquiry, courageous vulnerability, conflict transformation, and accountable humility to honor and sustain the delicately interdependent web of Life on this planet.
Liberty Miller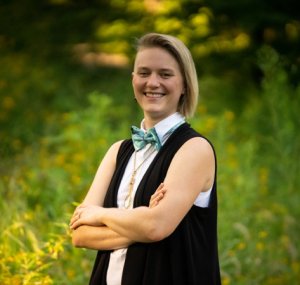 "Since the Occupy Portland Library movement, my muse took the form of the Liberatory Library, a reimagining of the library as a living, participatory art piece that serves people's liberation movements. With decolonial praxis at its core, the Liberatory Library seeks to provide both digital and mobile locations for diverse forms of liberatory knowledge creation.  As a work of collective organic art, the Liberatory Library will be a creative and intellectual refuge for those who seek co-liberation through street protest, demonstration, gatherings, and public events. 
"The Liberatory Library project will feature two home places: a website and a library mobile. The website will be the digital home for links to organizations, toolkits, guides, art, music, documentaries, and all manner of open-source liberatory knowledge accessible by computer. The website will be co-assembled by volunteers and compensated activists who comb the internet and social media for resources related to people's liberation with an emphasis on currently street-active movements for racial justice, police accountability, health equity related to Covid-19, and Indigenous land sovereignty. 
"The library mobile will serve not only as a street library for demonstrators and passersby to engage in dialogue and liberatory inquiry, but can also serve as a place of refuge for protest organizers and people at high risk for burnout. With some of the creative media-making tools already assembled for the project, there will be ample opportunities for people engaging with the library mobile to record a short video, sound clip, or make a drawing, protest sign or plywood mural. There will be an ongoing effort to collect book, zine, and art supply donations to share for free. 
"In resistance to cultural invasion from dominant narratives of protest and social change, this project aims to make liberatory knowledge more free to the people. Be it through alternative historical accounts (such as an Indigenous People's History of the United States), personal truth recorded at Black Lives Matter protests, or inspired protest art, the creative expression of people's liberation movement will occupy the shelves of a Liberatory Library." 
About Liberty Miller
Liberty's work is committed to epistemic justice, equity in alternative educational environments, and encouraging decolonial dialogue in communal spaces for creative expression. Liberty has applied this work in ecovillages and land-based cultural gatherings as well as in movements for people's liberation. In 2011 Liberty organized Occupy Portland Library across from the federal justice center on the lands of the Chinook and Multnomah peoples in Portland, Oregon. This experience propelled Liberty onto a path of co-creating spaces for alternative learning in communal gatherings. Liberty's current fieldwork with the Liberatory Library comprises collaborating with queer BIPOC youth of Ferguson, Missouri to bring the model of people's libraries to the internet and the streets during this time of multiple intersecting struggles for racial justice and societal transformation. Liberty facilitates Awakening Creatives, a coaching and mentoring program for community change creators.